The days are growing longer. With each passing week, we're feeling a little freer. We can foresee a future in which we can savor art out in public even without a mask. This spring, we're in luck, because there's a lot to see, from a controversial Philip Guston retrospective to a quirky show featuring one-of-a-kind croquet mallets. In fact, an exhibit dedicated to croquet mallets could be exactly what we need to usher in those warm-weather garden parties.
Here's a selection of shows, popping up around town like spring crocuses.
Through May 8
Okay, so technically, this exhibit opened in winter. Still, you'll want to catch it before it closes its doors in May. Sir Zanele Muholi is a non-binary South African artist and photographer who has risen to world acclaim for their gorgeous photographs centered around the lives of South Africa's Black LGBTQIA+ communities. In this show, Muholi presents not only their stunning self-portraits but also, for the first time in a museum show in the U.S., their paintings and a bronze sculpture. Indeed, several of the pieces were made during Muholi's 2019 residency at the Gardner. Muholi refers to themselves not as an artist, but as a "visual activist." Their quest is to reclaim the narrative of Black queerness.
"I have no intention of producing fine art," Muholi says in a video introduction that is part of the show. "Most of my images are political."
Bad news for Muholi. Seems like they created fine art anyway.
---
Through July 31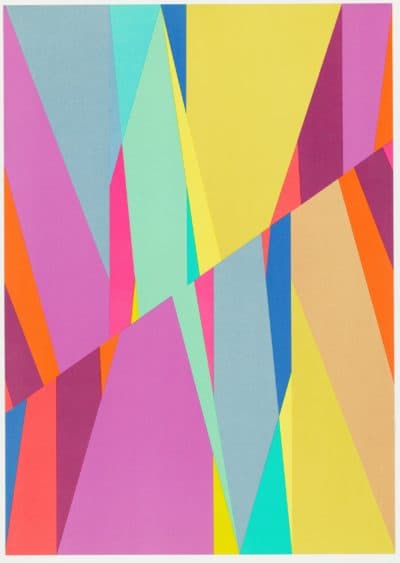 If you've never heard of the Brandywine Workshop, you're in for a treat. The nonprofit collective, founded in 1972 by a group of Philadelphia artists and art teachers, has spent decades bringing art programs to working-class communities of color in the City of Brotherly Love. Over the years, Brandywine's artist-in-residency program has hosted such art world luminaries as Sam Gilliam, Al Loving, Jules Olitski, Kenneth Noland and Betye Saar, to name a few.
In celebration of Brandywine's 50th anniversary, Harvard Art Museums presents a selection of the 80 prints and proofs it acquired in 2018. Selected for their experimental, cutting-edge approach to printmaking, the prints reflect Brandywine's fertile, boundary-busting collaborations between master printers and students. At Brandywine, challenging conventions and pushing the technical boundaries of printmaking was (and remains) not only part of a typical day in the studio but the group's fundamental approach to fostering community.
---
Through July 31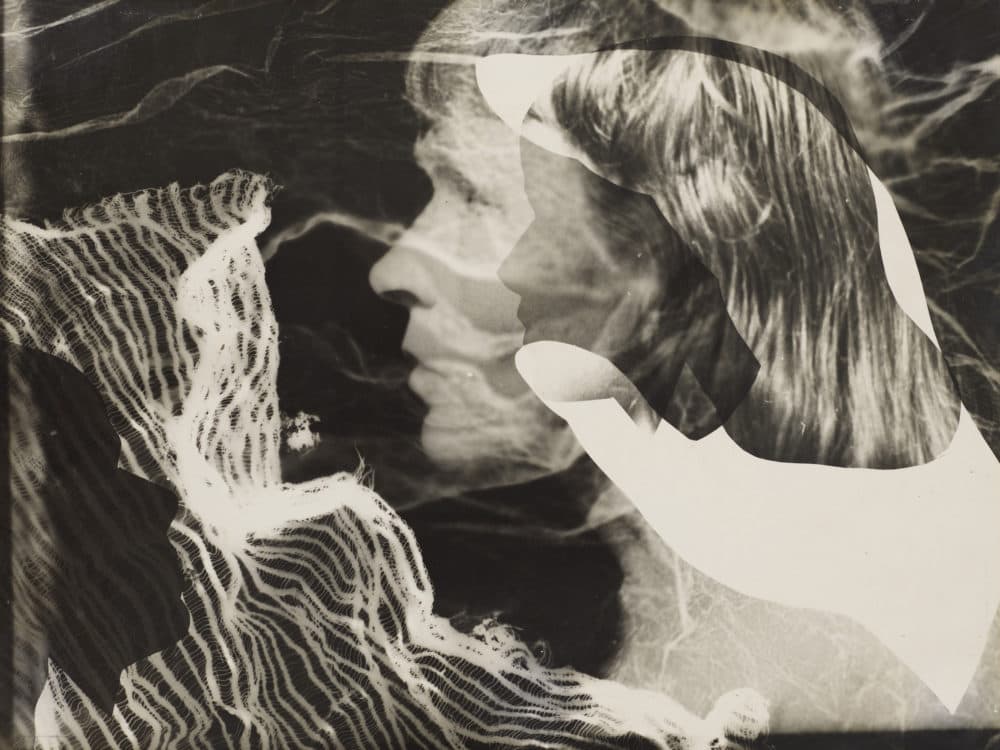 Also at Harvard is an exhibit focused on Anneliese Hager, an accomplished 20th-century maker of photograms. (Photograms are images made by placing an object on a light-sensitive surface, which is then exposed to light). Hager lived in Germany in the mid-1930s and managed to produce her surrealist photograms despite the threat of Nazi censure. Not only that, but she was a poet, and sometimes accompanied her photograms with surrealist verse. For all her talent, Hager worked in obscurity for most of her career, partly because her early work was destroyed in the 1945 bombing of Dresden, and partly because a sexist art world was more interested in what the boys were doing. Now, 25 years after her death in 1997, Hager finally gets her due.
---
Through February 26, 2023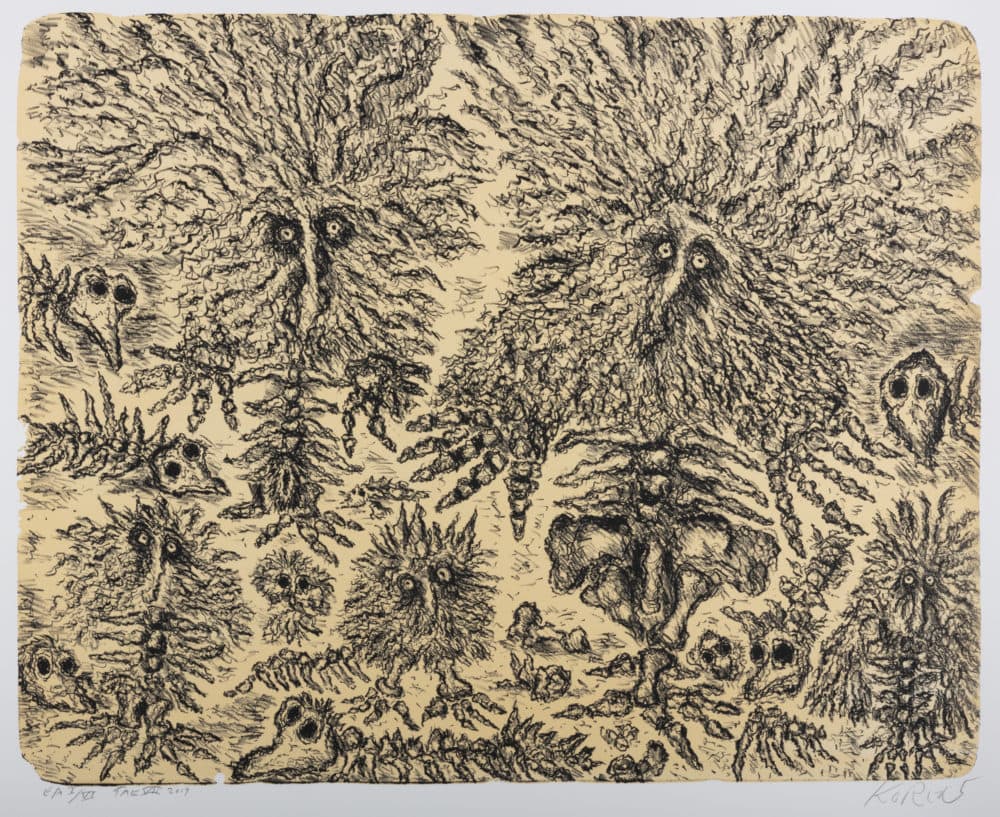 What happens when there's nowhere left to go?
That's something we should all be pondering, and certainly it's an open question for award-winning nature photographer Stephen Gorman and New Yorker artist Edward Koren, who in this show consider the global climate crisis. "Down to the Bone" juxtaposes Gorman's photographs of bereft polar bears, deprived of their icy habitat in the Arctic National Wildlife Refuge, with Koren's drawings, lithographs and etchings of animals in a similarly precarious predicament.
"His hapless creatures suggest a profound realization of what is unraveling at their feet and speak to the folly of not caring for the environment that sustains us all," reads a description on PEM's website.
In a related exhibit called "Climate Action: Inspiring Change," on view beginning April 16, PEM will feature works by young artists who provide guidance to the rest of us on how to clean up the mess we've made.
---
March 25-July 24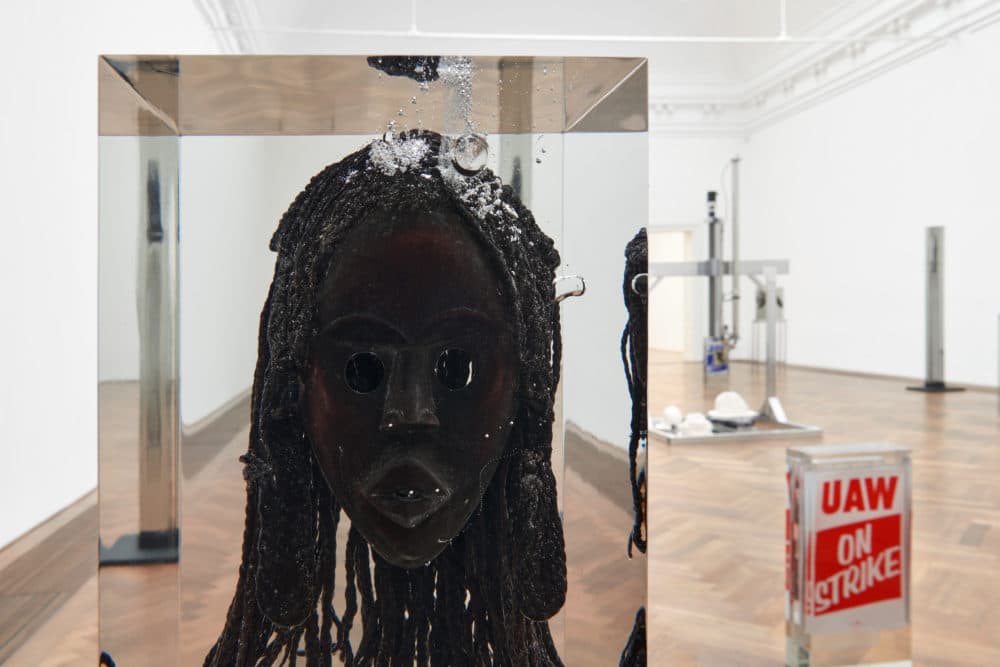 Detroit-based sculptor Matthew Angelo Harrison has spent time as a clay modeler at the Ford Motor Company. His time in the auto industry surely informs his new body of work from his "Dark Silhouette" series. In these latest pieces, Harrison has frozen union organizing artifacts into chunks of resin. He then carves into the resin blocks with a computer numerical control router. The artifacts appear and disappear through various levels of opacity, alluding, we might guess, to the devaluation of human labor once robots take over the factory floor. When considered in combination with Harrison's initial pieces from "Dark Silhouette" in which he encased West African sculptures in resin, this latest body of work seems to pose some timely questions around who wins and loses in our winner-take-all world.
---
March 25-July 24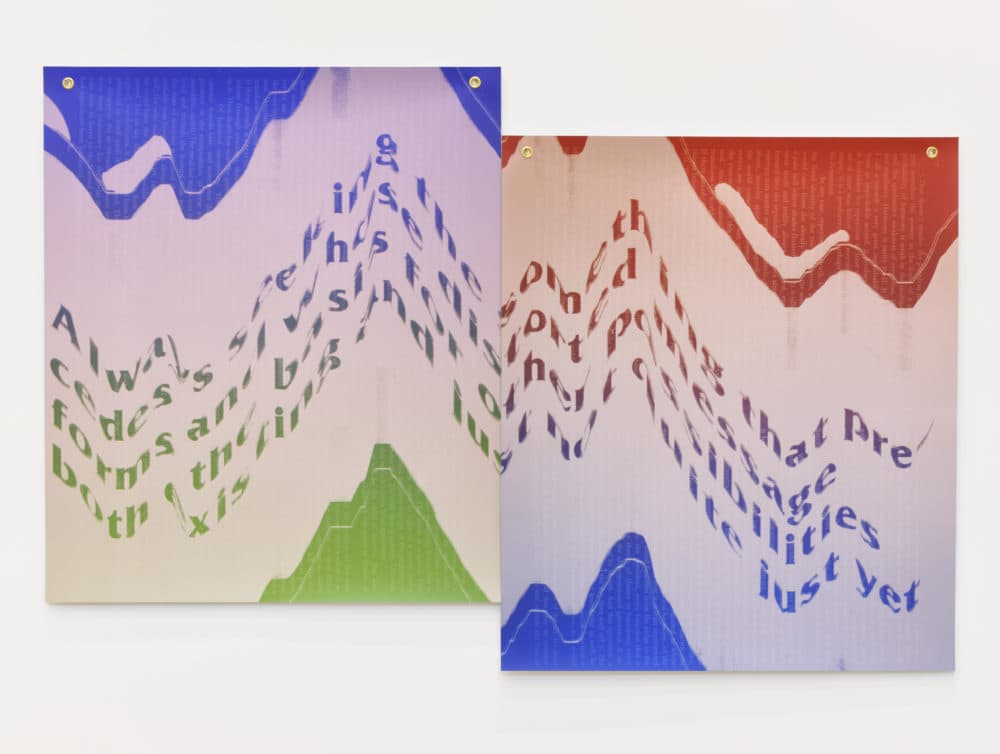 Raymond Boisjoly is an Indigenous artist of Haida and Quebecois origin. In his first solo exhibition in the United States, the Vancouver-based artist takes a beer can and scrapes it along a wall resulting in a wavy, pencil-like distorted text. The gesture is meant to allude to the gaping chasm between language and experience. This latest work continues the artist's practice of working with text, photography and images in a consideration of how language, culture and ideas can be framed and transmitted. He's interested, according to the List, in "the ways that both images and language can break, distort, falter or fail."
---
March 27-July 10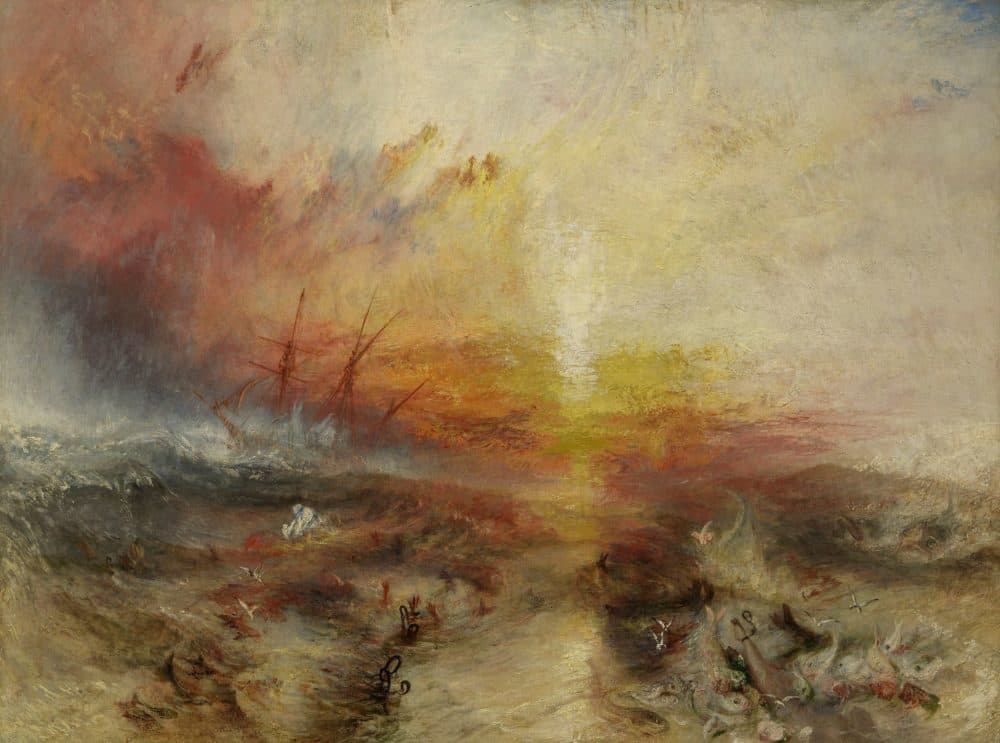 British landscape painter J. M. W. Turner (1775-1851) is known for his luminous yet turbulent landscapes that border on abstraction. His open compositions, attention to light, and daring brushwork make his painting an early precursor to Impressionism. In this exhibit, the MFA explores how a painter working during the industrial revolution reflected and foreshadowed broader changes occurring in both society and painting. The show will feature more than 100 Turner paintings, watercolors, drawings and sketchbooks, including favorites such as the MFA's own "Slave Ship (Slavers Throwing Overboard the Dead and Dying, Typhoon Coming On)" (1840), joined by pieces from other collections, including works from Tate Britain and the Cleveland Museum of Art. Turner is known not only for his dramatic compositions and his virtuoso brushwork, but for his commitment to depicting the social and political events of his time. His passion and energy continue to thrill audiences 200 years later.
---
Beginning April 9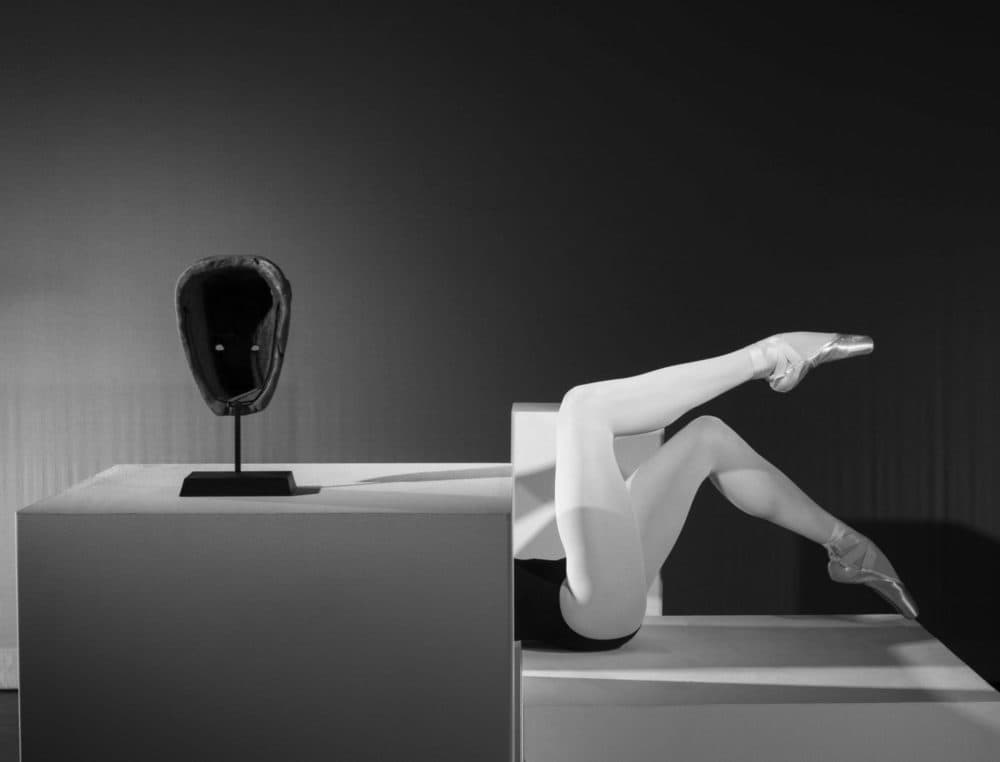 Some artists use dance to resist, heal and connect. In "Choreopolitics," we see how two multidisciplinary artists, Brendan Fernandes and nibia pastrana santiago (both trained in ballet), reflect on dance's history of colonialism and marginalization. Fernandes uses ballet and its illusion of grace and ease to challenge social and political norms, reshaping and expanding ballet through classical technique and experimental movement. pastrana santiago, on the other hand, uses movement to suggest slowness, laziness and exhaustion in a critique of the training and labor practices in ballet. Together, the artists examine dance's shortcomings while also pointing to its potential for healing.
---
May 1-Sept. 11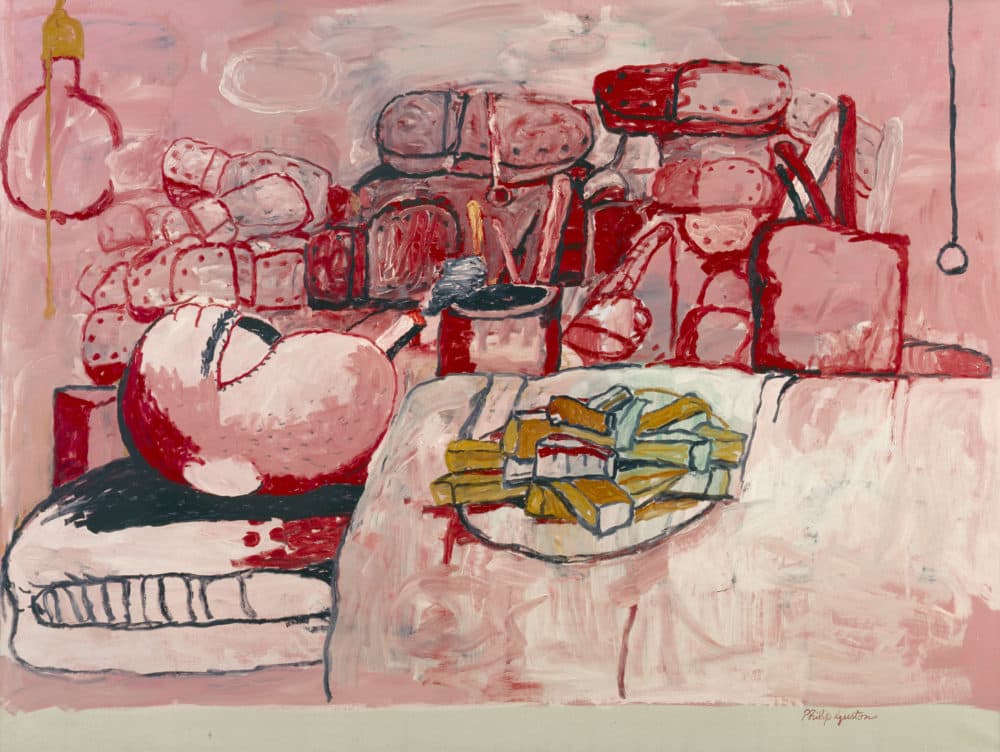 Finally, Philip Guston is here. In 2020, this exhibit was at the center of a loud art world controversy in which exhibit organizers announced the tour would be postponed until a time when the artwork in the show could be "more clearly interpreted."
Evidently, that time is now. Or maybe the organizers of this large retrospective — the MFA; the National Gallery of Art, Washington; the Museum of Fine Arts, Houston; and Tate Modern, London — gave up on waiting for that elusive kumbaya moment. (It might also have been a letter signed by nearly 3,000 people, including many art stars, criticizing their decision.)
Part of the fear around the show revolved around Guston's quirky disquieting work incorporating Ku Klux Klan hoods. His cartoon-like images of disembodied body parts, books, bricks and shoes wrought in fleshy pinks and bloody reds, were his response to the racial and social injustices of the 1960s. In fact, according to Art News, the son of Russian-Jewish immigrants felt an acute need to engage with the social problems of the day which included the civil rights movement and the Vietnam War. In Art News, he is quoted as saying: "The war, what was happening to America, the brutality of the world. What kind of man am I, sitting at home, reading magazines, going into frustrated fury about everything — and then going into my studio to adjust a red to a blue?"
Are Guston's images too inflammatory in the wake of social justice protests rocking the world since George Floyd's murder? Or, on the other hand, are they just what we need? You decide.
---
May 14 -Oct. 16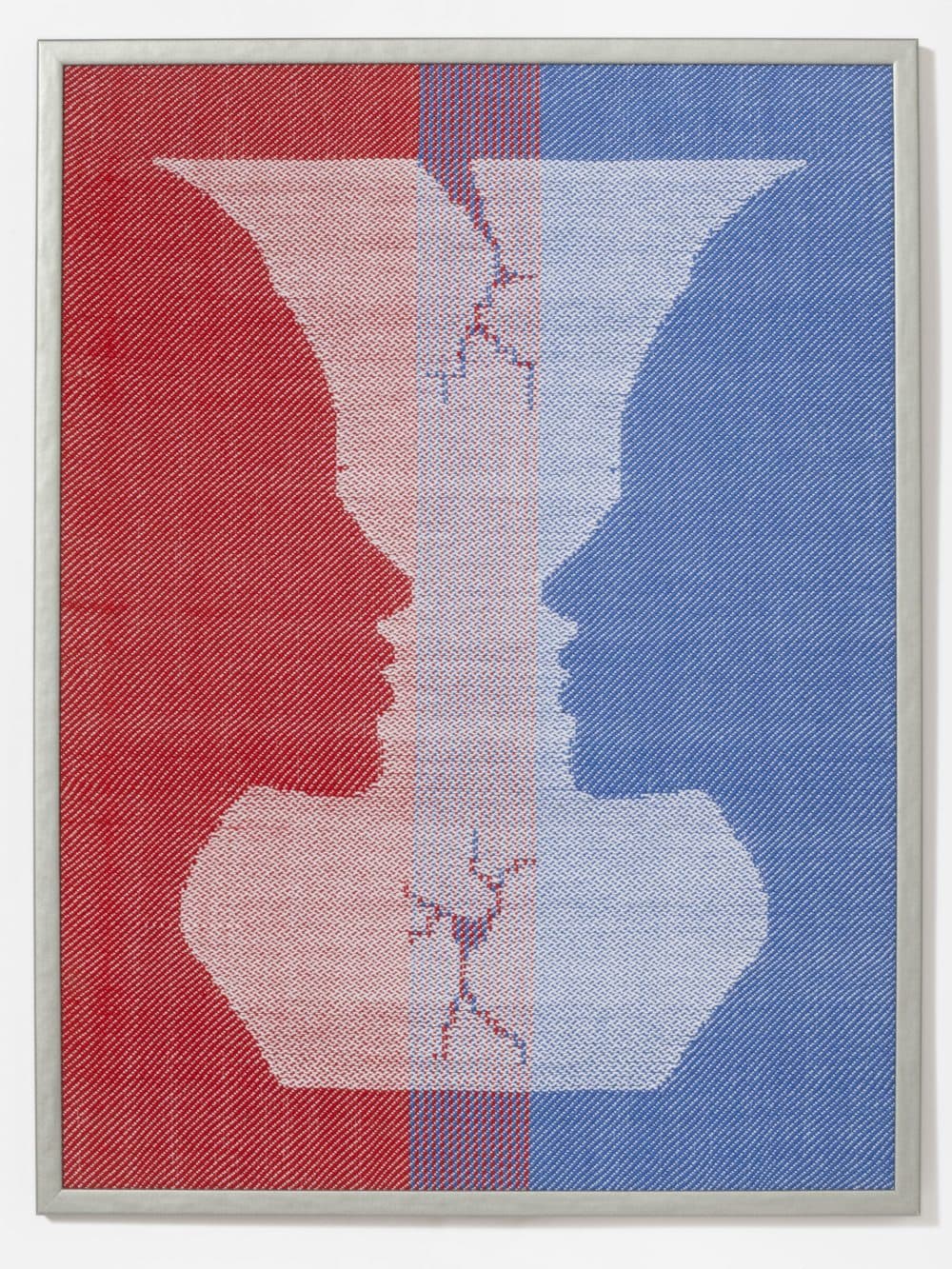 And why not a juried exhibition? This spring, the oldest weaver's guild in the country, the Weavers' Guild of Boston, celebrates its centennial anniversary. In honor of this grand occasion, guild members have woven their finest and put it all on display. The guild boasts a membership of more than 260 weavers worldwide who meet monthly to discuss the artistic and technical aspects of handweaving. This exhibit will be one of two the guild presents this year. The second will happen at the Charles River Museum of Industry and Innovation (CRM) in Waltham and runs from April through December. Not only will work be on view, but the public will have an opportunity to see weaving demonstrations and hear artist talks.
---
Beginning May 28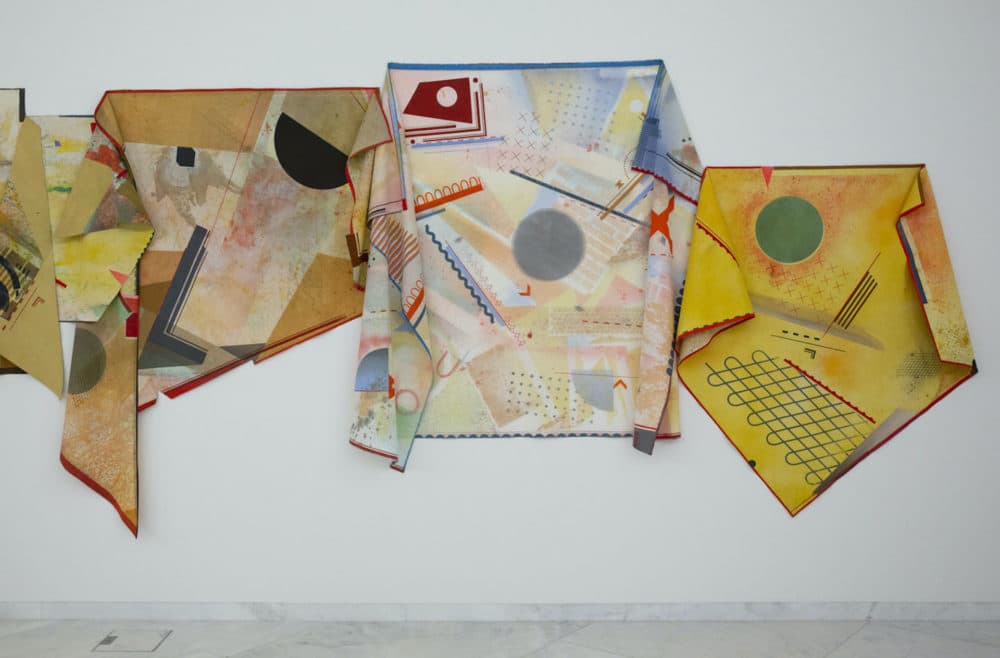 Immersive exhibits are all the rage but Amy Yoes offers a different sort of immersive experience in her site-specific installation "Hot Corners." Yoes converts a 142-foot hall at MASS MoCA into a five-room installation, which will include the Foyer, the Parlor, the Library, the Theatre and the Drawing Room. Although it sounds a little like the board game Clue, this time around you don't need to solve a murder. In this exhibit, the rooms are outfitted with custom-built mobile furniture which become set pieces for artmaking, socializing, reflection and performance. Yoes has a passion for architecture, period rooms, interior design and the decorative arts. Now those of us who share those passions have a room, or several, to call our own.
---
June 4-Oct. 30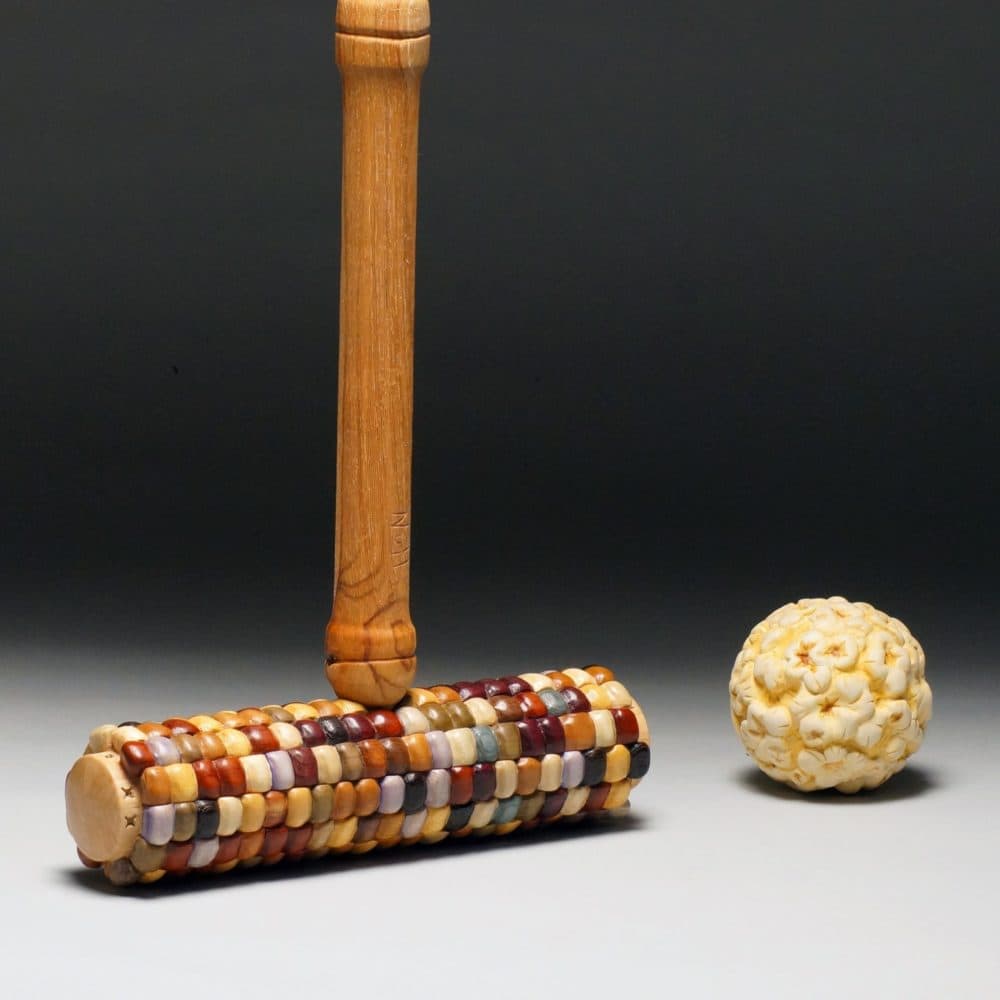 Just in time for summer backyard barbecues is "Out of Bounds: The Art of Croquet," featuring a striking array of croquet mallets and balls made by 21 of the world's leading wood artists. Each artist reimagines the ball and mallet, simultaneously exploring concerns ranging from the creative to the social. Using clarity and wit, the artists demonstrate their on-the-ball technical prowess. For the viewing public, the exhibit, you could say, is a stroke of good luck.