Fantasy is huge right now, with The Witcher on Netflix, Rings of Power on Prime Video and House of the Dragon being the genre's main vehicles right now but what does Netflix have cooking in the movie department? Here's a preview of all the fantasy movies Netflix is working for release in 2023 or beyond.
Our qualification for a fantasy movie is that it must be set in some fictional universe involving magic, myth, or the supernatural. Some titles will no doubt fall more into the science fiction camp (or even horror) than fantasy, but bear with us!
---
Alice in Wonderland
Language: English
First announced in October 2020, it's unclear how far along this musical fantasy adaptation of the classic literature is along.
Set to be called ALICE, the title comes from Alloy Entertainment's Leslie Morgenstein and Elysa Dutton producing and Sabrina Carpenter starring and producing for her At Last Productions banner.
---
Damsel
Language: English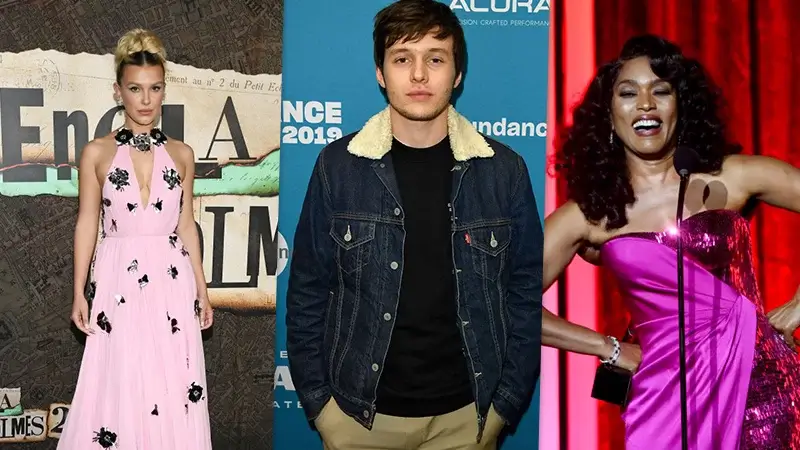 Netflix favorite Millie Bobby Brown has numerous upcoming projects with the streamer, one being the new fantasy movie directed by Dan Mazeau, Damsel.
Starring as Princess Elodie, the movie sees her being sacrificed to the kingdom's cave dragon.
Alongside Bobby Brown, the movie will star Nick Robinson, Angela Bassett, Ray Winstone, and Robin Wright.
The movie was filmed throughout 2022 and concluded in the summer. It's unclear whether this will drop in 2023 but given it's now been in post-production for over six months, it's a good bet.
---
Dragons Lair: The Movie
Language: English
Based on the classic Don Bluth video game, this fantasy adaptation follows Dirk the Daring, a knight who sets out to rescue Princess Daphne from the evil dragon Singe and a wizard named Mordroc.
The last anyone heard about the movie was in November 2022, when Ryan Reynolds said Netflix was taking a big swing with the fantasy movie. With that said, where it is in development or how close we are to seeing it on our screens is unknown.
---
Ehrengard
Confirmed for release in 2023
Language: Danish
Read our full preview of Netflix's Ehrengard.
Bille August will be adapting the works of Karen Blixen which is set in the fairytale kingdom of Babenhausen and follows Cazotte, who the scheming Grand Duchess hires to help her secure an heir.
Perhaps the most fascinating things about the project to look forward to is that the Queen of Denmark has been enlisted to be the set designer on the Netflix film.
---
Escape from Hat
Confirmed to release in 2023 – expected in March 2023
Language: English
Mark Osborne is helming this new animated fantasy feature film set to debut in March 2023, according to one of the people working on the project.
The project will follow Leek, a magical rabbit who brings together an unexpected band of allies and undertakes an impossible quest to escape from inside a magician's hat and defeat the evil black cats.
---
God Country
Language: English
Legendary Entertainment, Aftershock Media and Nightshade Entertainment will be behind this new comic book adaptation with Jim Mickle at the helm.
Per Image Comics, here's what you can expect:
Emmet Quinlan, an old widower rattled by dementia, isn't just a problem for his children—his violent outbursts are more than the local cops can handle. When a tornado levels his home—as well as the surrounding West Texas town—a restored Quinlan rises from the wreckage. The enchanted sword at the eye of the storm gives him more than a sound mind and body, however. He's now the only man who can face the otherworldly creatures the sword has drawn down to the Lone Star State…"
There's no chance this one releases in 2023, given that we only recently learned the movie wouldn't even begin production until late 2023.
---
Gordon Hemingway & The Realm of Cthulhu
Language: English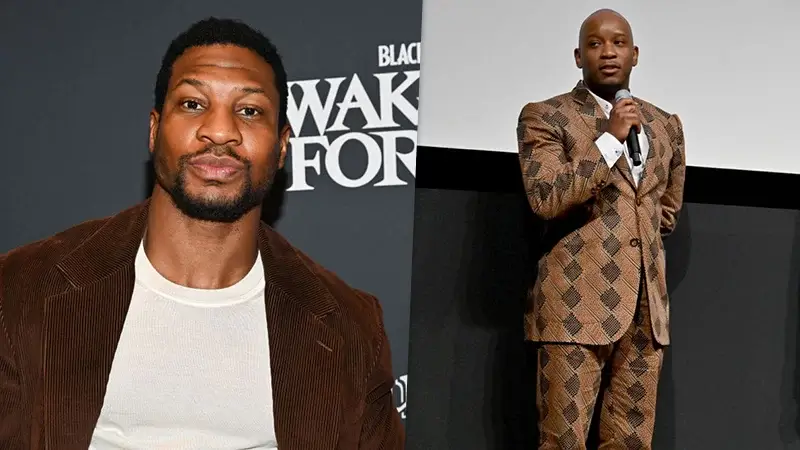 Jonathan Majors is tapped to play Gordon Hemingway in this new fantasy movie set to be directed by Stefon Bristol and produced by Spike Lee.
As of December 2022, there's no further news on how far the project is along meaning a 2023 release seems unlikely.
---
Nimona
Confirmed for release in 2023
Language: English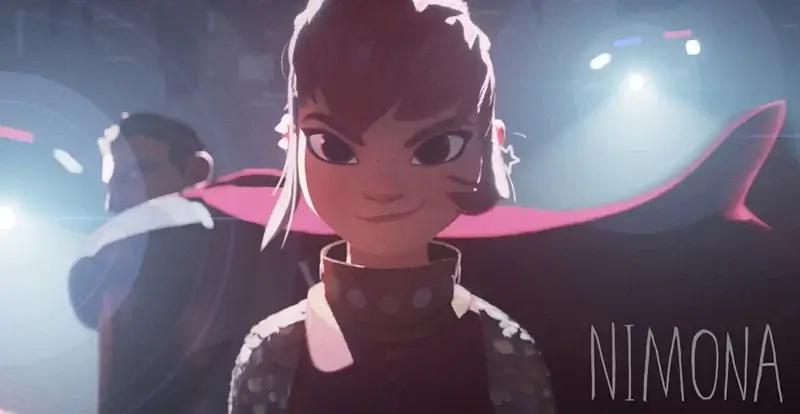 Based on the fantasy graphic novel by ND Stevenson, this animated adaptation looked to be in doubt over the past few years, with Disney dropping the project.
In 2022, however, it was announced that Netflix would pick up the baton to give the new movie a home.
Here's the official description for the new movie that will feature the voices of Chloë Grace Moretz and Riz Ahmed:
"Nimona is the only person that can help Knight Ballister Boldheart to prove his innocence, he is framed for a crime he didn't commit."
---
Jung_E
Confirmed for release in January 2023
Language: Korean
Originally expected to arrive on Netflix in 2022, the South Korean sci-fi fantasy action epic has been pushed back but is confirmed to be released in 2023. While this sits more comfortably in the sci-fi genre, it has fantasy elements that make it deserving of going on this list.
Written and directed by Yeon Sang-ho, the movie is set on an uninhabitable 22nd-century Earth where the outcome of a civil war hinges on cloning the brain of an elite soldier to create a robot mercenary.
---
Masters of the Universe
Language: English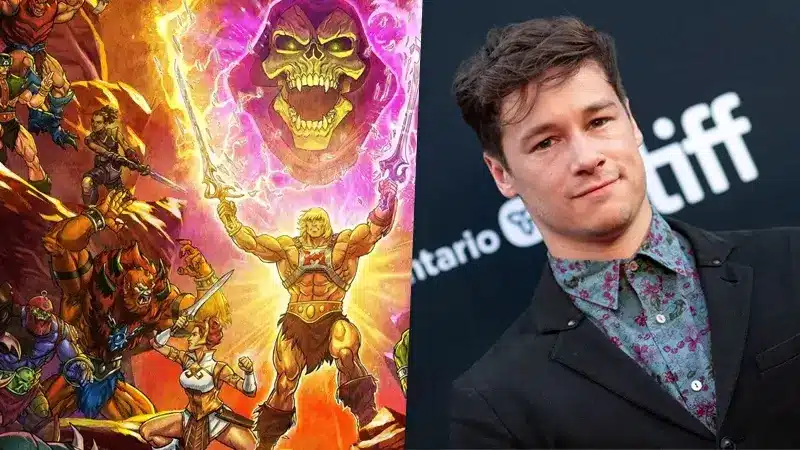 Originally supposed to be released in March 2021, this Sony Pictures movie has eventually moved over to Netflix and ditched Noah Centineo for Kyle Allen who will be playing the role of Prince Adam.
Masters of the Universe is set to be directed by Aaron Nee and Adam Nee.
The movie isn't currently expected to release until 2024.
---
Sandkings
Language: English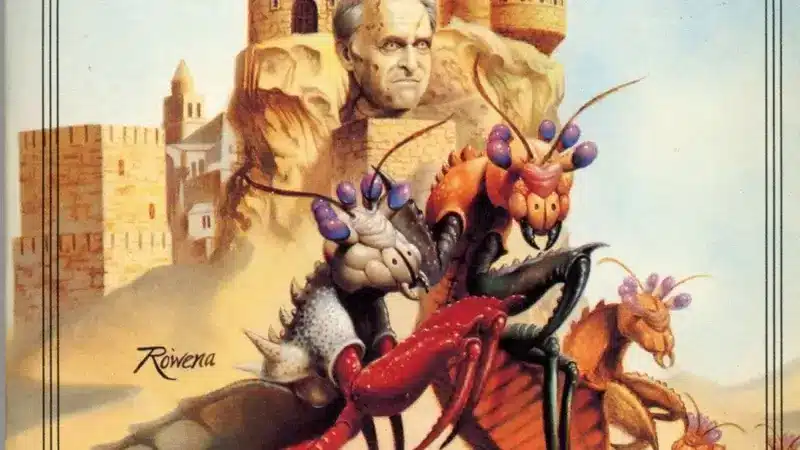 Based on the sci-fi fantasy novel by George R.R. Martin, this adaptation has been in the works for several years now, and there's not been much said since Collider broke the news in 2021.
Gore Verbinski was originally tapped to direct.
---
The Chronicles of Narnia 
Language: English
We've been including The Chronicles of Narnia in our lists for quite some time now. It's now been over four (long) years since Netflix announced it would be venturing into the world of Narnia.
Sadly, since then, Netflix has been fairly light on news regarding what's happening. They installed a "universe architect" in 2019, but it's been quiet beyond that. That was until late 2022 when we heard that Netflix was planning two Narnia movies and even eyeing Greta Gerwig to direct.
While we don't expect a Narnia movie to be released on Netflix in 2023, we should be getting far more news than we ever have.
---
The Selection
Language: English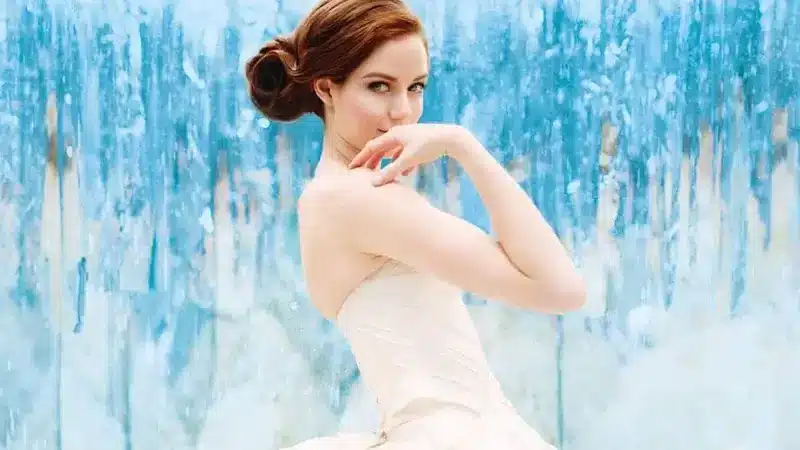 Based on the Kiera Cass novels, this fantasy romance movie is being produced by DiNovi Pictures and directed by Haifaa Al-Mansour.
Sadly, since its initial announcement, there's been next to no news officially about the project with numerous people involved often posting personal updates saying that scripts are still being submitted and worked on.
Suffice to say, we won't be seeing The Selection anytime soon.
---
The Uglies
Coming to Netflix in 2023
Language: English
Read our full preview of the upcoming movie here.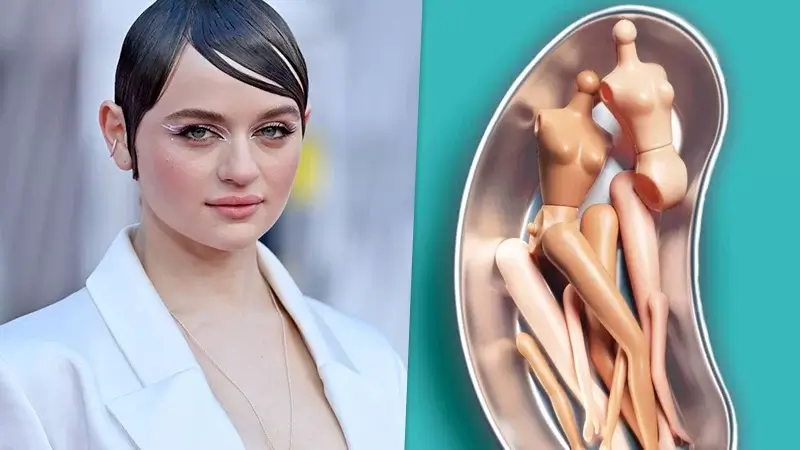 Directed by McG, this fantasy action movie is set in a world in which a compulsory operation wipes out physical differences and makes everyone pretty.
Joey King leads the movie's cast, based on the novel by Scott Westerfeld.
---
Let's round out this list with a few more fantasy projects in development at Netflix:
Chupa – Jonas Cuarón was been tapped in 2020 to direct an untitled feature film for Netflix with Chris Columbus' 26th Street Pictures producing.
Beyond Good & Evil – Adaptation of the Ubisoft game from director Rob Letterman.
I, Chihuahua – Animated feature film from Jorge R. Gutiérrez.
Pashmina – Gurinder Chadha directs this animated feature film about an Indian-American girl who rediscovers her heritage through her magical pashmina.
Scarlet – Alice Waddington tapped to direct this fantasy drama produced by Jason Bateman.
Untitled Jason Bateman/John Cena/Netflix Project – Comedy fantasy about a family becoming stuck in an old abandoned movie studio that comes to life. Stars John Cena.
Are you excited for any of these fantasy movies? Let us know in the comments.