Music boomed throughout Texas Live during the first Texas Street Food Festival as couples tried foods from around the world, families shopped at local boutique pop-ups and children played on inflatable obstacle courses.
The weekend-long event spotlighted over 30 Metroplex-based food trucks and restaurants, hosting a large variety of cuisine options. There was also live entertainment, axe throwing, activities for children and more.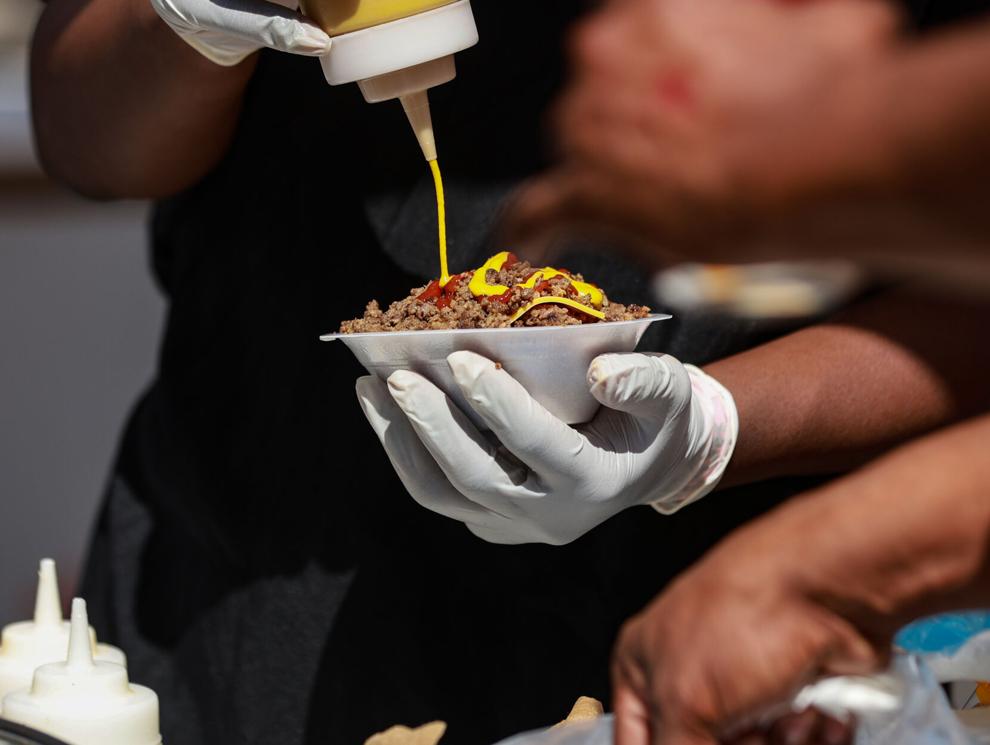 Patrick Fenn, 38-year-old Little Elm resident, is the owner of Tio Pat's Brazilia Tacqueria, a Brazilian-inspired street taco truck. He worked in the video game industry for around a decade before shifting gears during the COVID-19 pandemic when he found his passion for cooking.
He takes his food truck out around the Metroplex three to four times a week when they aren't going out to a large event such as the Texas Street Food Festival.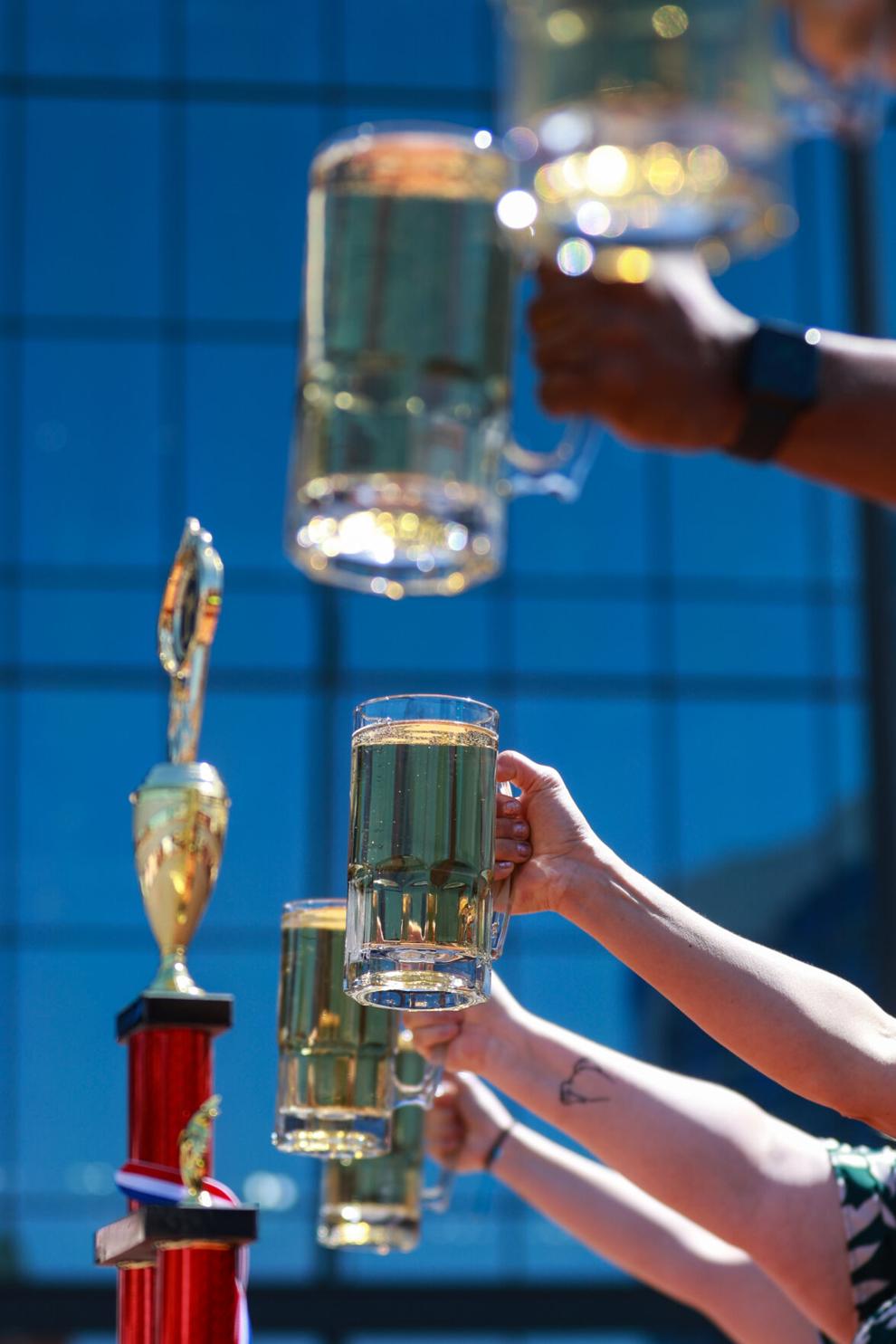 "[During] a week with an event, we try to reduce that so we can prepare," he said. "Something like this, it pays us for the whole week, and it's just exhausting."
Food trucks and restaurants weren't the only vendors attendees could visit. Small business owners set up shop around the event, selling clothing, accessories, home decor and more.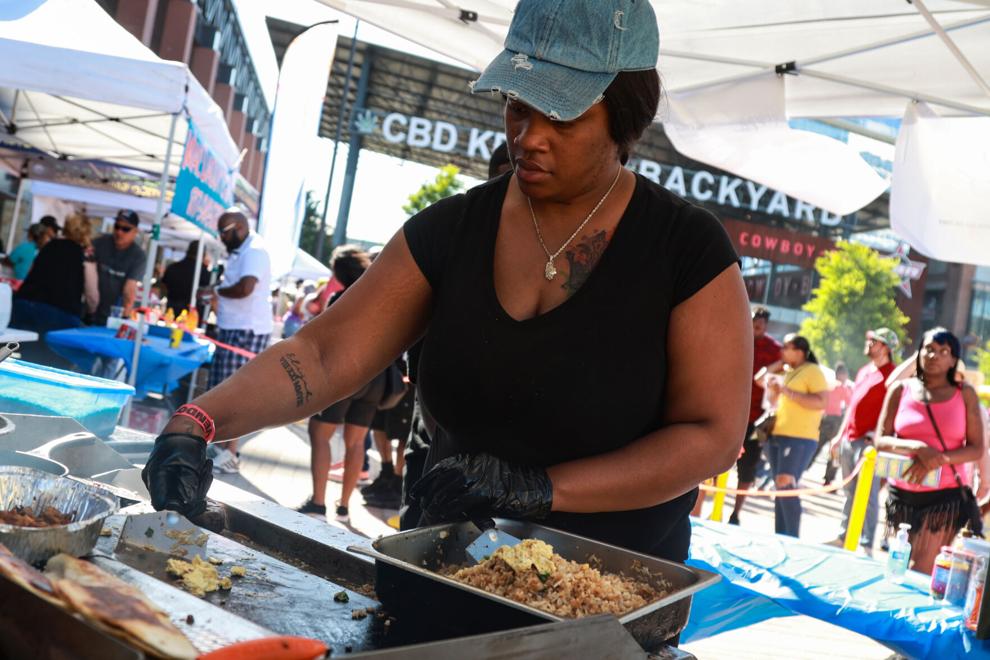 The Shank Shop, a local family-owned business, was selling Aztec whistles, obsidian daggers, catrinas and Mesoamerican decor at the vendor market.
Sergio Moreno, the Shank Shop employee, said everything sold is handmade by a family member.
Moreno said him and his family do around 20 festival pop-ups a year, along with selling on eBay, Etsy and other online retailers.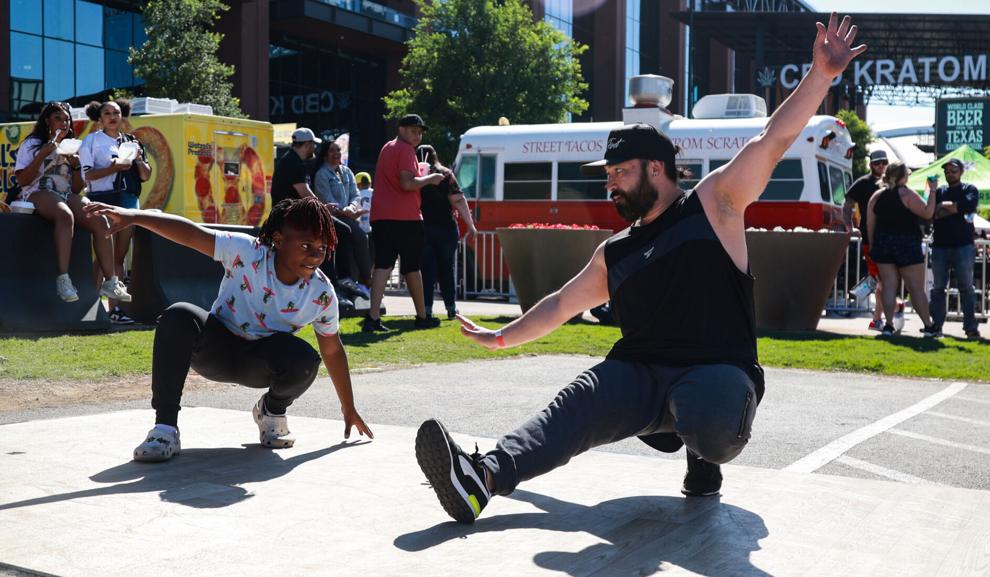 Many of the business' products, such as its Aztec whistles, hold cultural significance. The whistle worked like a map, guiding people through the underworld, Moreno said.
Some attendees, such as Dallas residents Jeneva Froehlich and Scott Newton, opted for VIP ticket options which allowed for early entry and other special perks.
They tried a variety of dishes, from brisket nachos to crawfish. Both Froehlich and Newton agreed that the jambalaya they tried was their favorite.
"We'll definitely come back," Froehlich said.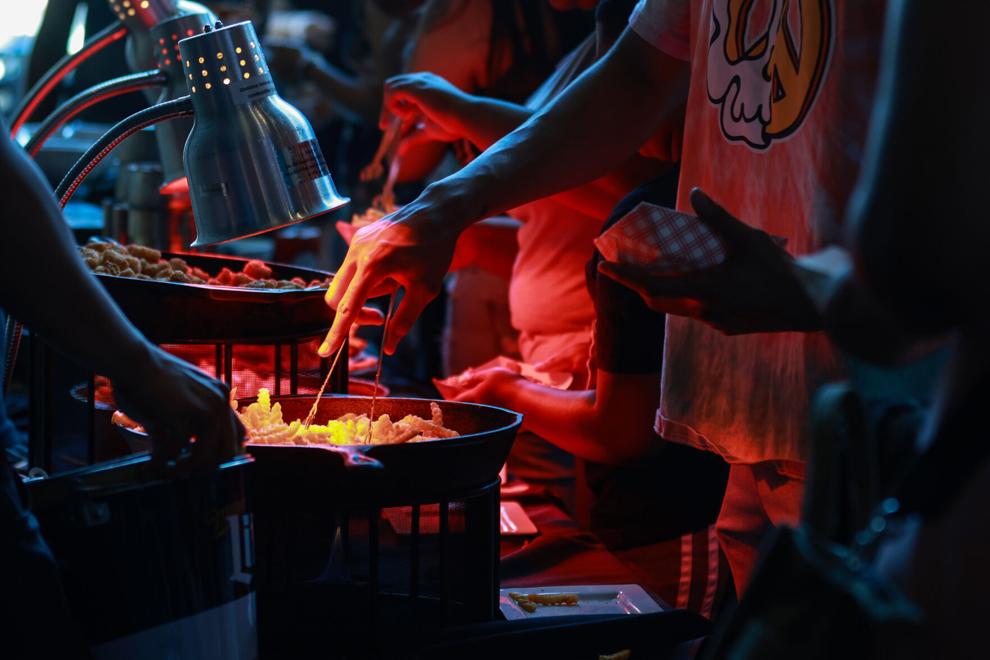 Caffe Kumo is owned and operated by three sisters, Brooke, Mia and Ale Pham. They opened during the pandemic as a spur-of-the-moment decision. They sell Japanese soufflé pancakes topped with fruit, chocolate sauces and more.
"We just kind of gained traction and it just exploded," Brooke Pham said. "We did pop ups all through 2020 and we are opening our location soon in Carrollton."
She said this was Caffe Kumo's first time participating in a food festival.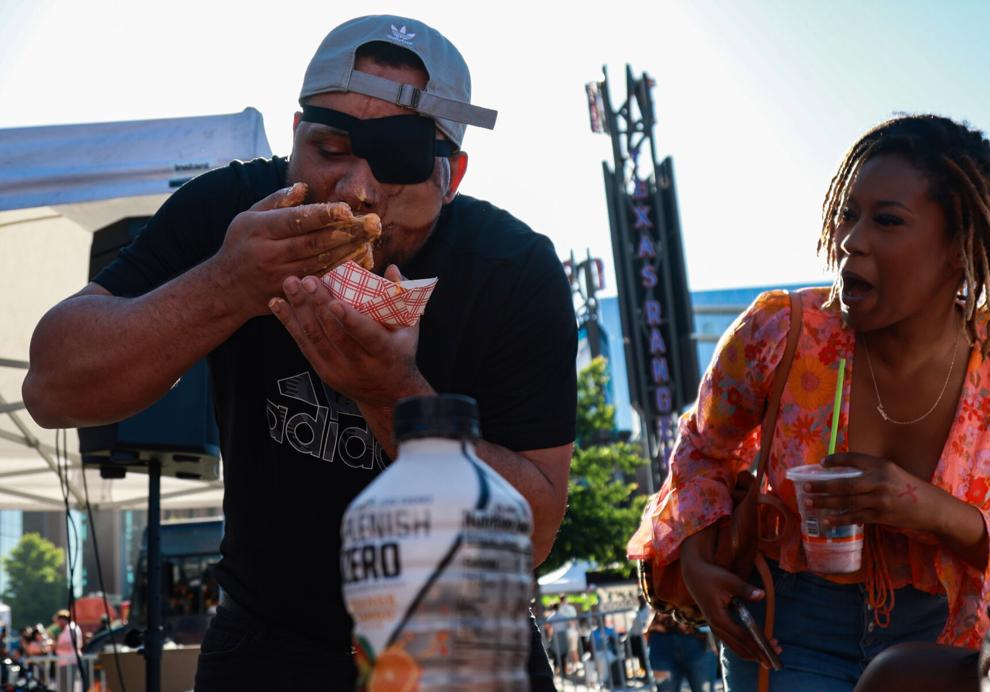 There was a seating area away from the crowd of vendors and food trucks for people like Brittany Ward and her family to take a seat and enjoy their food. Ward was attending the festival with her mother, twin sister, brother-in-law and her kids.
Ward and her family tried a variety of foods including crawfish, shrimp and a waffle on a stick.
"I think it's a good event," Ward said.
@madisonsikess