When Music at the Intersection returns Sept. 9-10, the festival in Grand Center will boast a lineup that organizers expect will bring in nearly twice as many attendees as last year.
Artists on the bill include Herbie Hancock, Smino, Masego, Thundercat, Snarky Puppy, Arrested Development, Grandmaster Flash, the Fearless Flyers, Angela Winbush, Taj Mahal, Tank and the Bangas, Rayvn Lenae and a celebration of 50 years of hip-hop.
Acts will perform on four outdoor stages.
Last year's festival headlined by Erykah Badu and Gary Clark Jr. drew 8,000 people over two days. Chris Hansen, executive director of the Kranzberg Arts Foundation, which produces the festival, projects upwards of 15,000 will come out this year.
Securing acts such as St. Louis rapper Smino and jazz legend Hancock was key. Smino's annual "Kribmas" benefit concert, in December at Stifel Theatre, was sold out.
"He's representing for St. Louis on a world stage and giving back to St. Louis every chance he can," Hansen says. "Masego technically might be a bigger act in other markets, but here, (Smino is) our giant."
Booking Smino is the festival's biggest attempt yet to attract younger fans.
"We learned last year the younger generation wanted to be included," Hansen says. "They still came and liked what they saw and wanted more, and with Smino, Masego, Ravyn, we're bringing that diverse, young audience out. They're the future. They gotta keep seeing themselves in this event."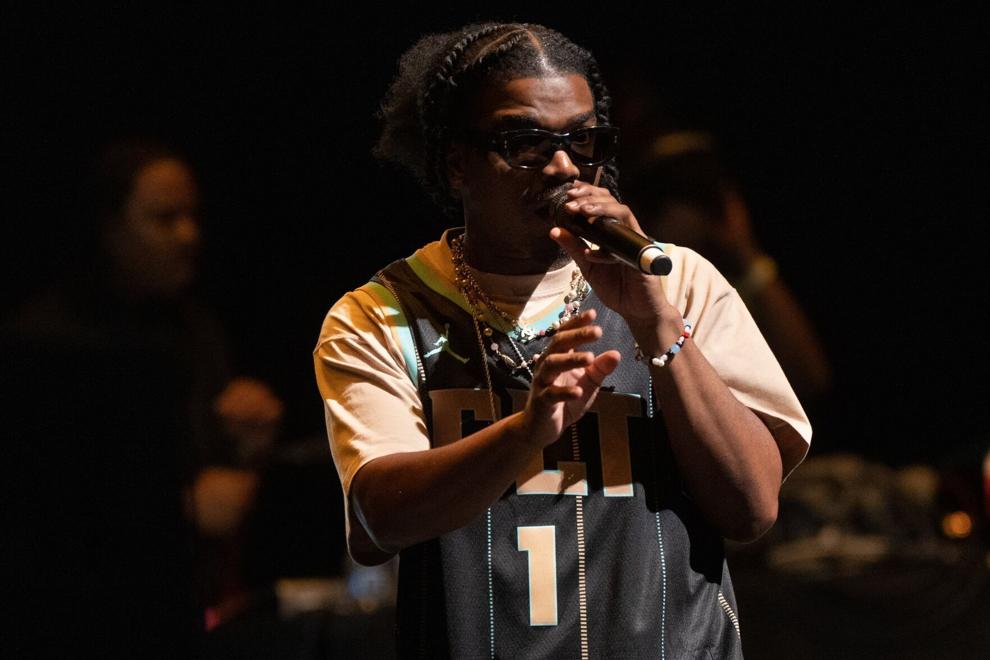 The festival's biggest swing is with Oscar and Grammy winner Hancock, whose last St. Louis show was in 2017. The pianist and composer famously played in Alton native Miles Davis' band.
"For Herbie Hancock to say yes to this says a lot about what this festival is," Hansen says. "This festival has to have a strong jazz backbone. St. Louis is a jazz city, and some of our great jazz giants have come from here. That art needs to be rooted in this festival.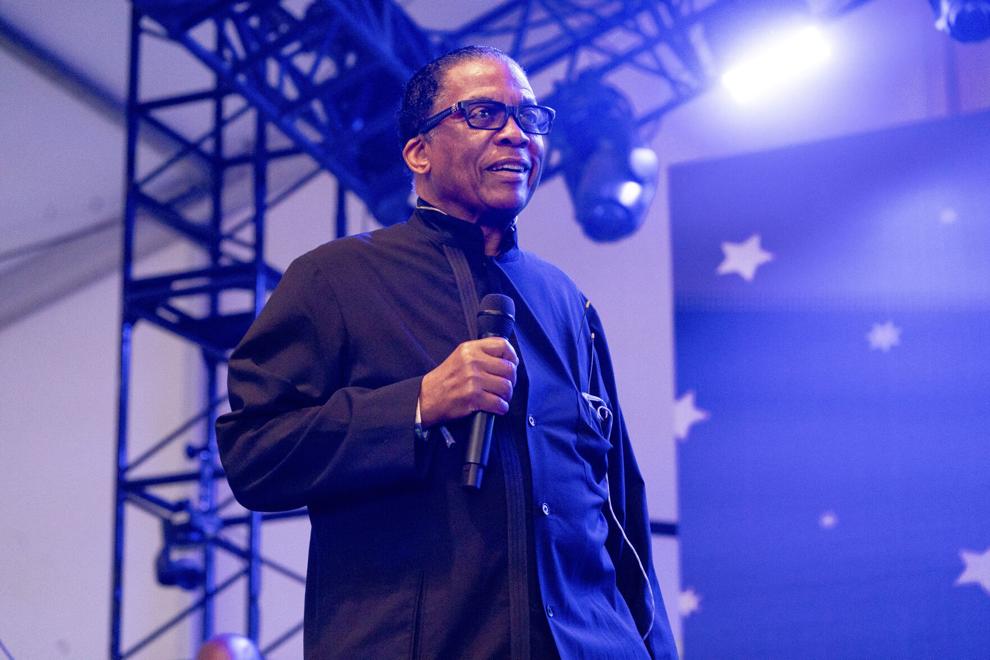 "Herbie Hancock is essential. It's telling the jazz audience we will always serve you the music you love so much."
Grandmaster Flash, an early purveyor of hip-hop, is another strong booking. He didn't just want to play hip-hop festivals this year, Hansen says, and finds sharing a bill with legends of other genres more appealing.
The 50th anniversary of hip-hop will receive special attention all weekend, with St. Louis and national artists representing all five decades. And DJs no longer will be limited to the DJ Village; they will be showcased in between other acts on the main stage.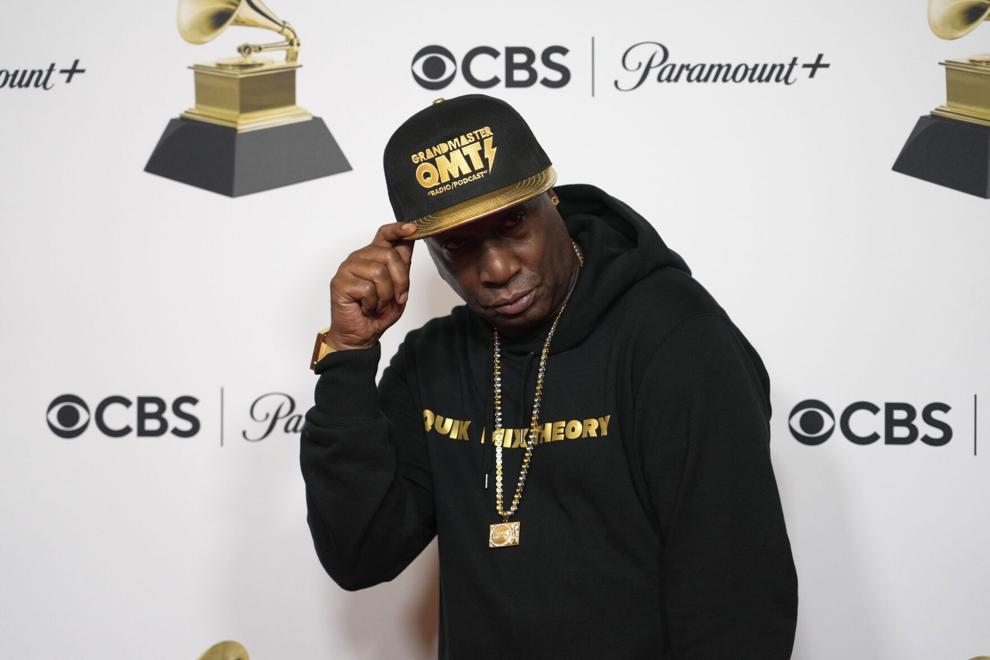 Hansen says the lineup reflects what one would expect from a world-class music festival.
"It holds its weight among the most popular festivals that have existed the last decade — festivals rooted in either styles of music or the musical heritage of a city," he says. "It truly celebrates St. Louis music's footprint and imprint on music."
He says the festival represents many backgrounds, ages and ethnicities. "It's very inclusive and allows people to find themselves in the lineup. When I look at it, I see something that's for everyone but still very focused. It has its own lane — it's unique to St. Louis, and it showcases where we are as a city right now."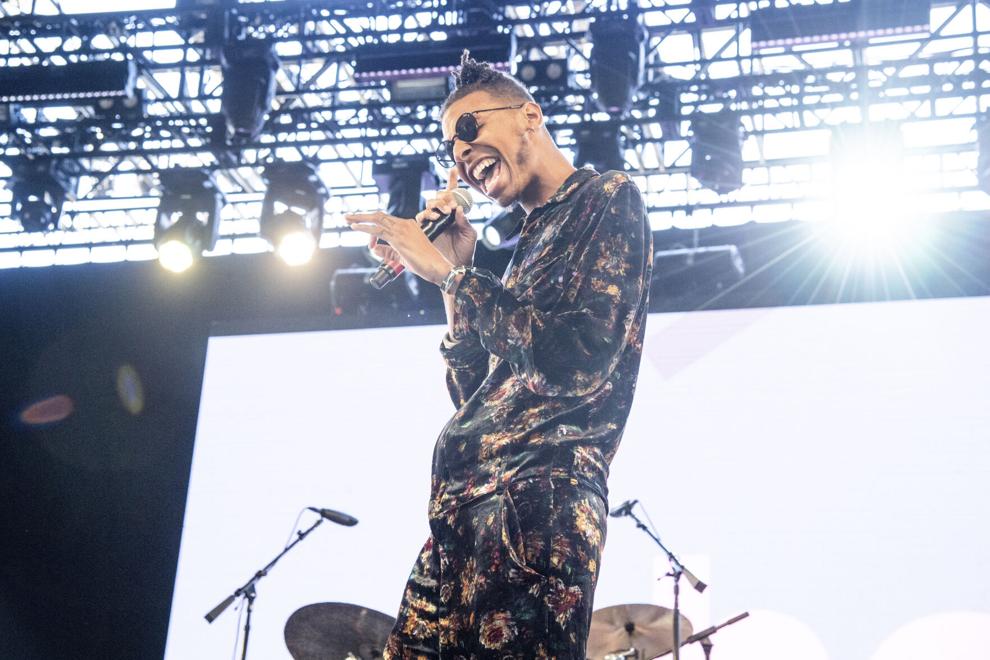 This year's array of St. Louis artists is stronger than ever, including some popular repeats from the festival's first two years.
The St. Louis performers: Denise Thimes; Marquise Knox Band featuring Funky Butt Horns; the Mighty Pines; Earthworms; Mai Lee; Sir Eddie C; the Shedrick Mitchell Collective featuring Christie Dashiell; Root Mod; Blvck Spvde & the Cosmos; Kendrick Smith Quartet; DJ P, DJ Nune is Lamar Harris; Biko; Paige Alyssa; DJ Alexis Tucci and the House of Tucci; Sage featuring Agile One, DJ Nico Marie and Makeda Kravitz; Umami; Mark Lewis; Lusid; Eric Donte and the Maxi Glamour Experience; Mo Egeston All-Stars; and "St. Louis Music Box" with Janet Evra, Anita Jackson, Will Buchanan, Andrew Stephen, Dusty Carlson, Duane "Jingo" Williams and Tim Moore.
The St. Louis acts, Hansen says, can use the festival to "catapult them to their dreams. It allows artists who live here to build industry and meet audiences. They can be seen on the same caliber as their heroes."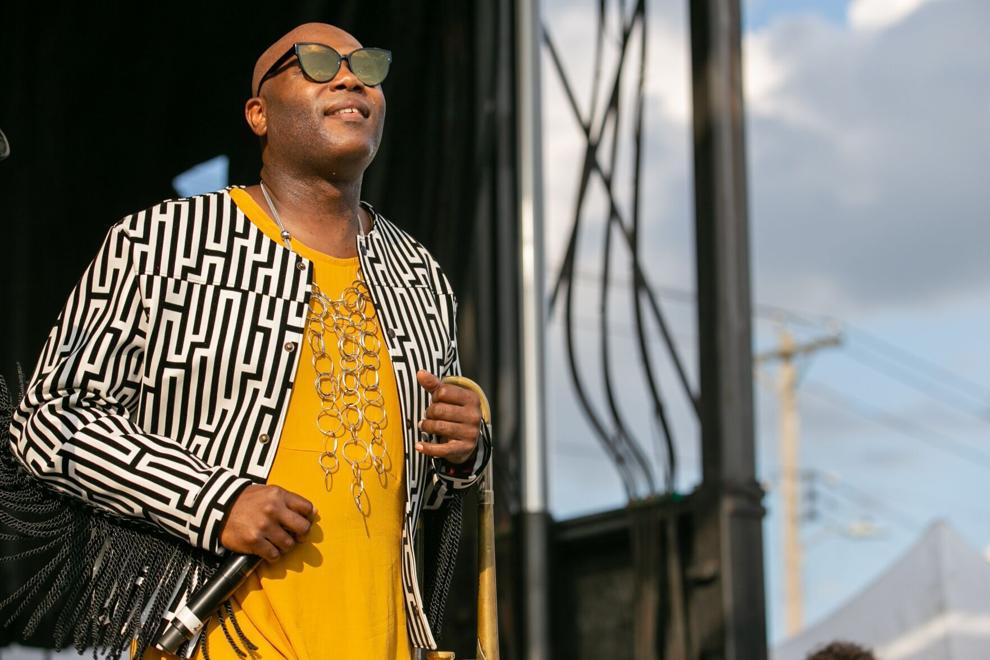 Singer, songwriter and producer Angela Winbush, whom the festival honored in 2022 with a Legends Award, will get a performance slot this year. This year's Legends Award recipient will be announced later.
Jazz St. Louis Celebrates Willie Akins will honor the late St. Louis legend, and a St. Louis Blues & Soul Showcase will spotlight Boo Boo Davis, Renee Smith and Big Mike Aguirre.
Among other changes to the festival, the DJ Village will be enhanced and enlarged, VIP patrons will have access to more seating and experiences, the food trucks and vendor marketplace will swap locations, and the main festival entrance will be moved to Washington Boulevard.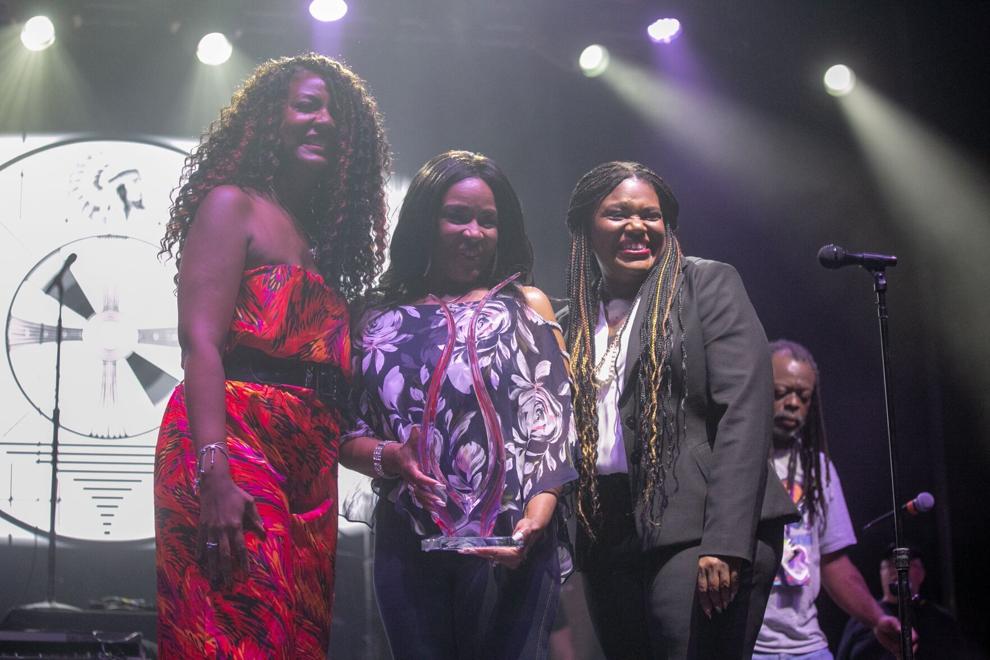 The Intersessions conference Sept. 7-8 will focus on hip-hop's influence on the music industry.
The Music at the Intersection festival grounds will open at noon Sept. 9-10. Tickets go on sale at 10 a.m. April 14 at metrotix.com. Limited-quantity prices start at $149 for all-weekend access or $79 for a day pass. General admission and VIP options are also available.
The Kranzberg Arts Foundation presents Music at the Intersection, in its third year, in partnership with the Steward Family Foundation and the Regional Arts Commission of St. Louis.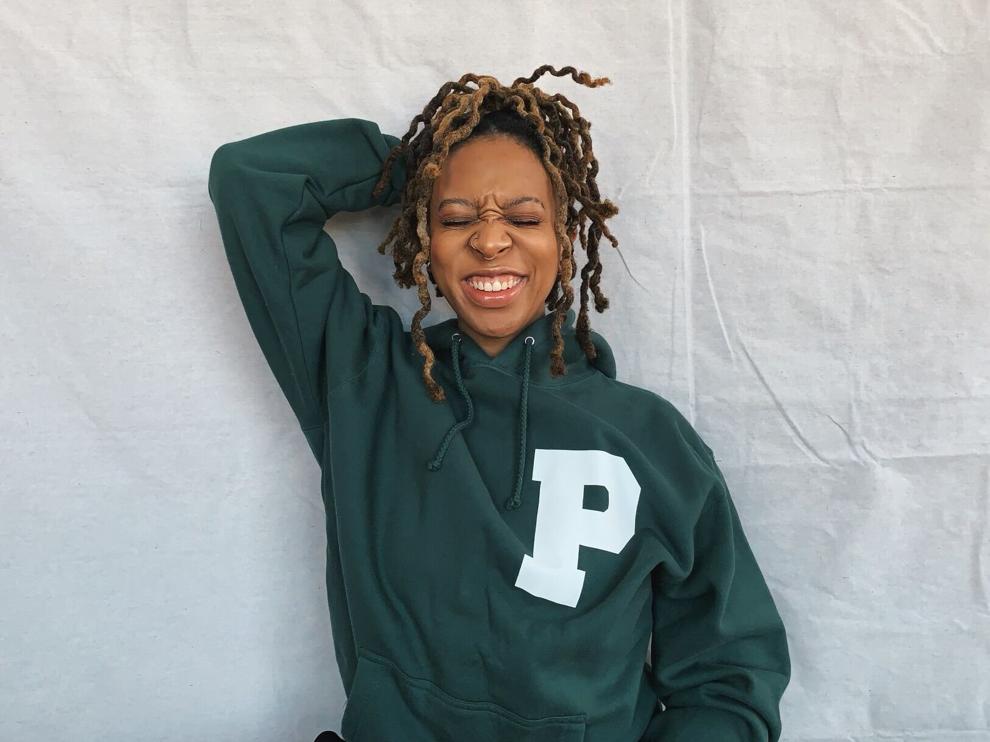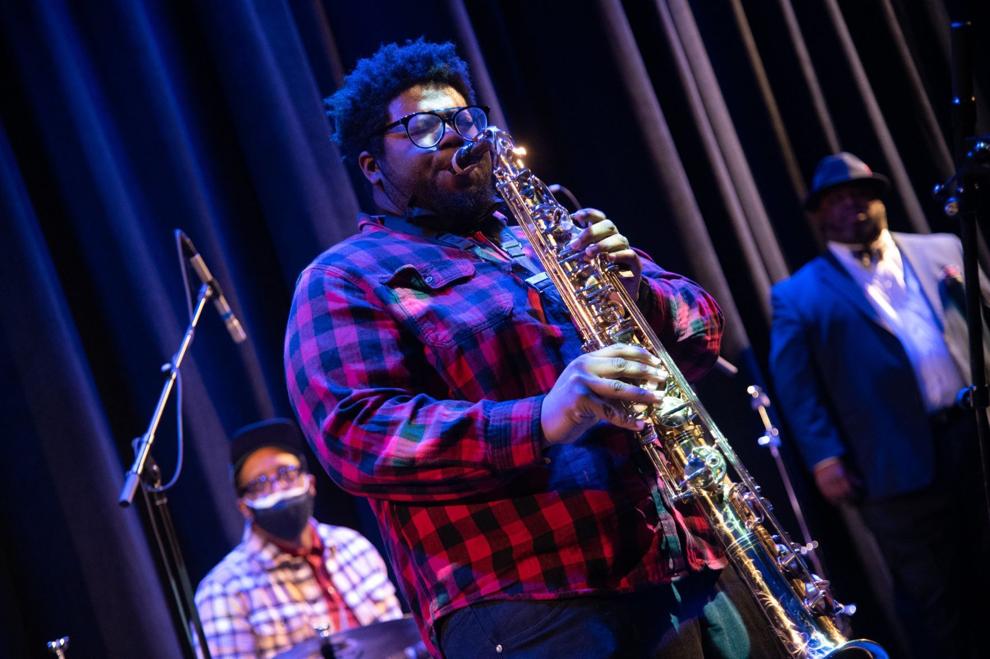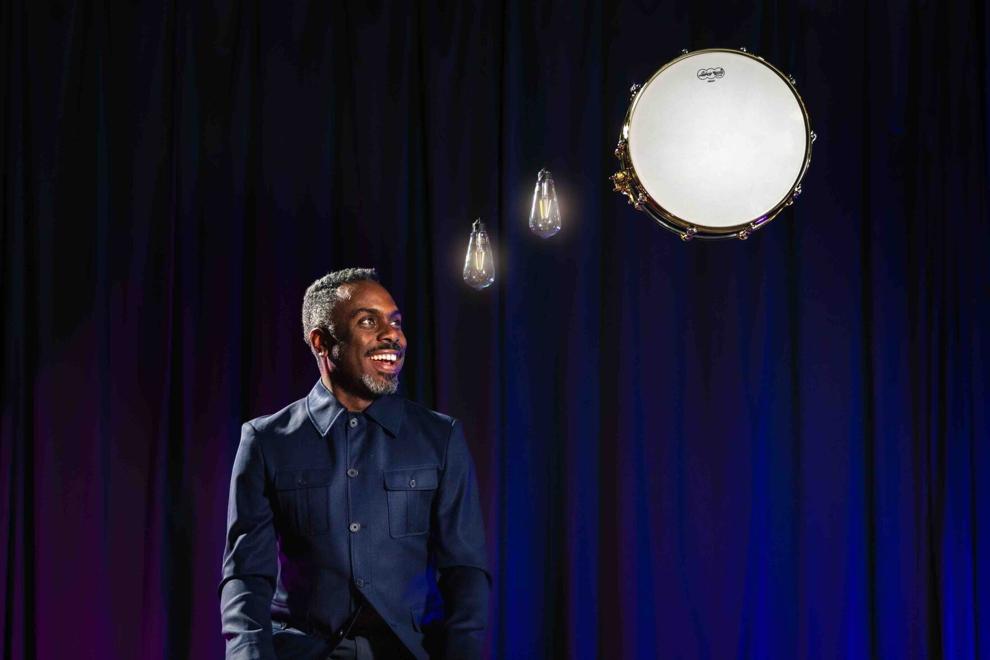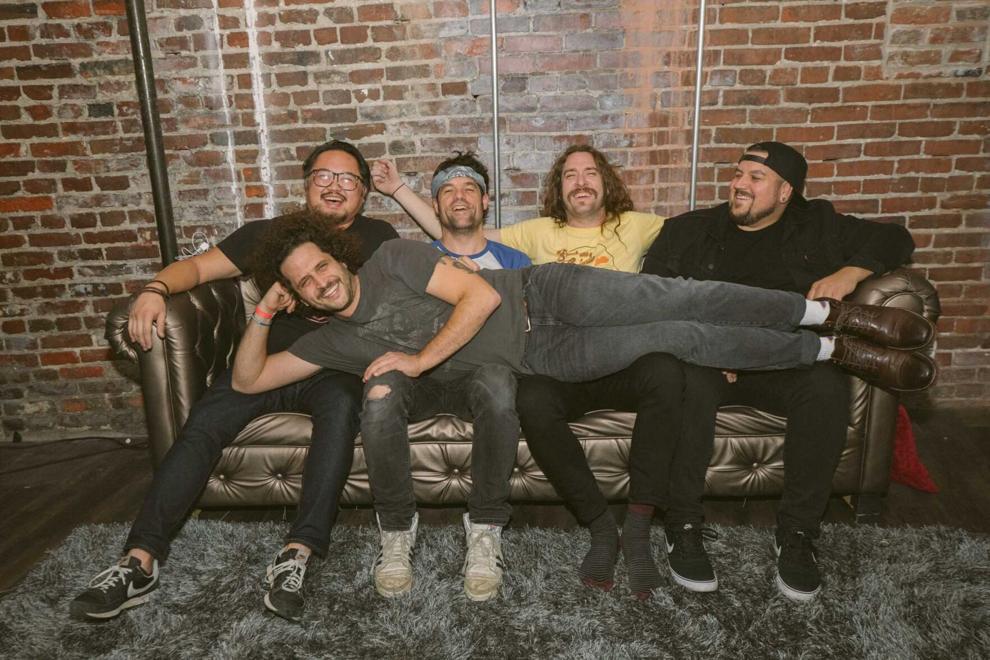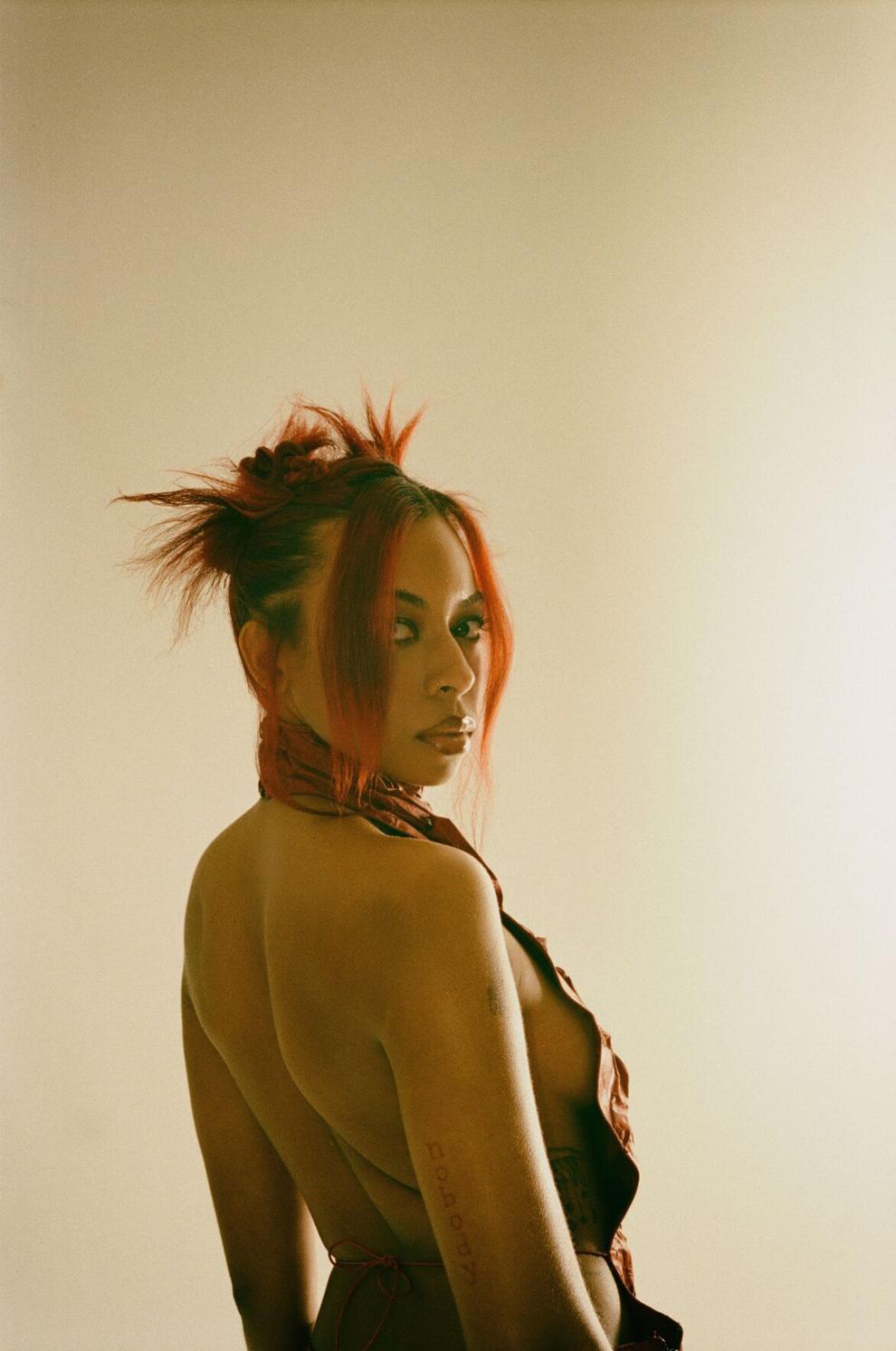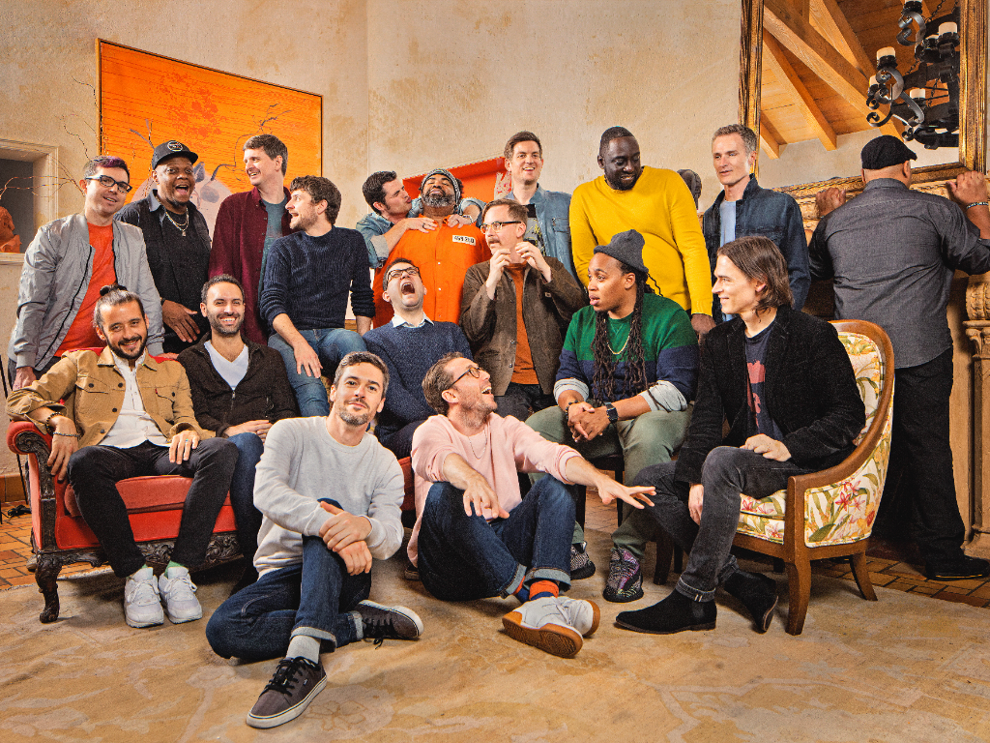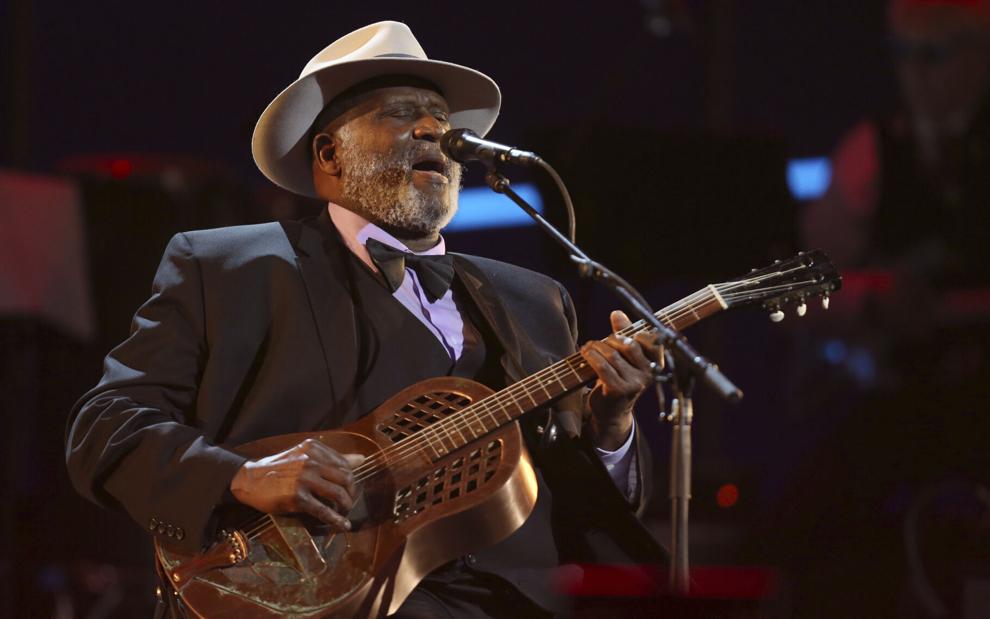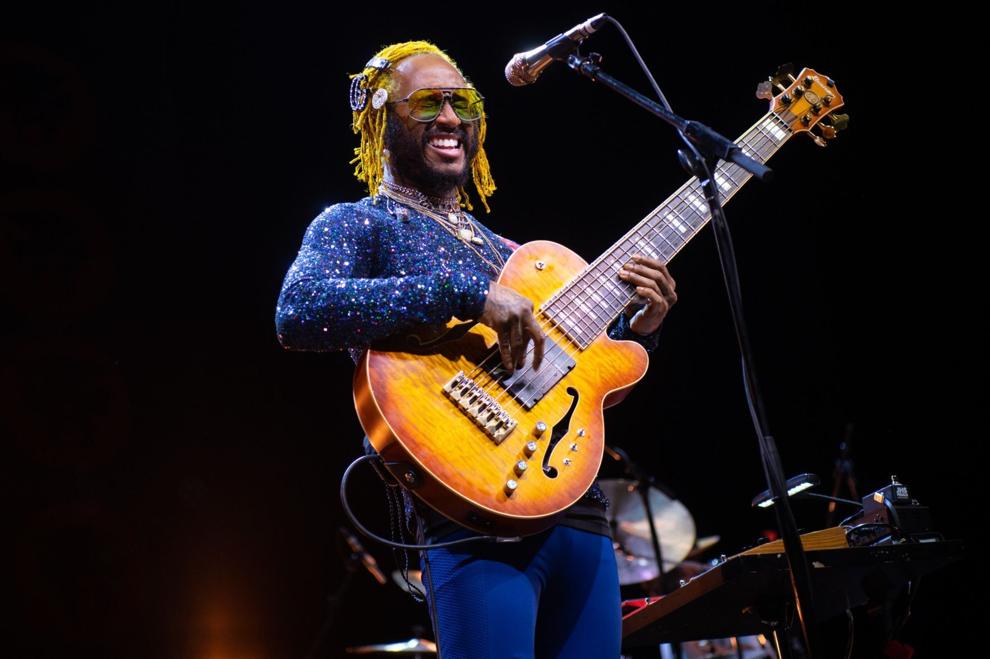 Photos: Scenes from the first day of Music at the Intersection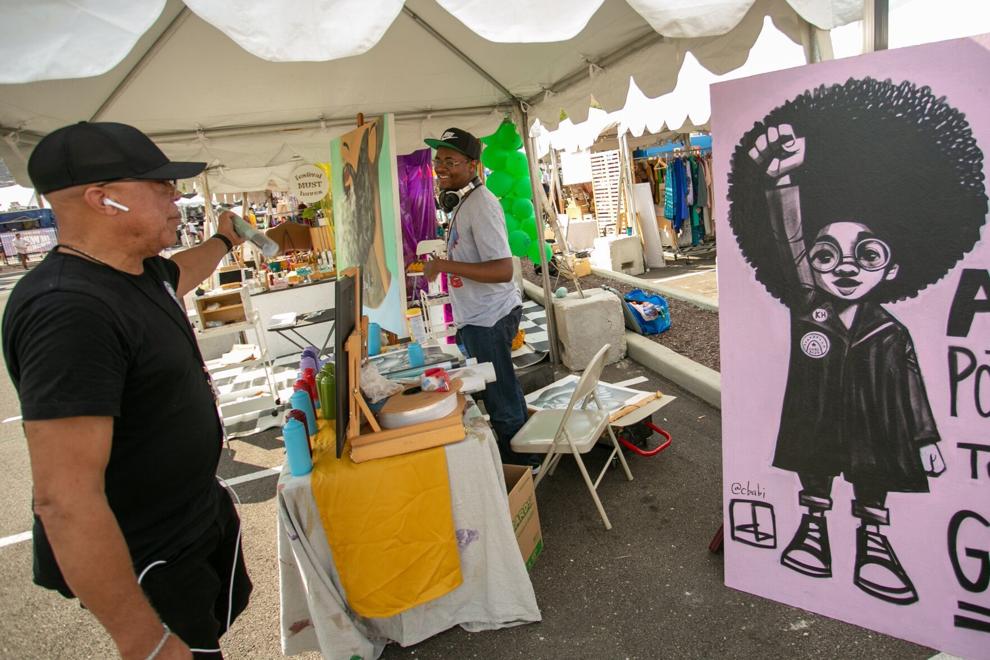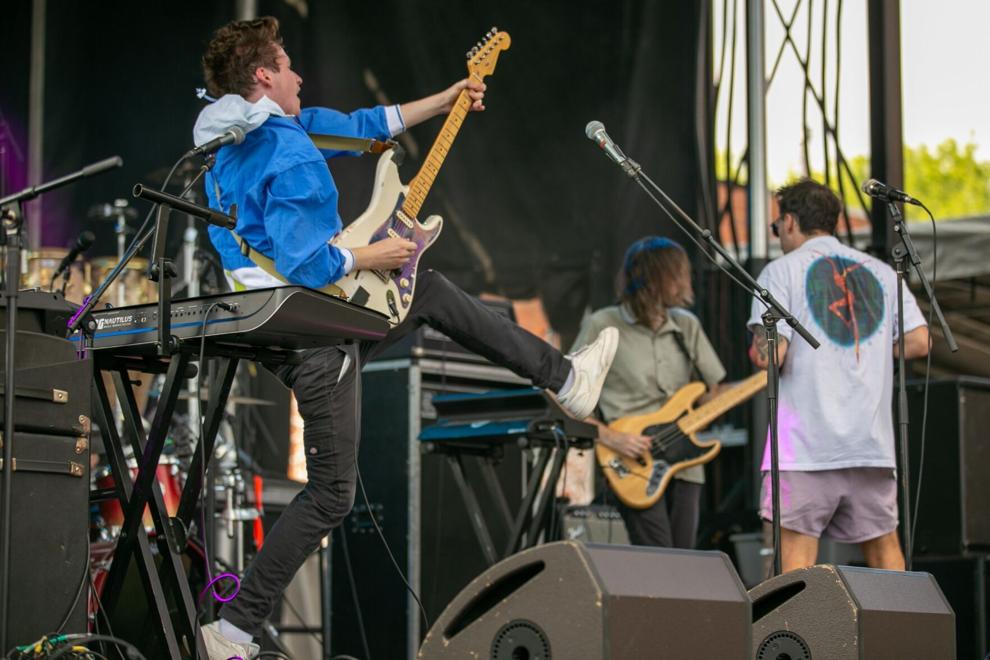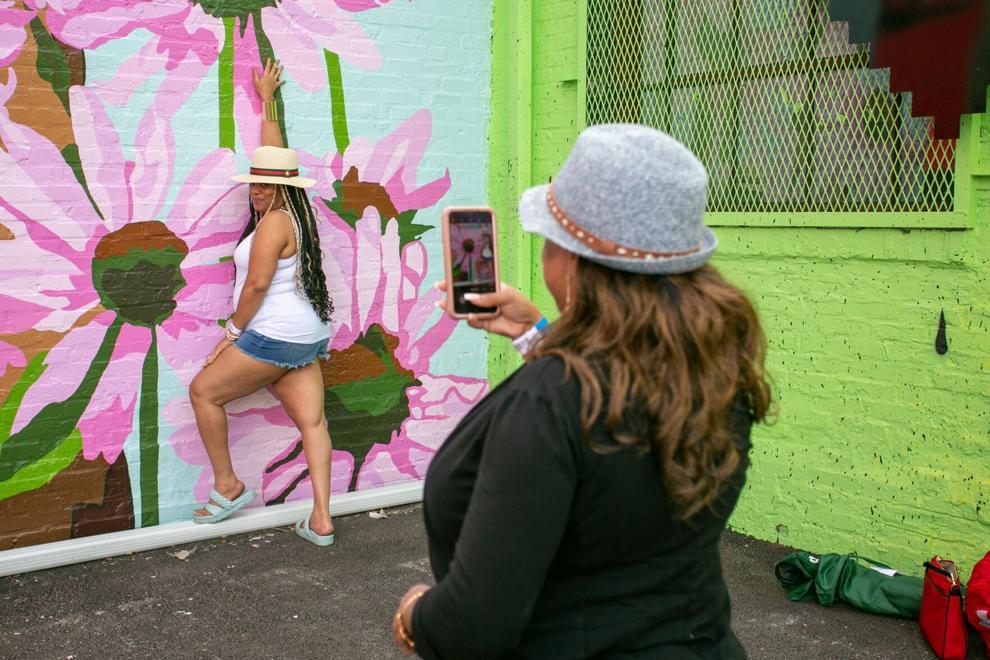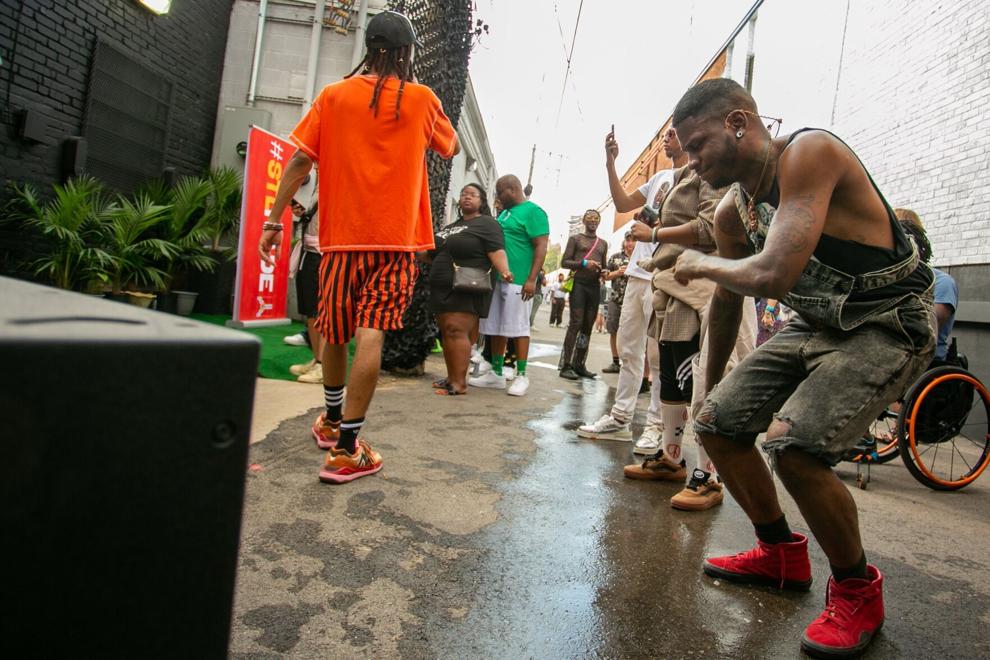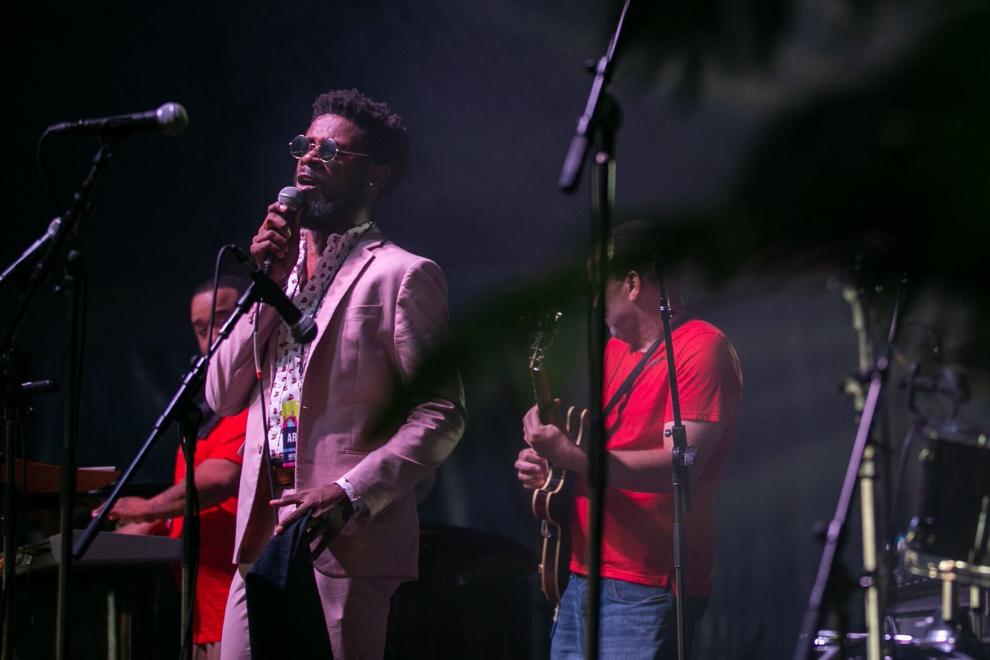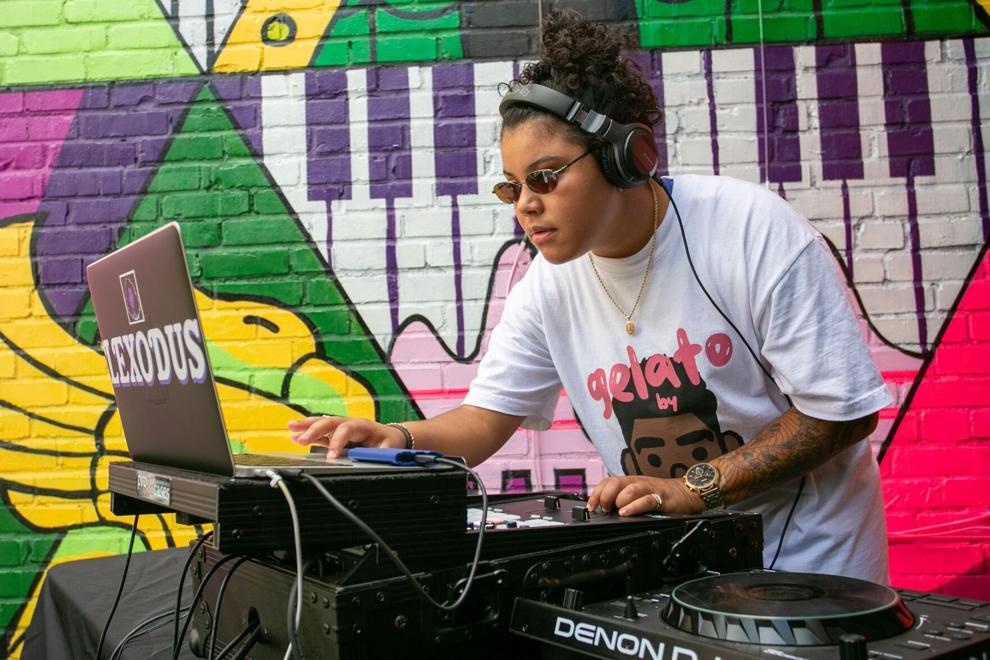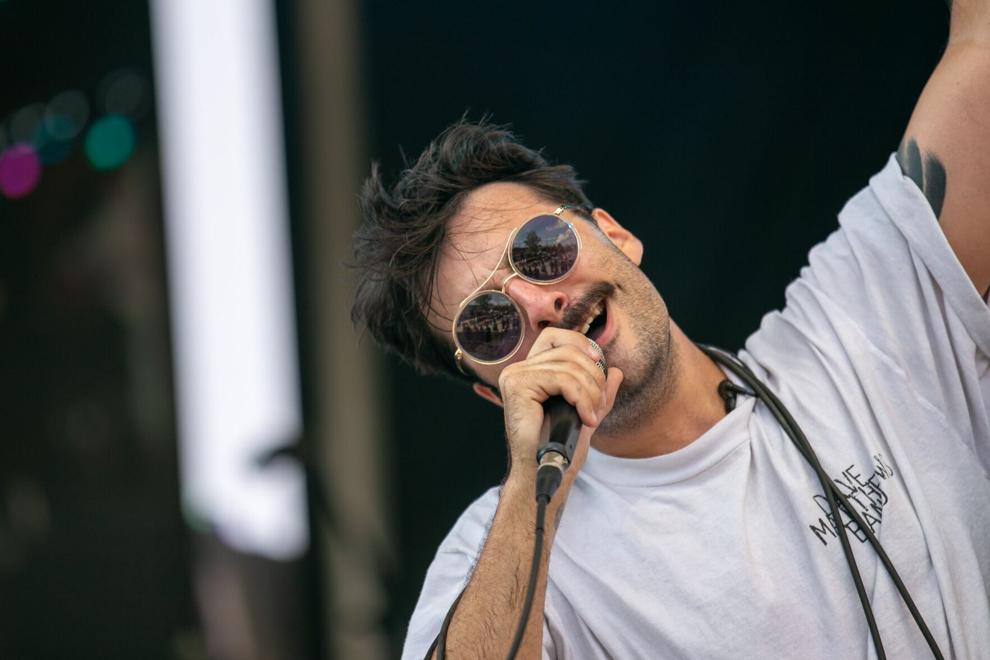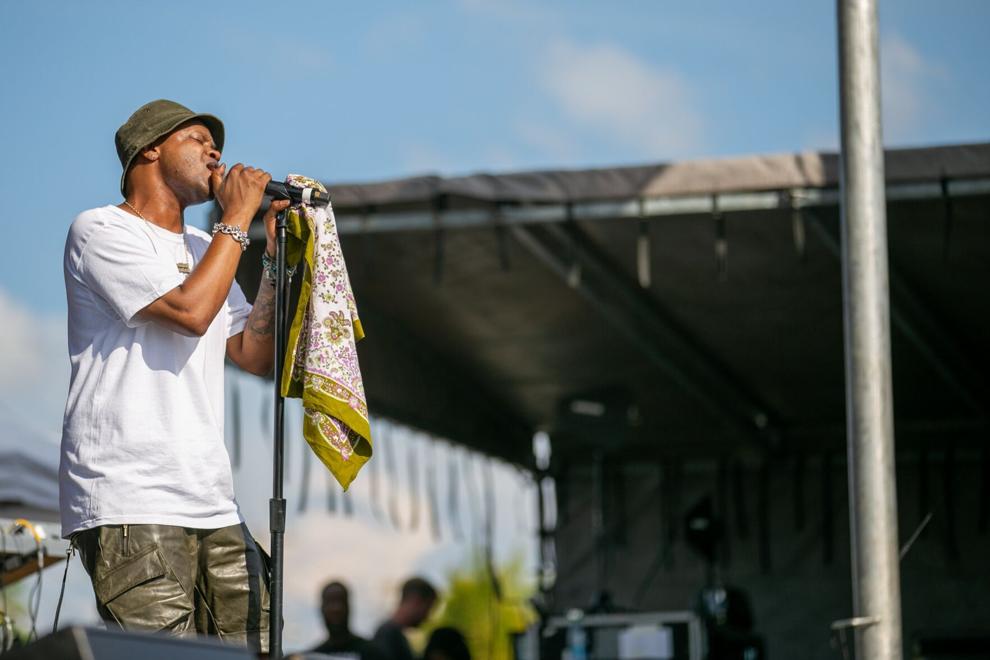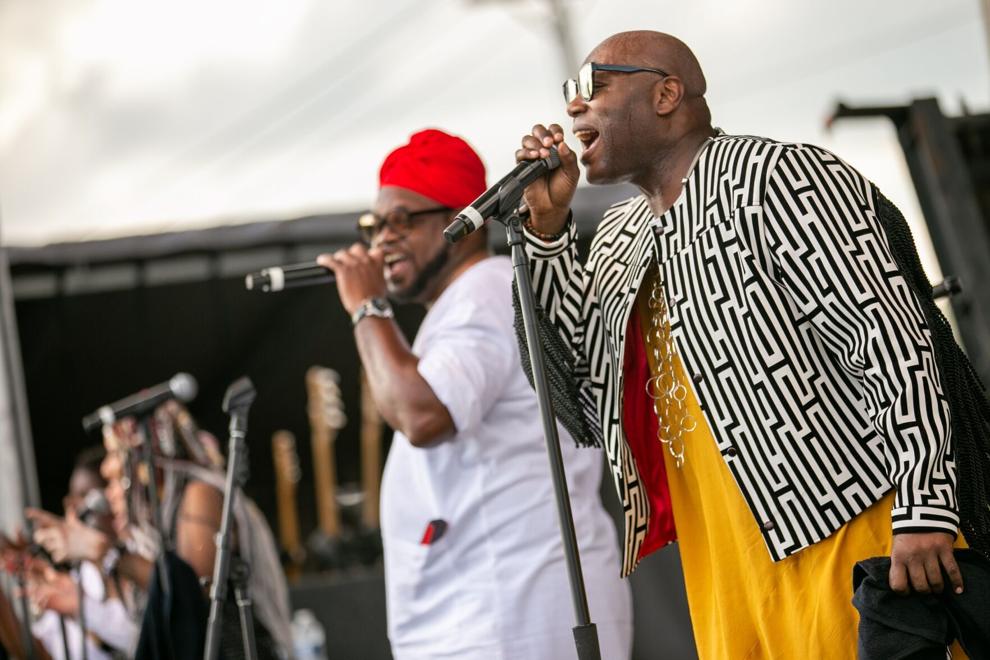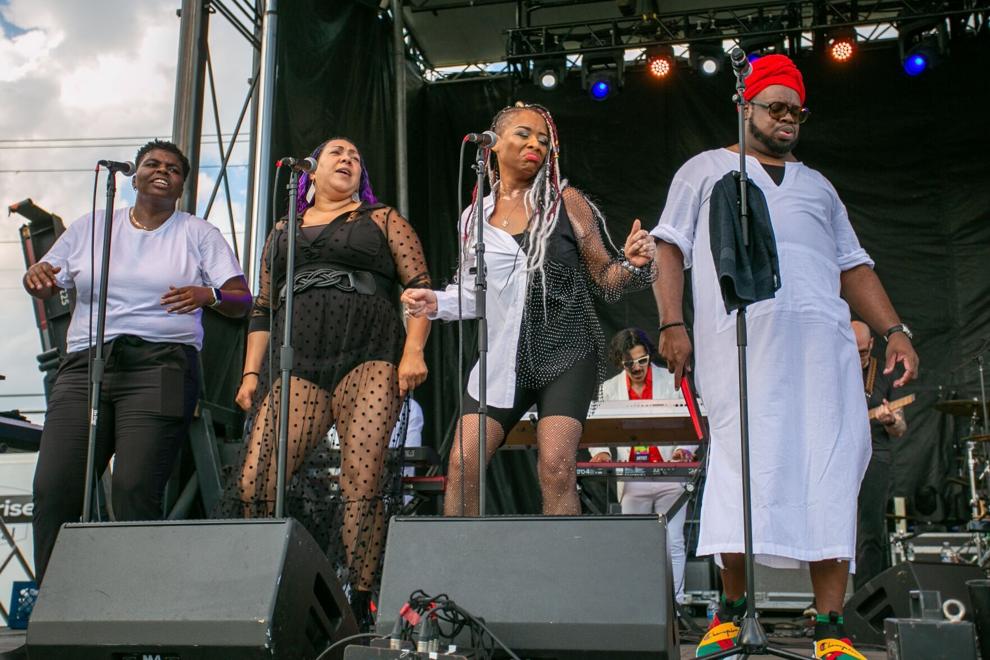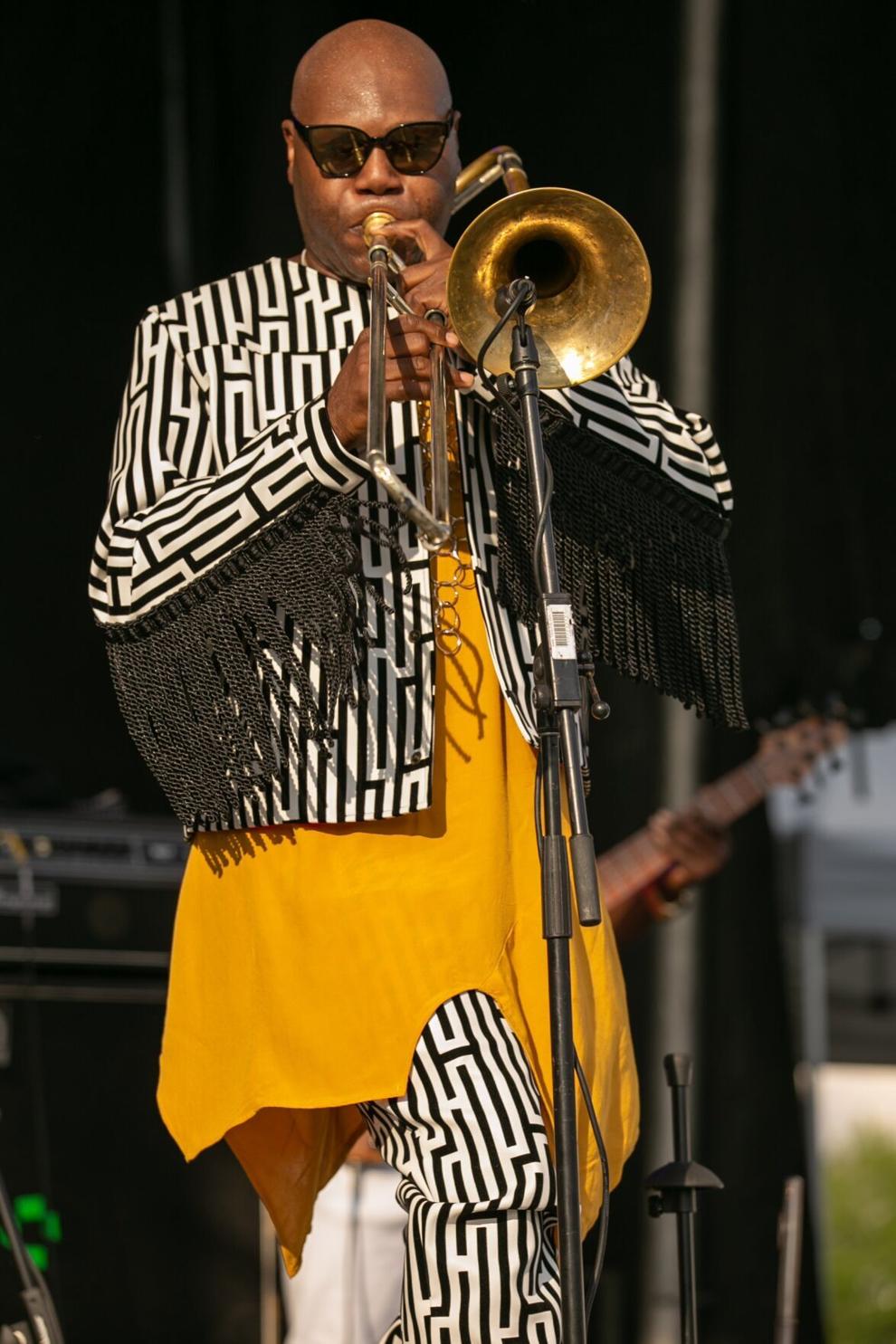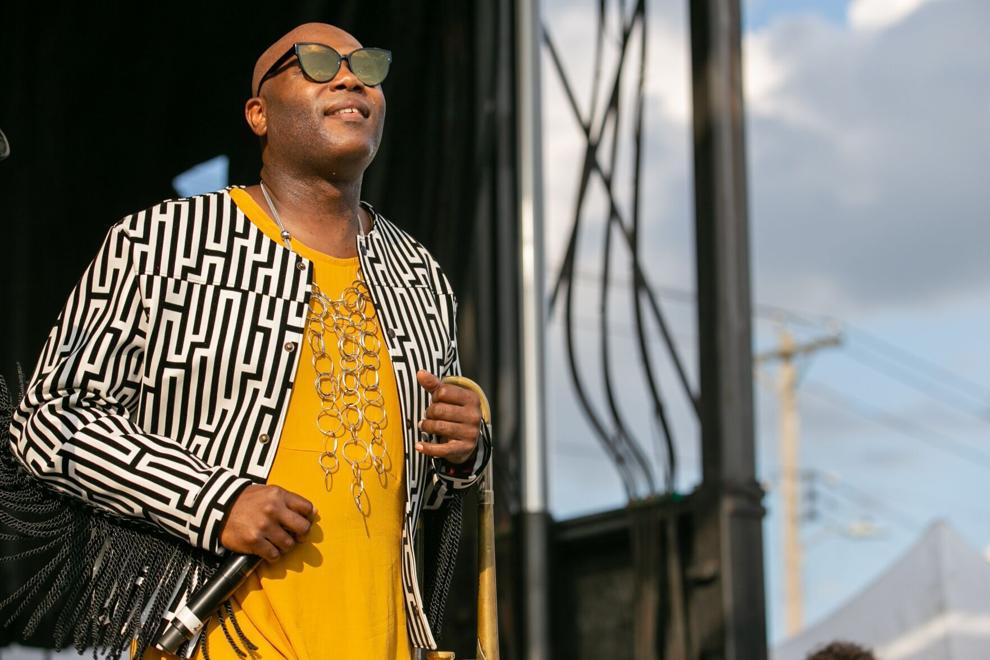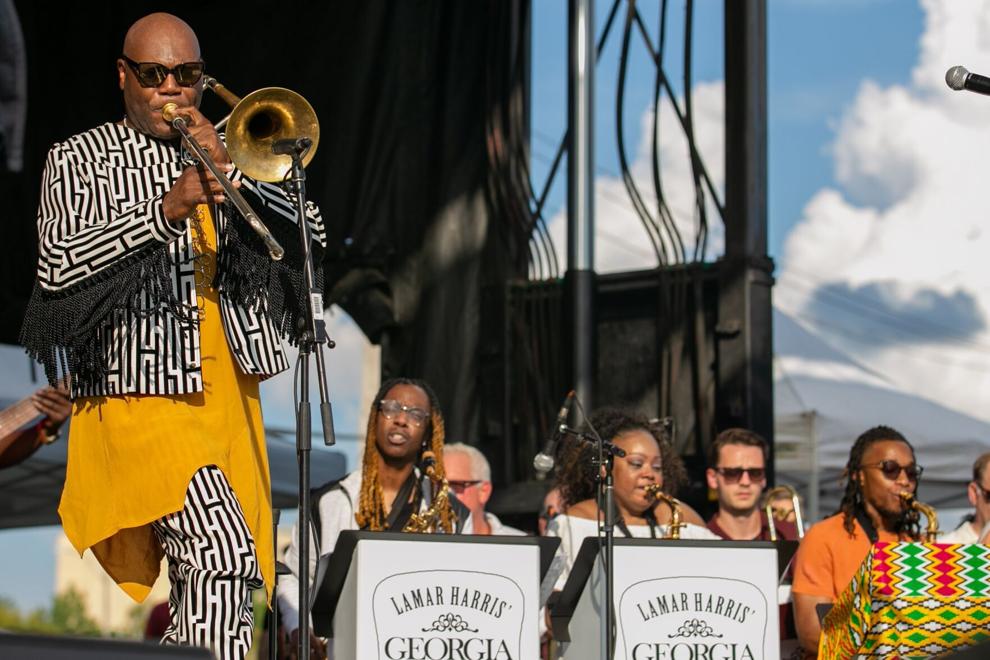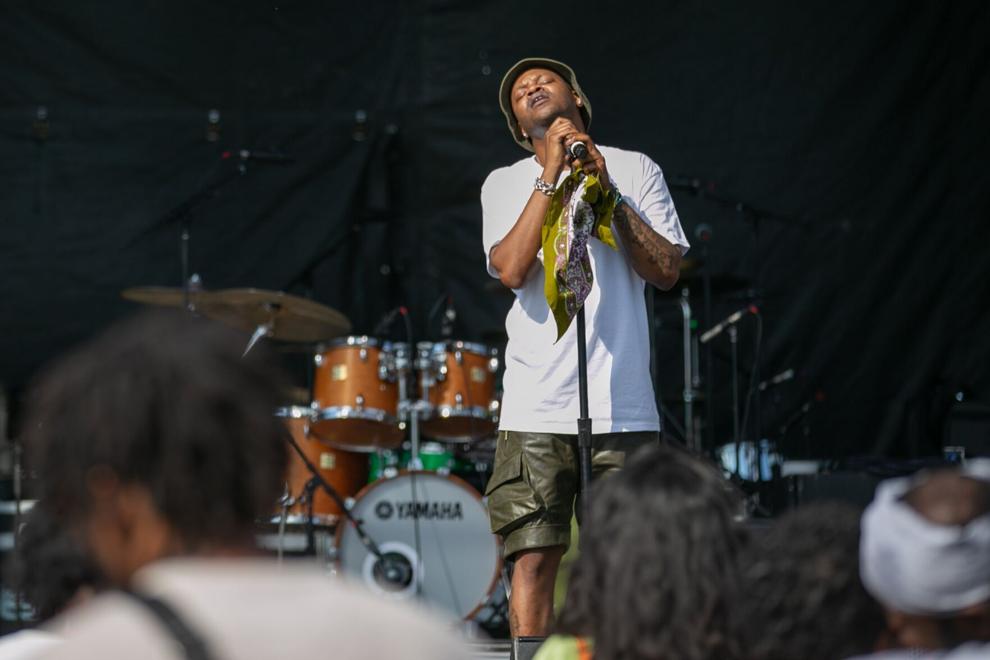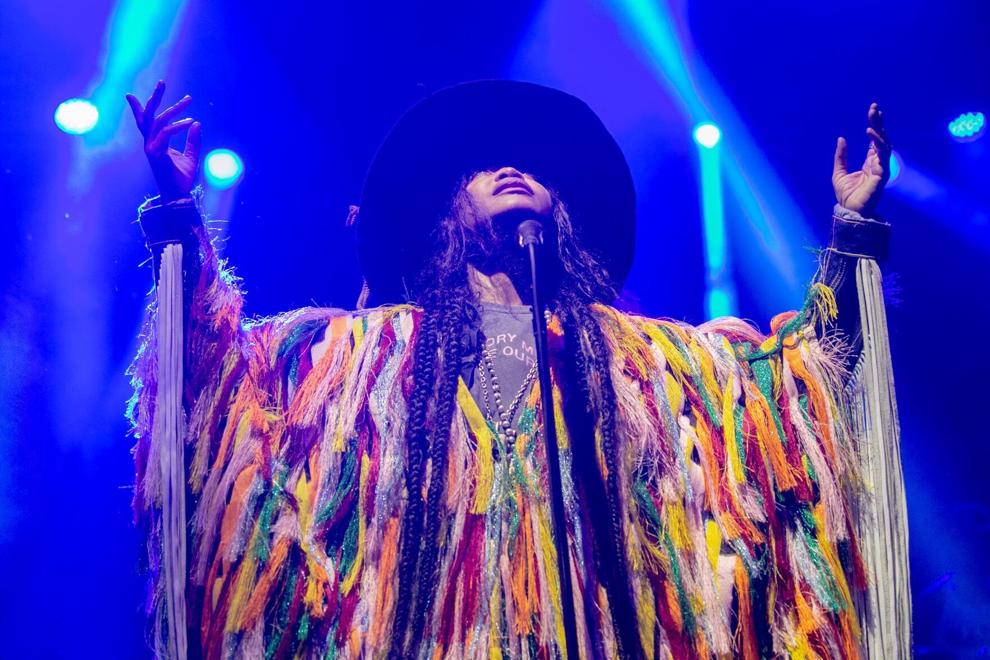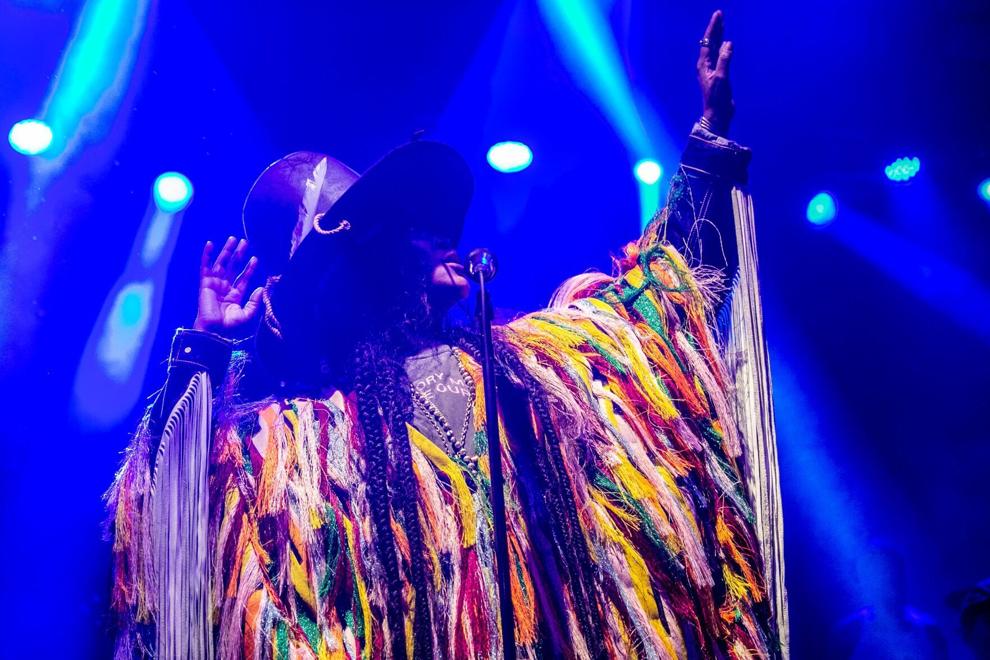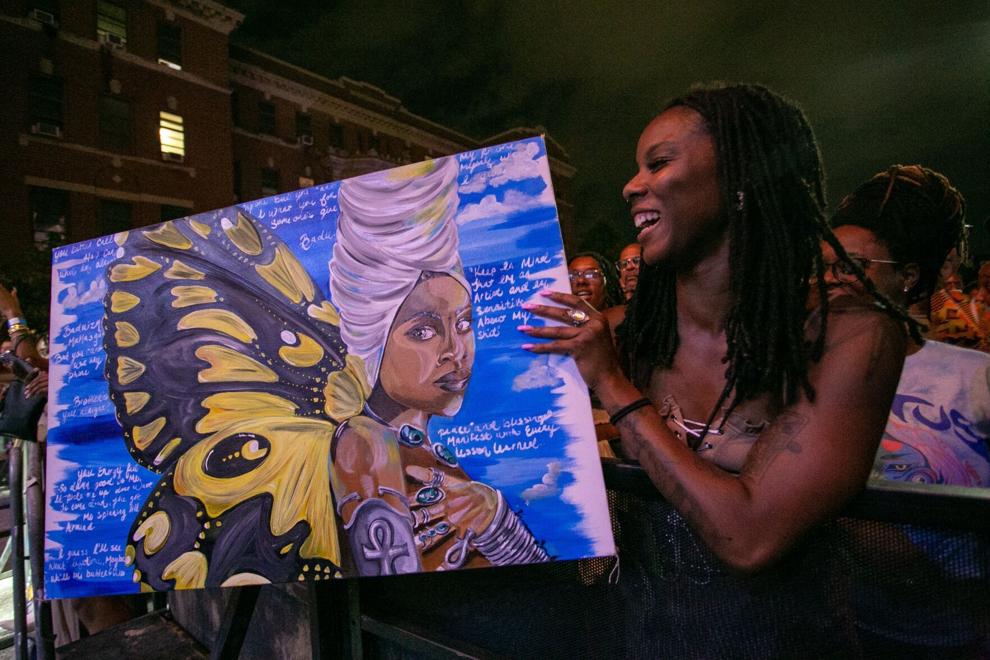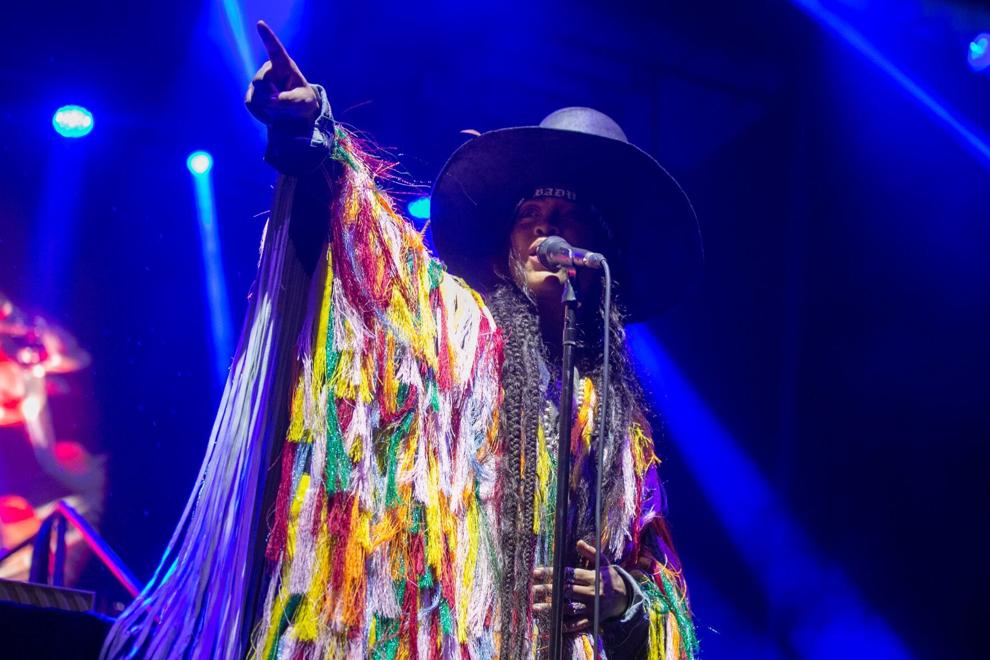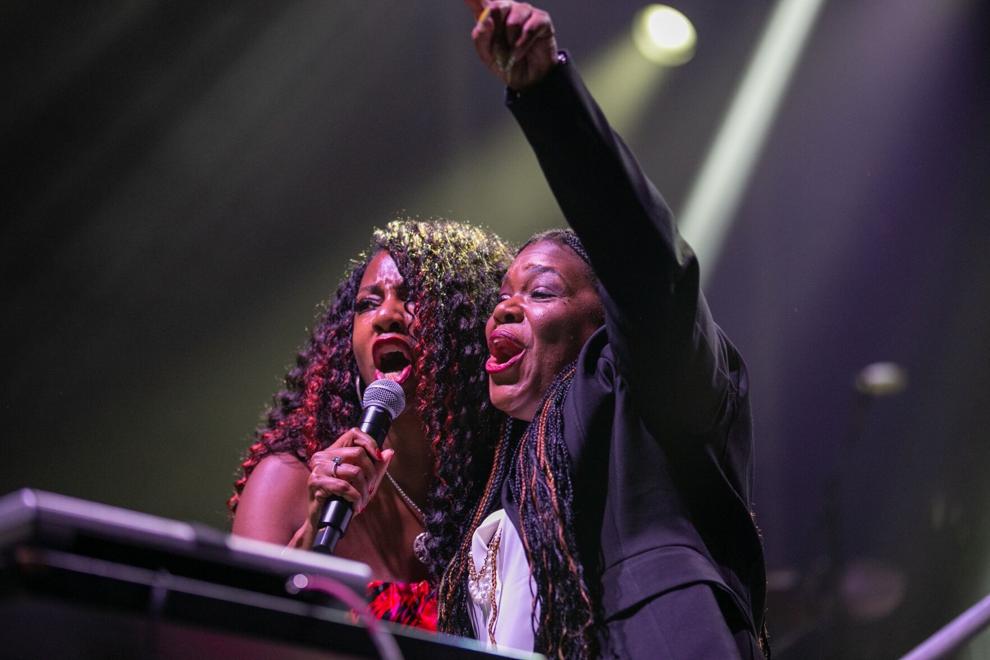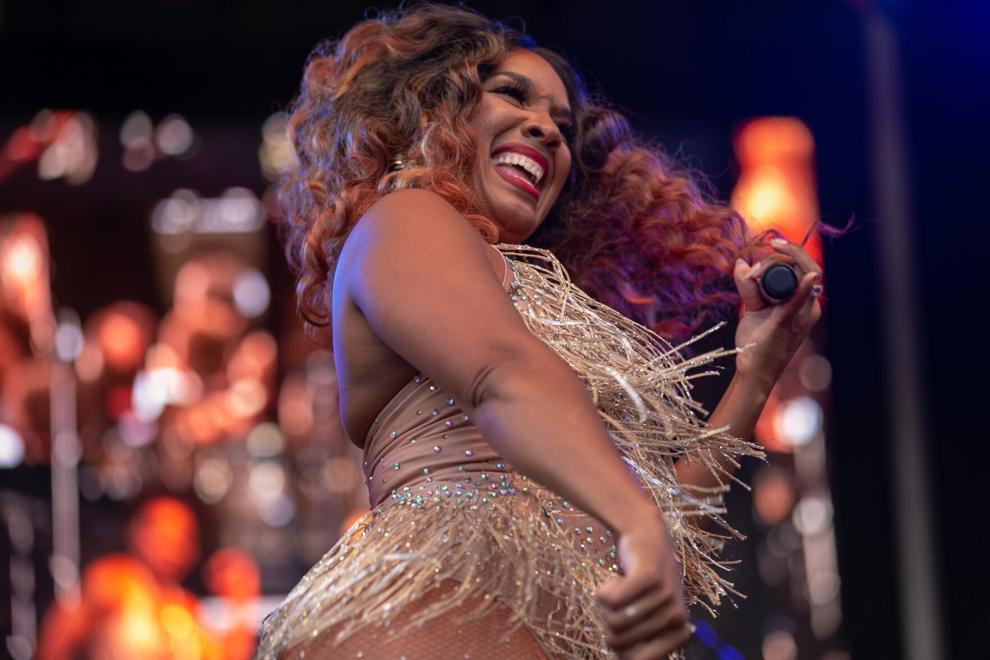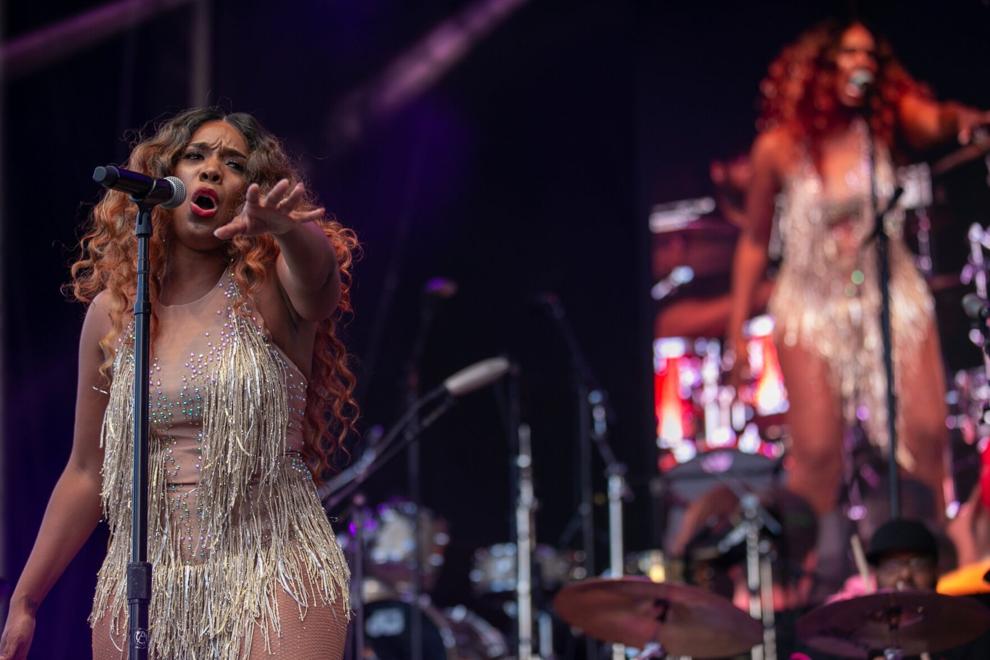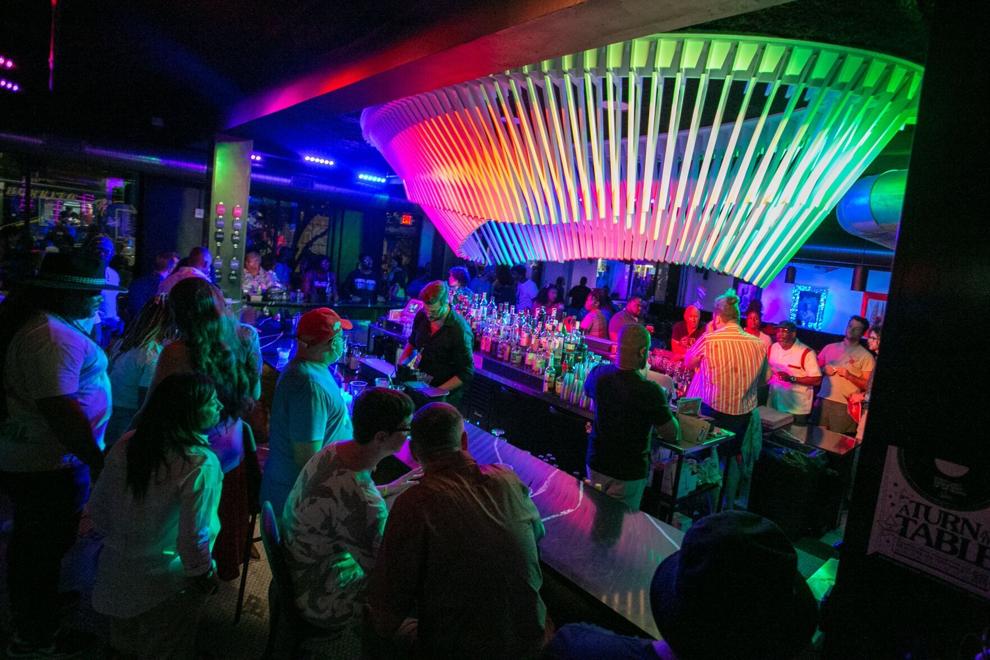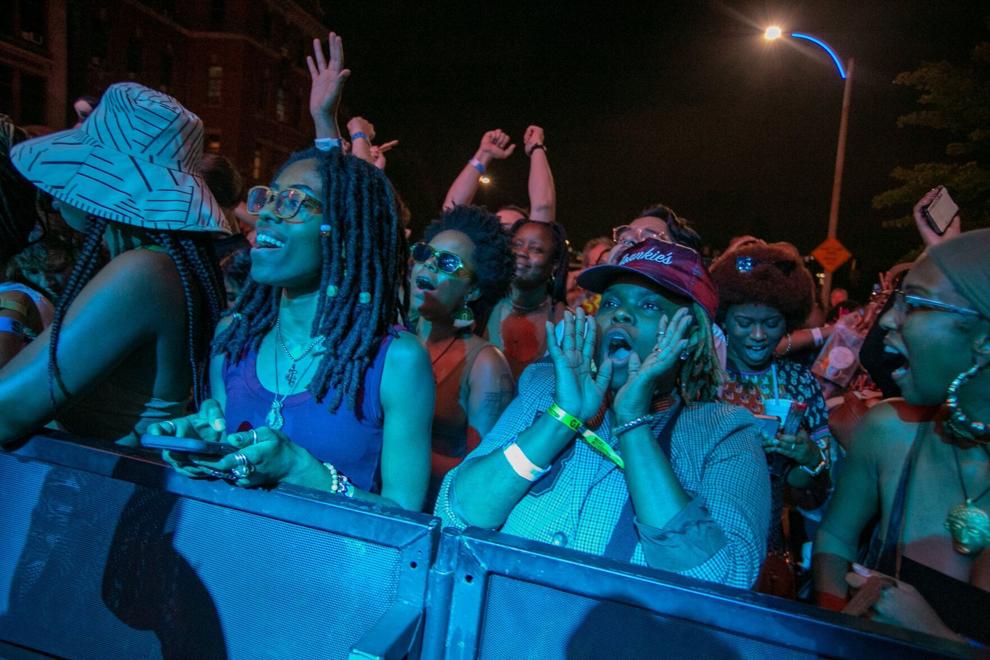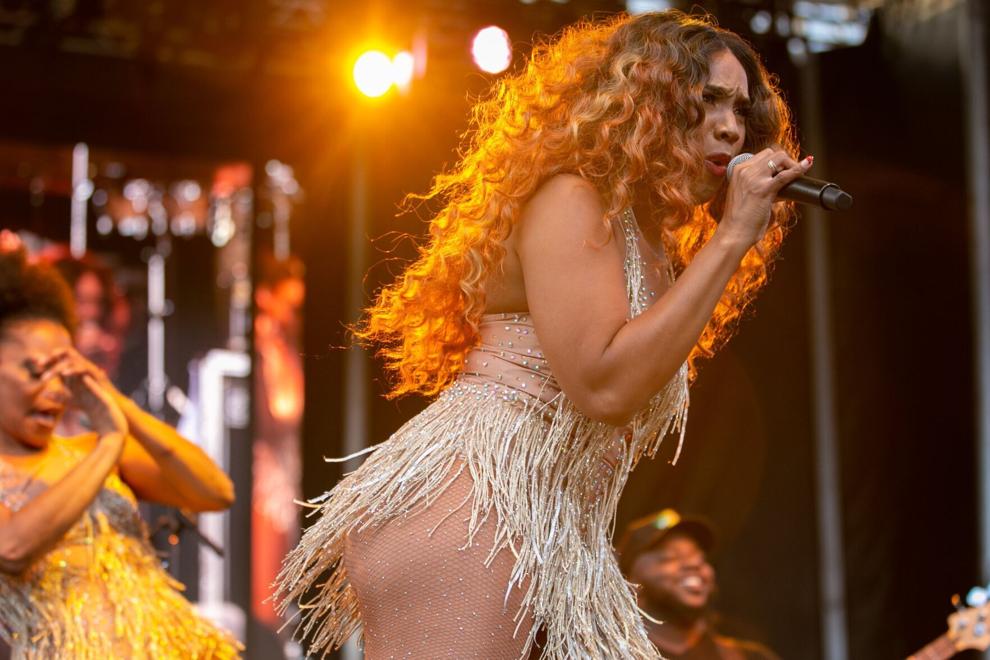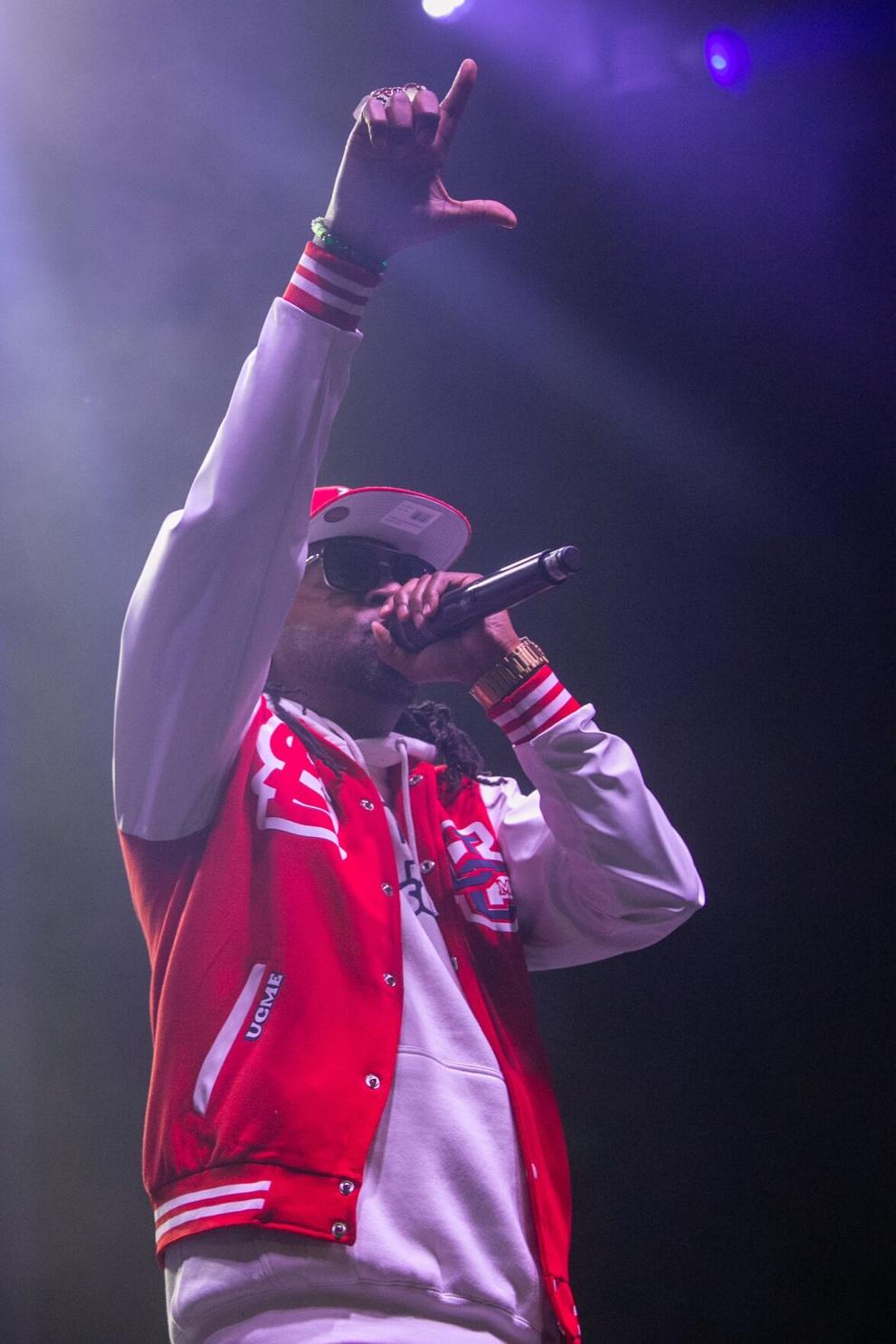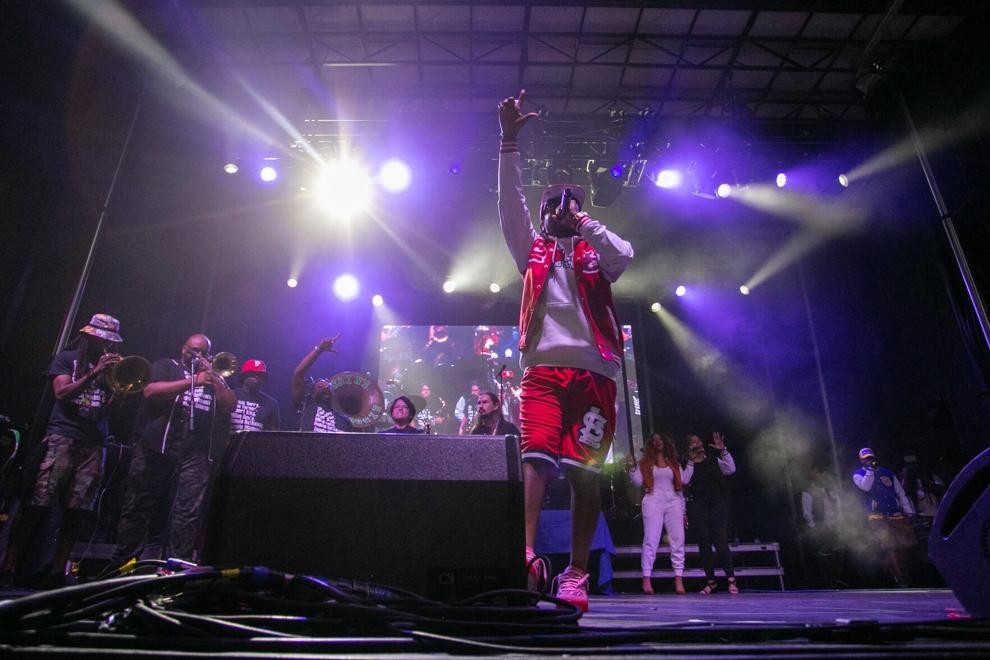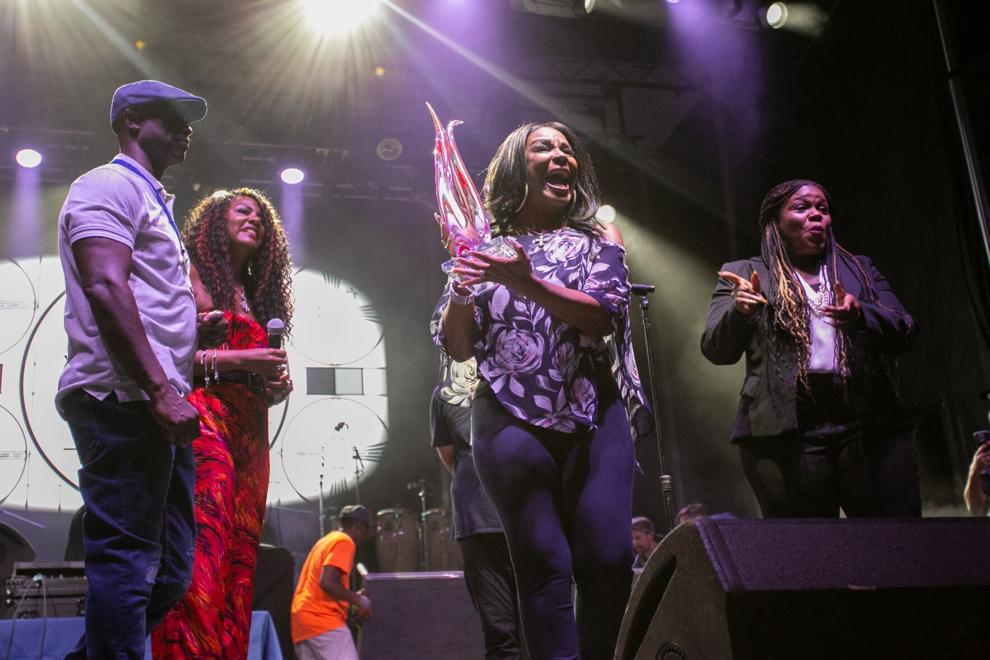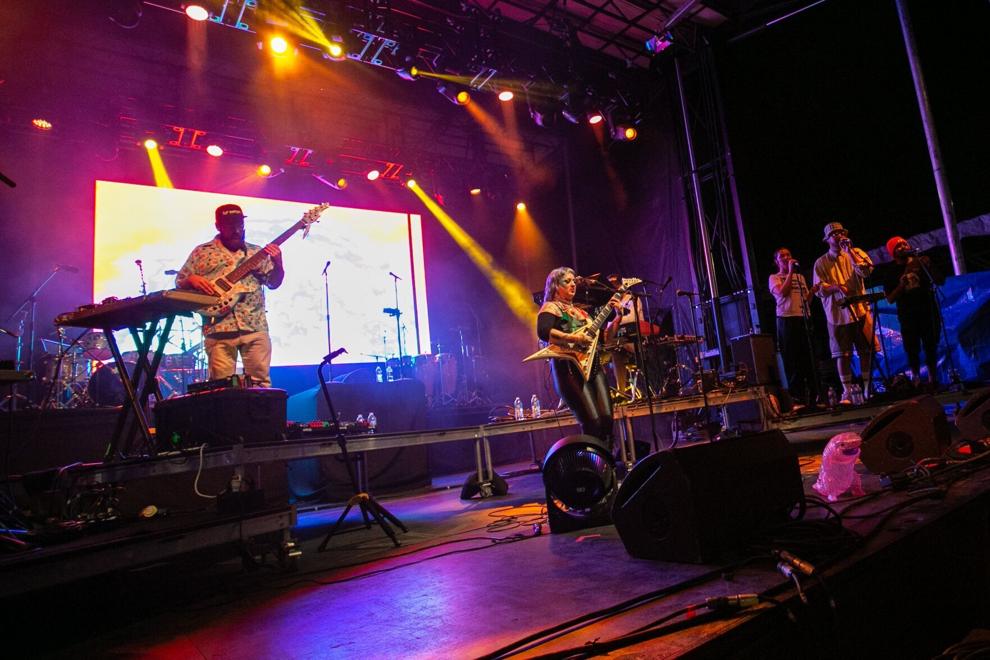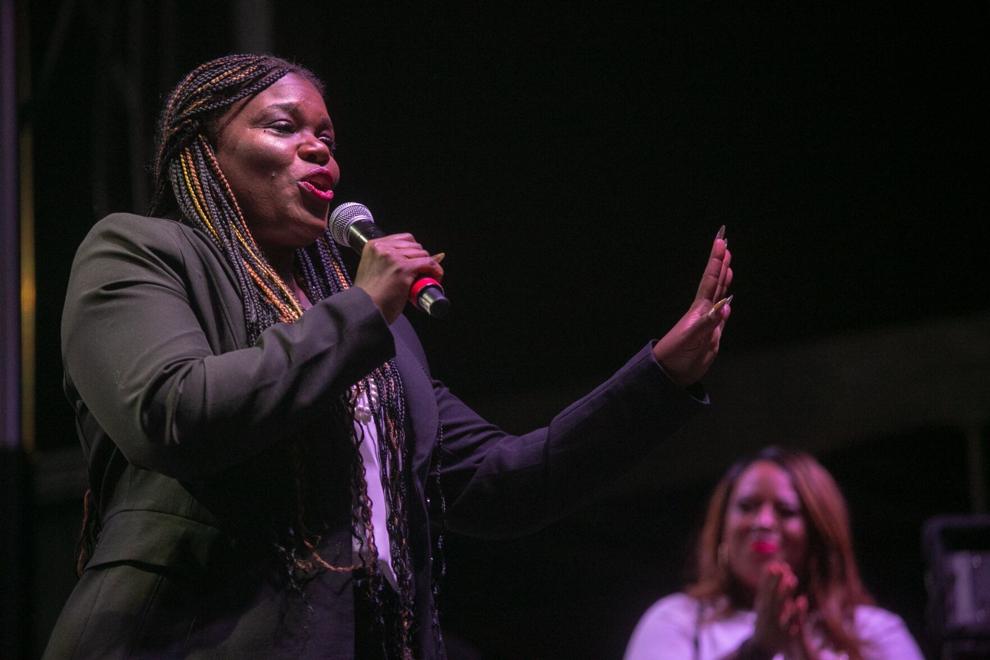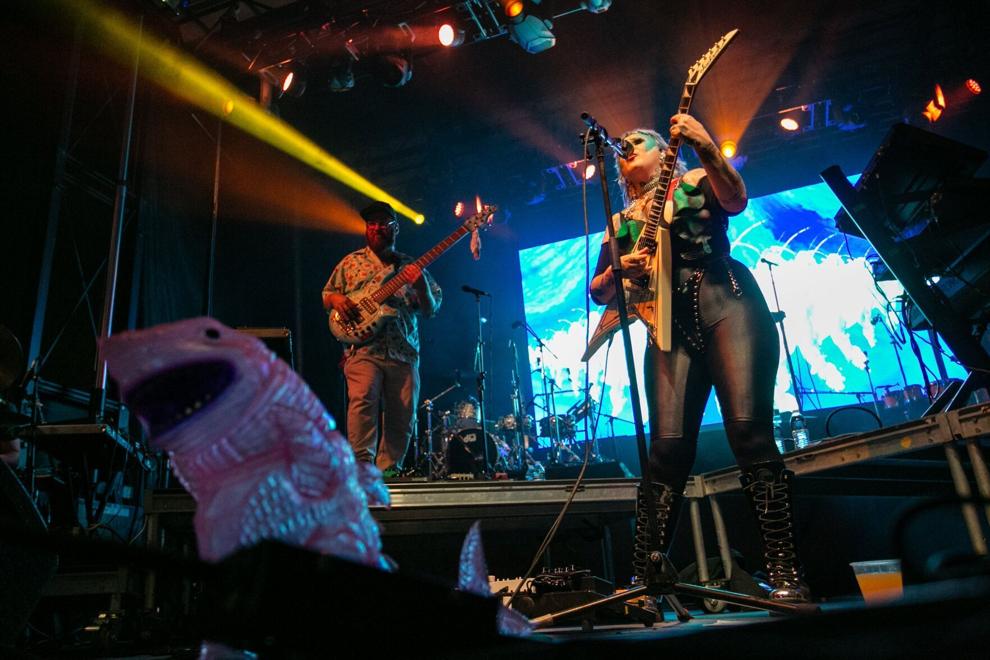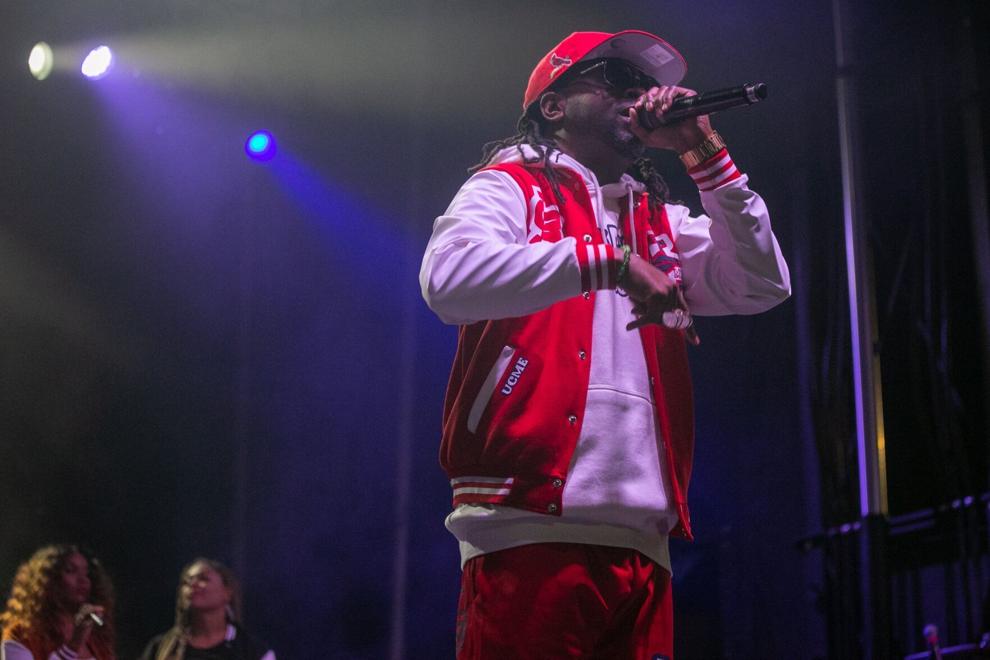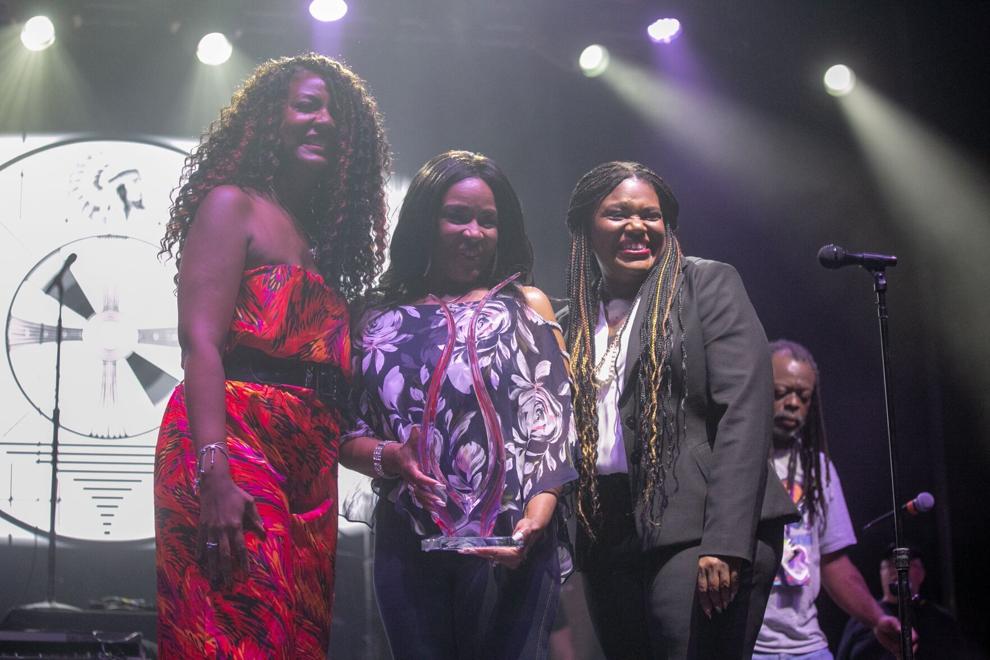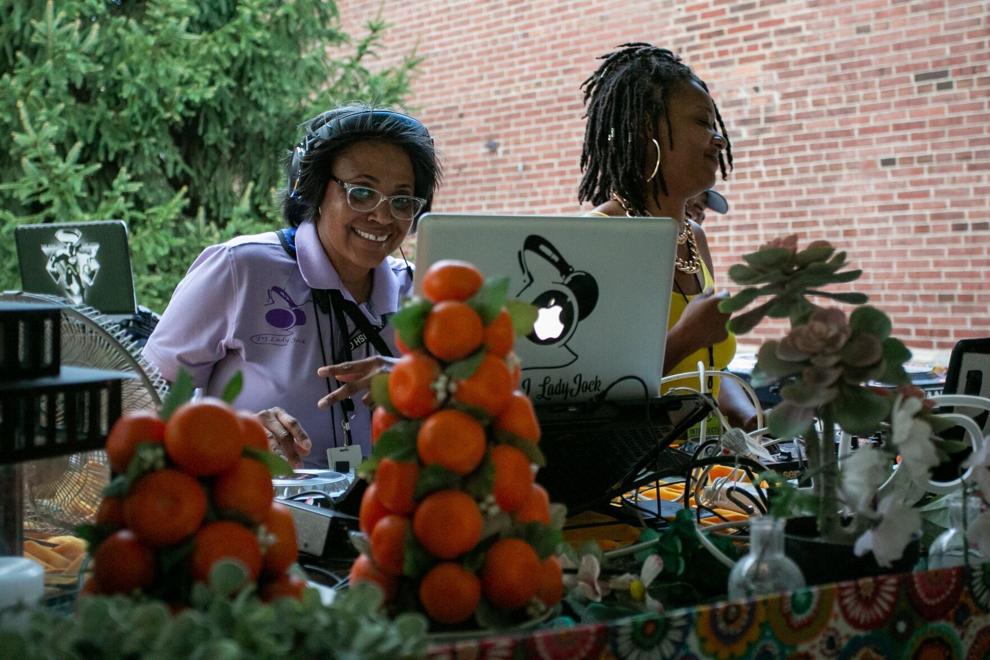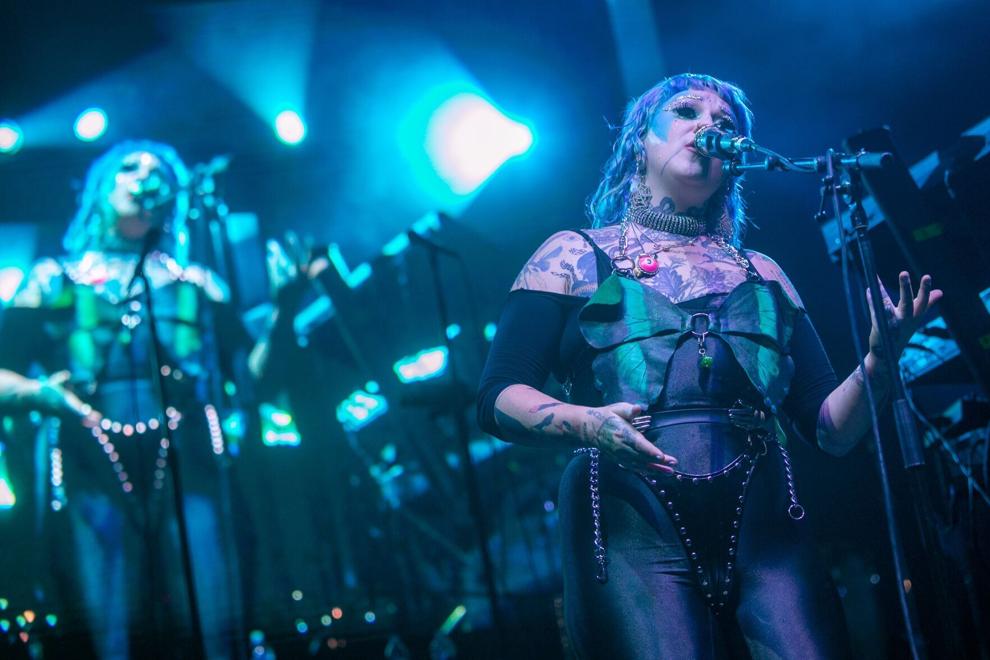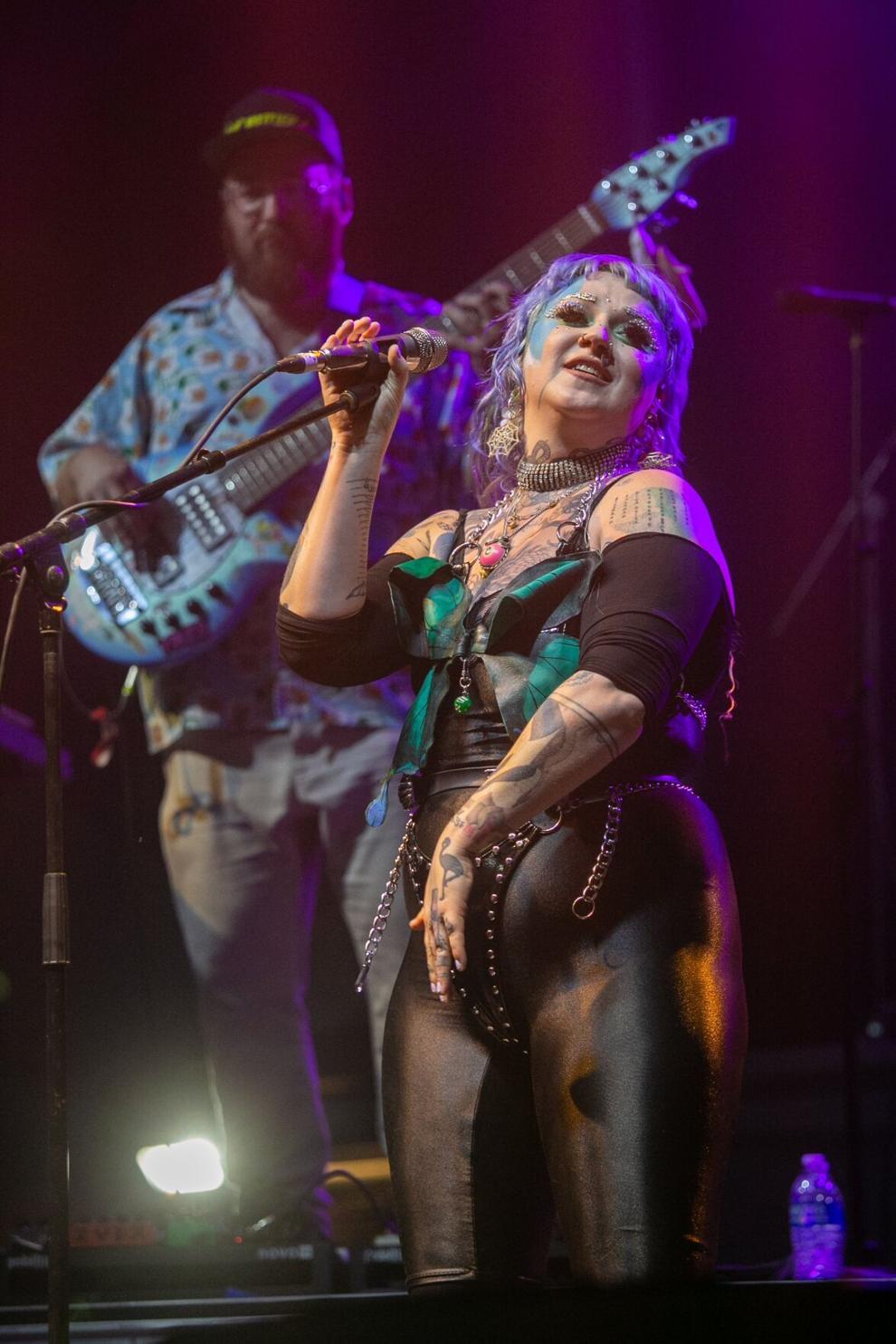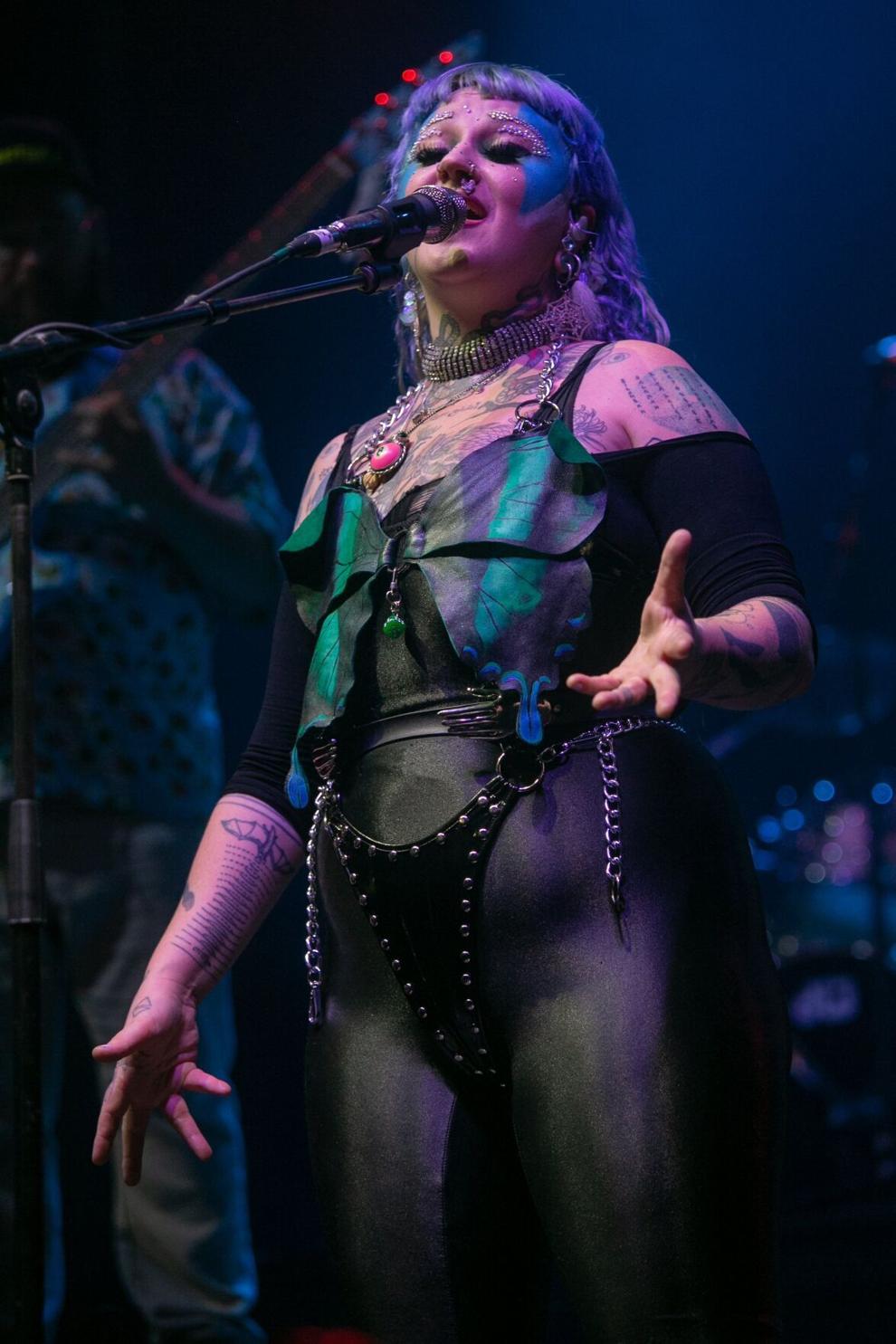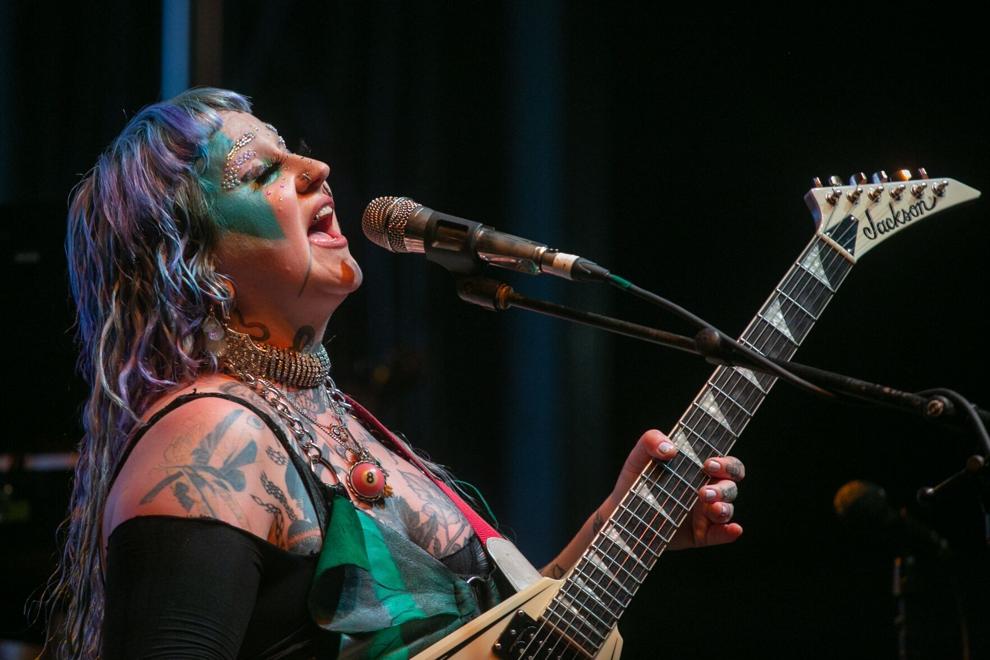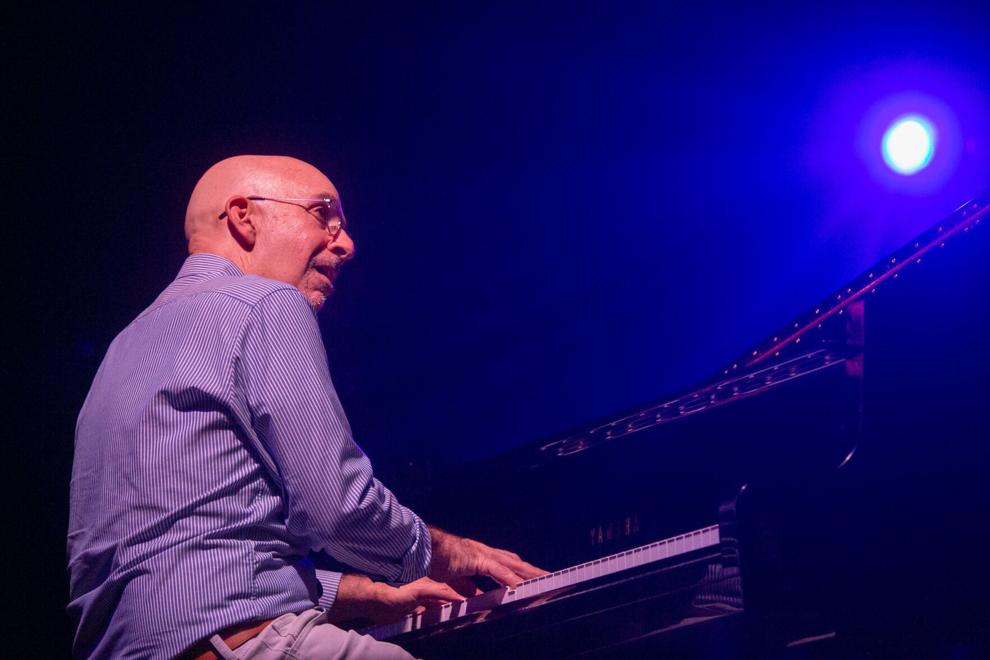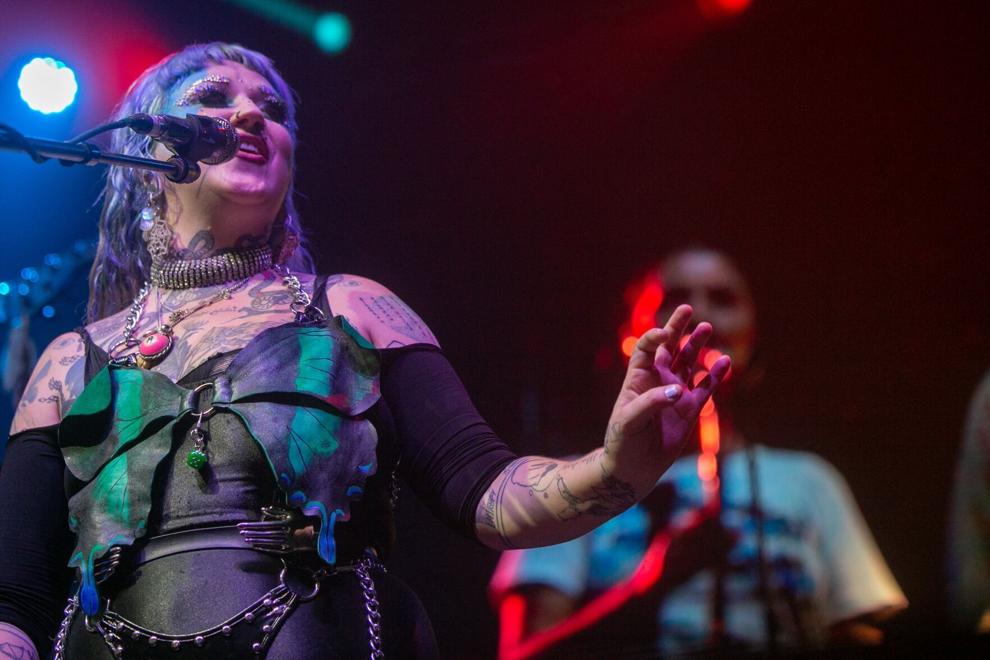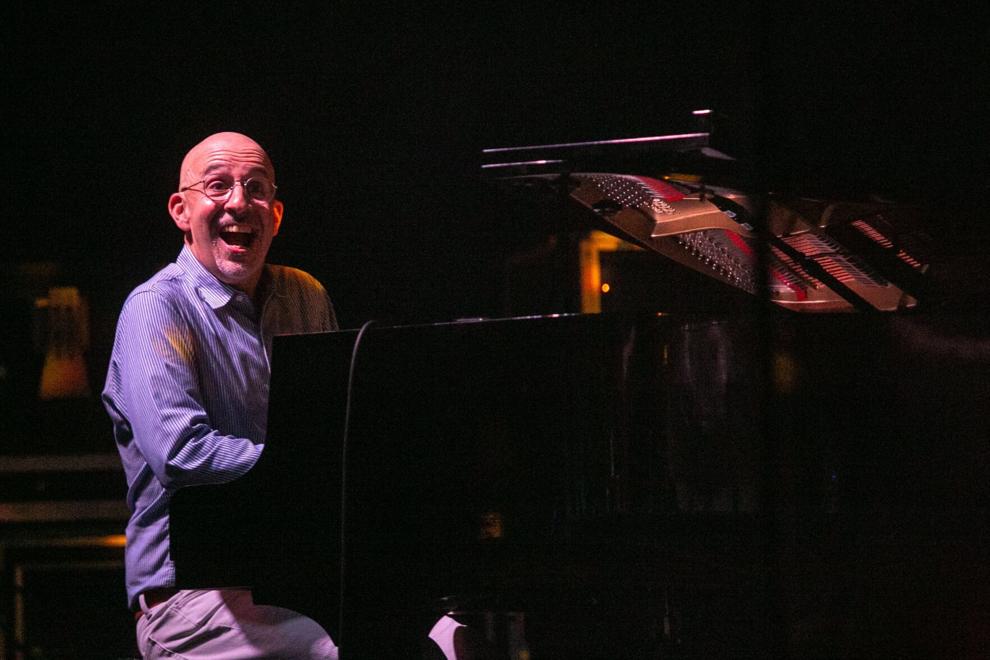 Photos: Scenes from the second day of Music at the Intersection
Day two of Music at the Intersection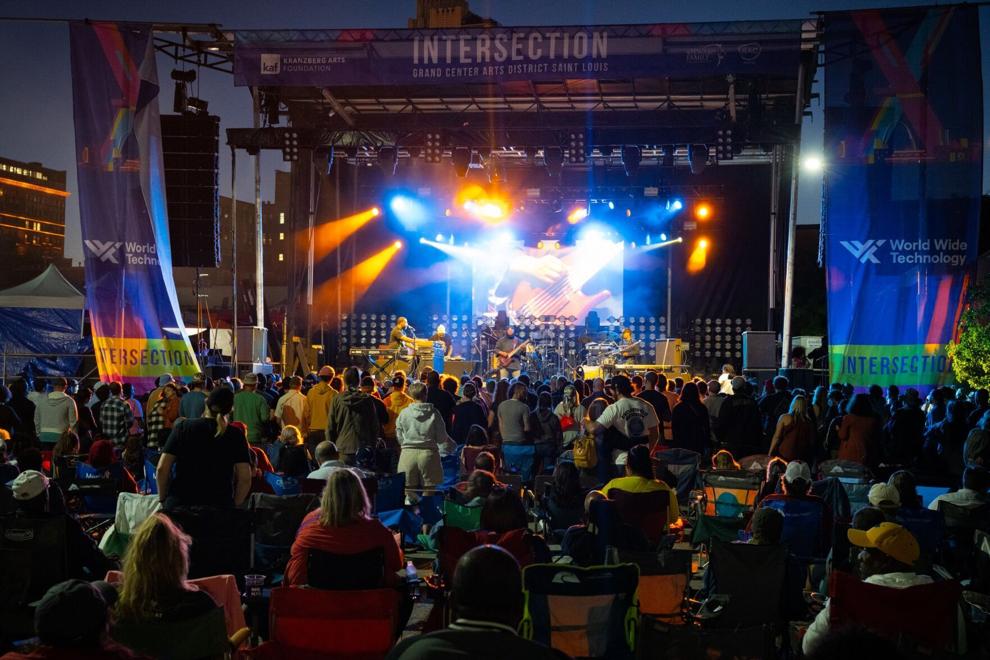 Day two of Music at the Intersection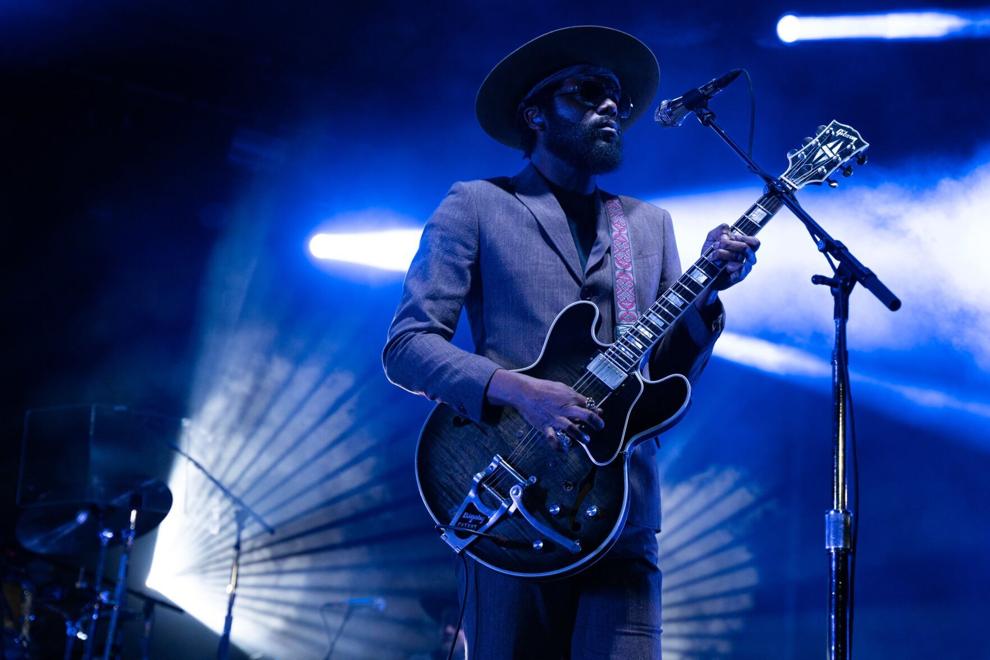 Day two of Music at the Intersection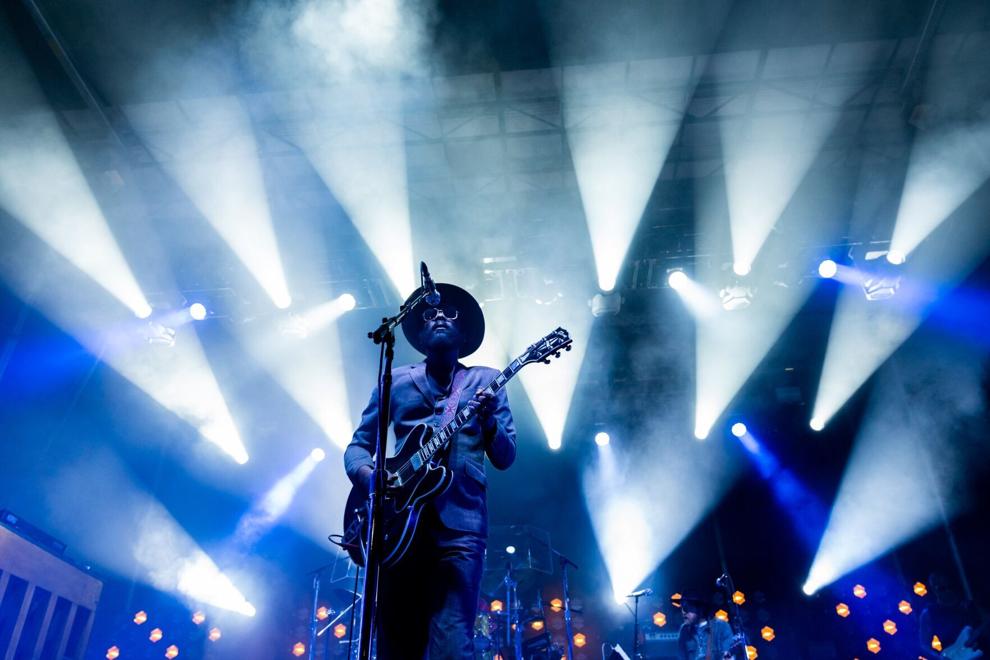 Day two of Music at the Intersection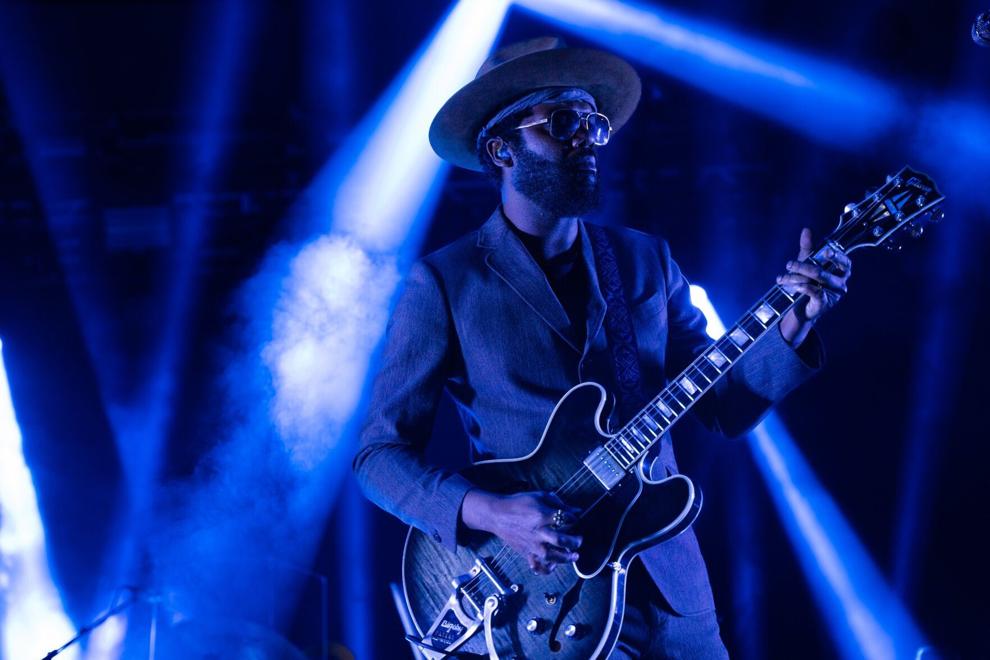 Day two of Music at the Intersection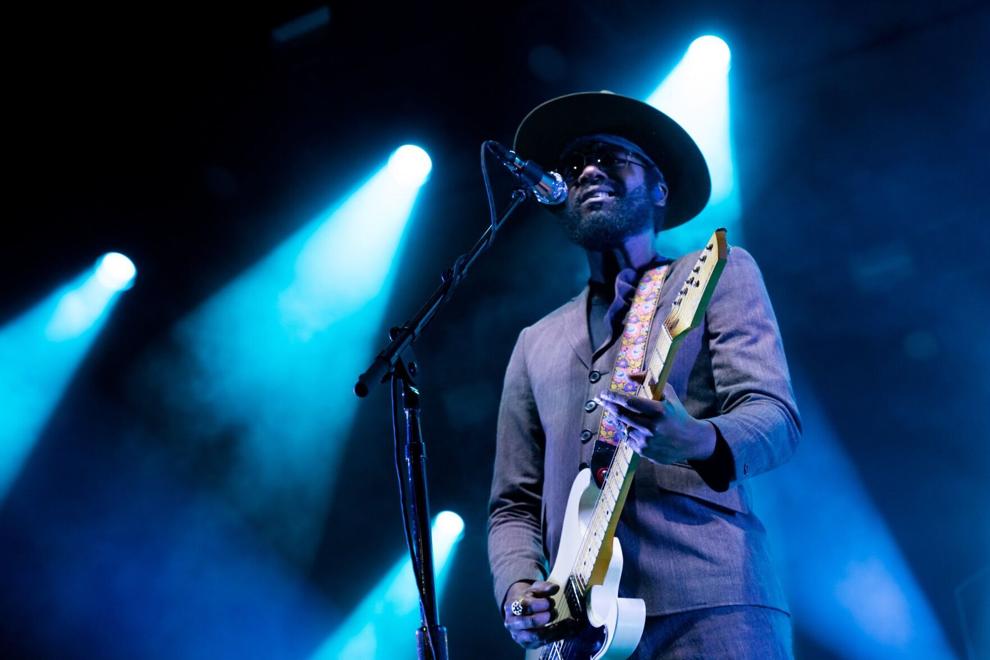 Day two of Music at the Intersection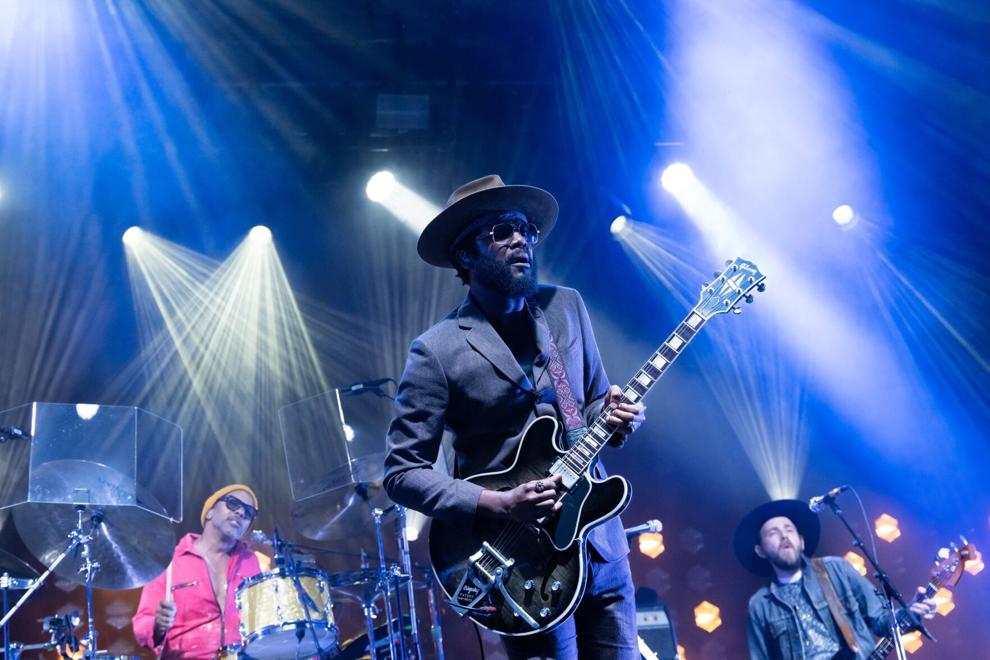 Day two of Music at the Intersection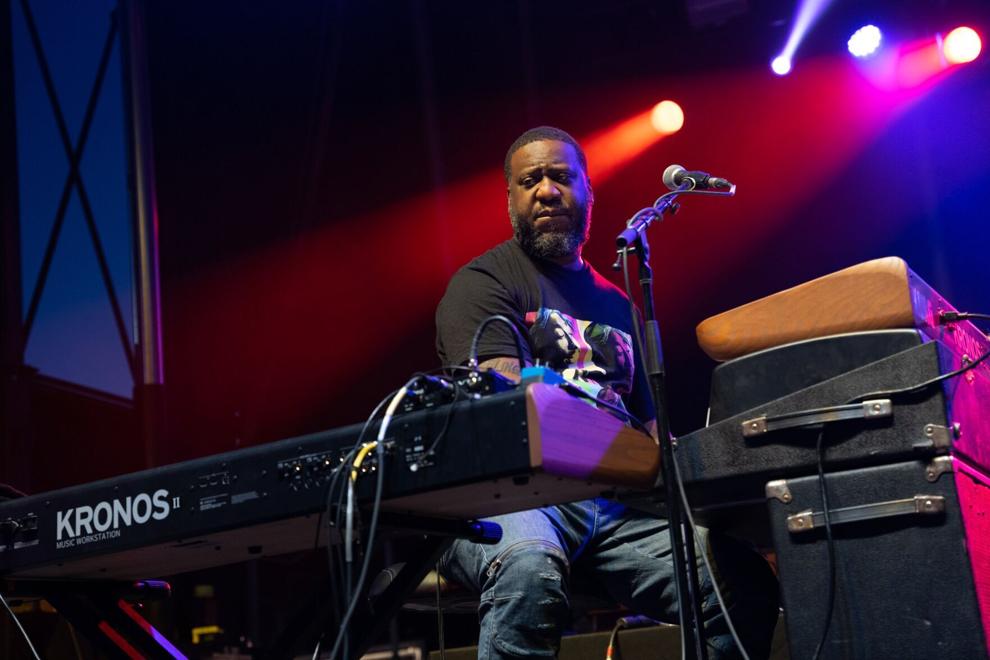 Day two of Music at the Intersection
Day two of Music at the Intersection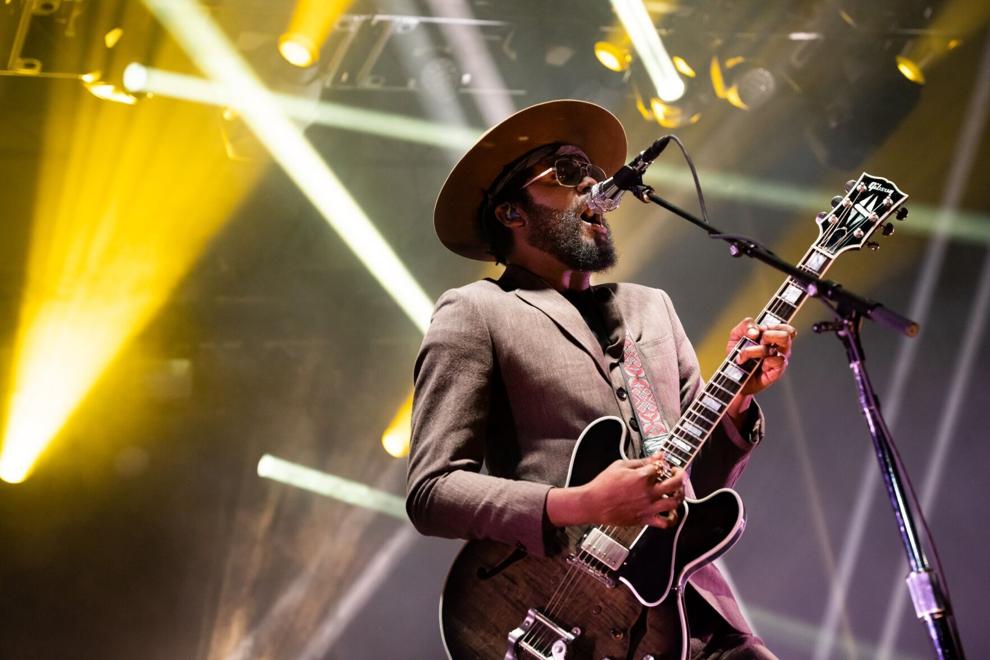 Day two of Music at the Intersection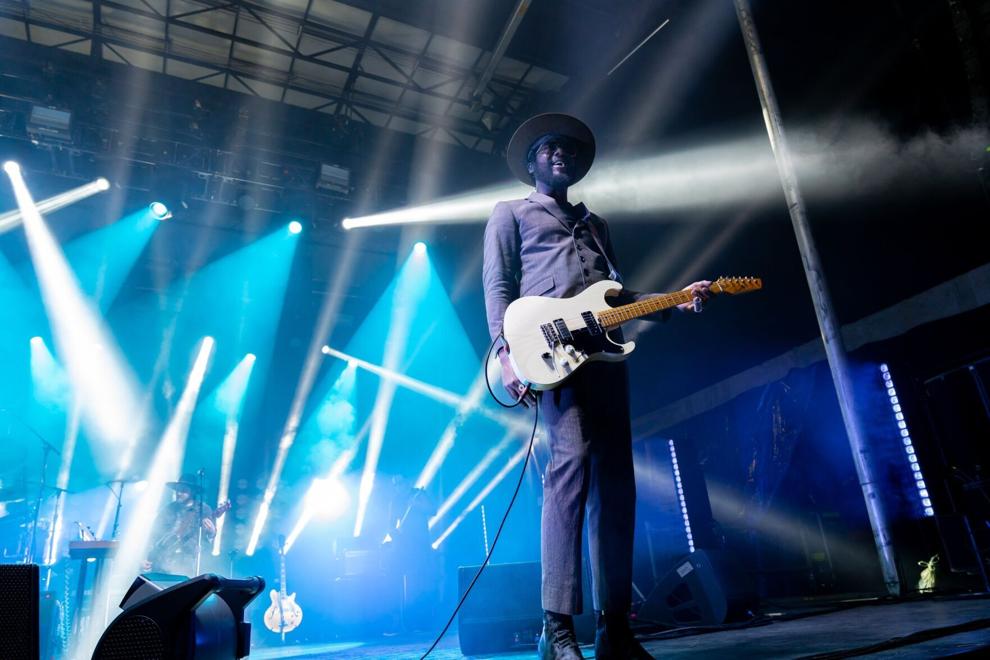 Day two of Music at the Intersection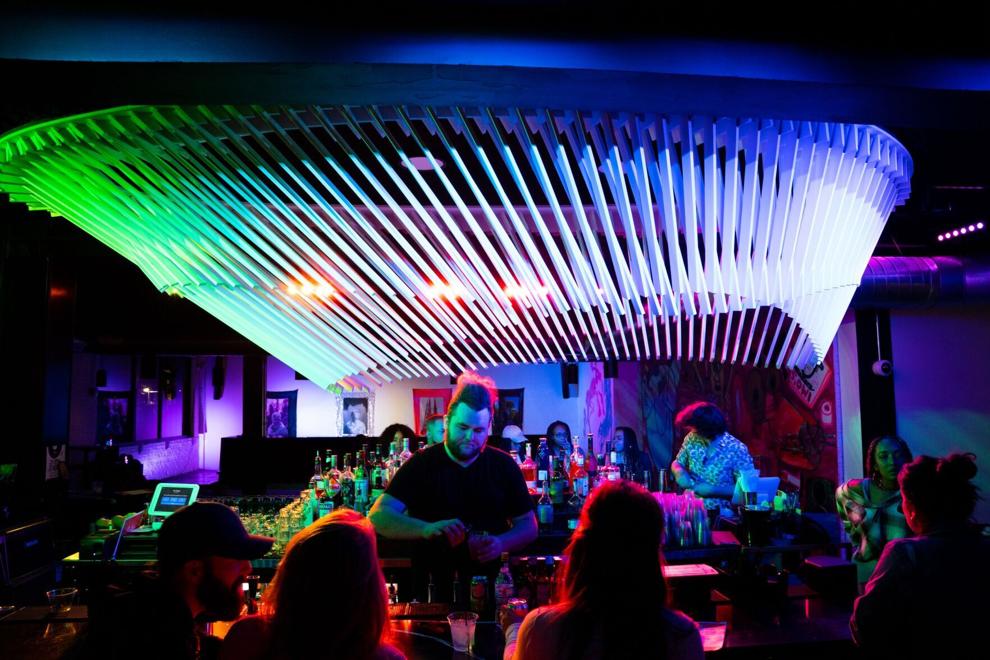 Day two of Music at the Intersection
Day two of Music at the Intersection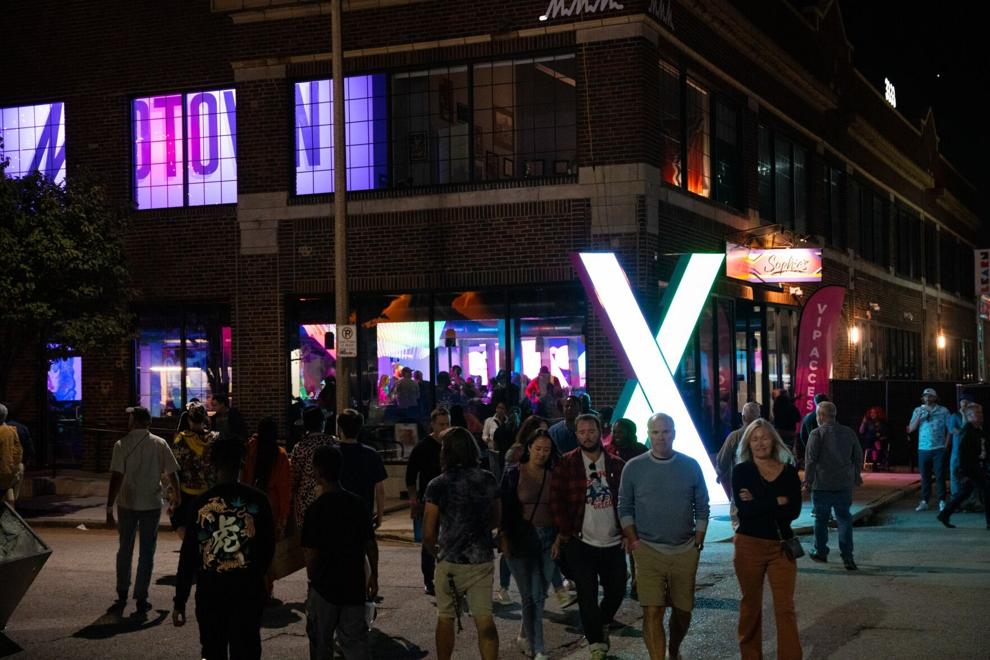 Day two of Music at the Intersection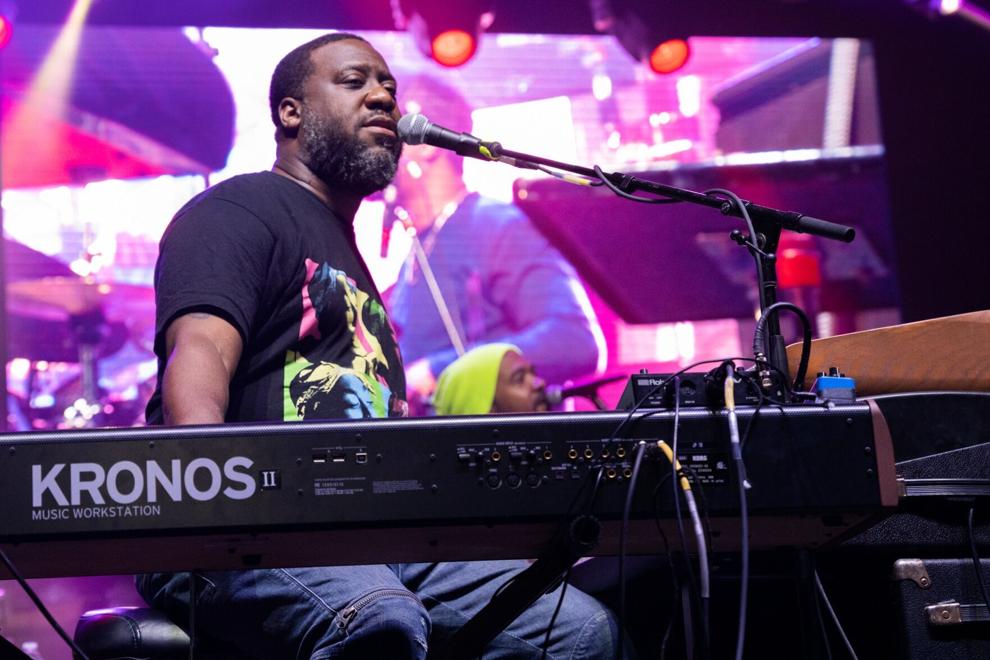 Day two of Music at the Intersection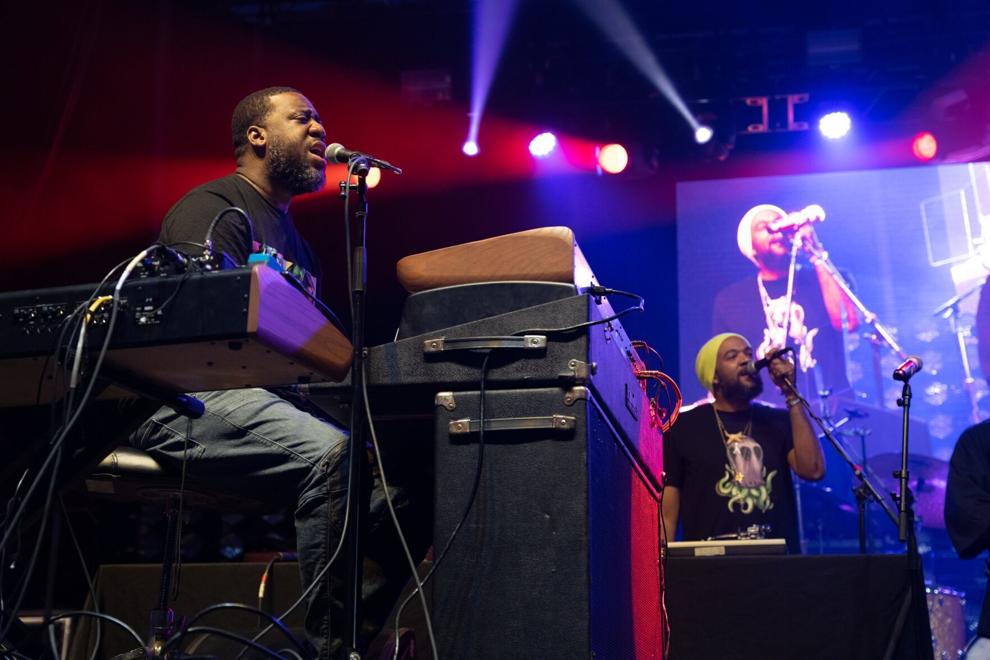 Day two of Music at the Intersection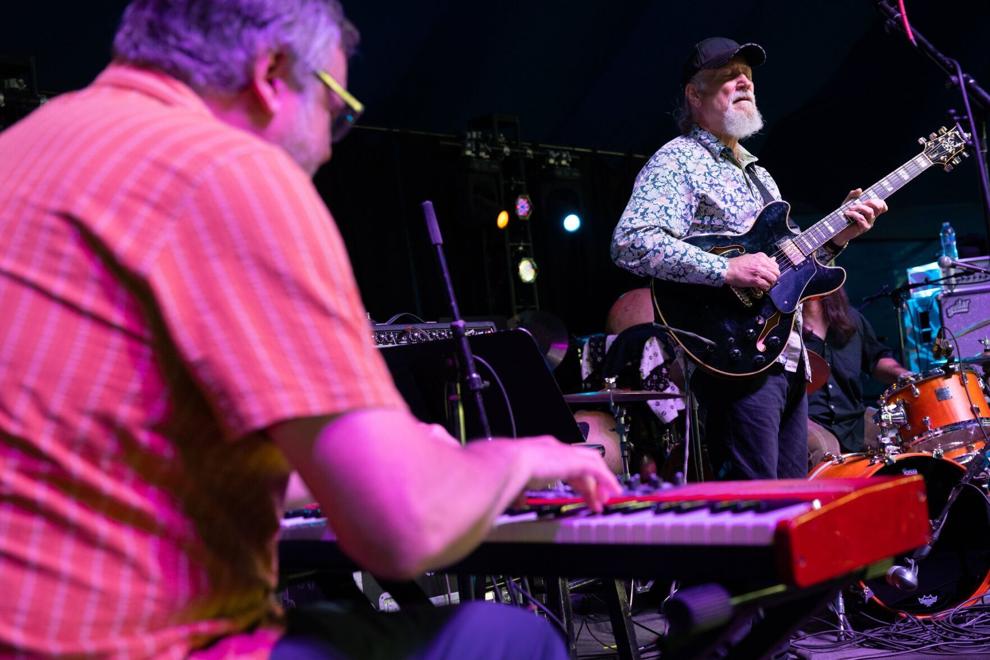 Day two of Music at the Intersection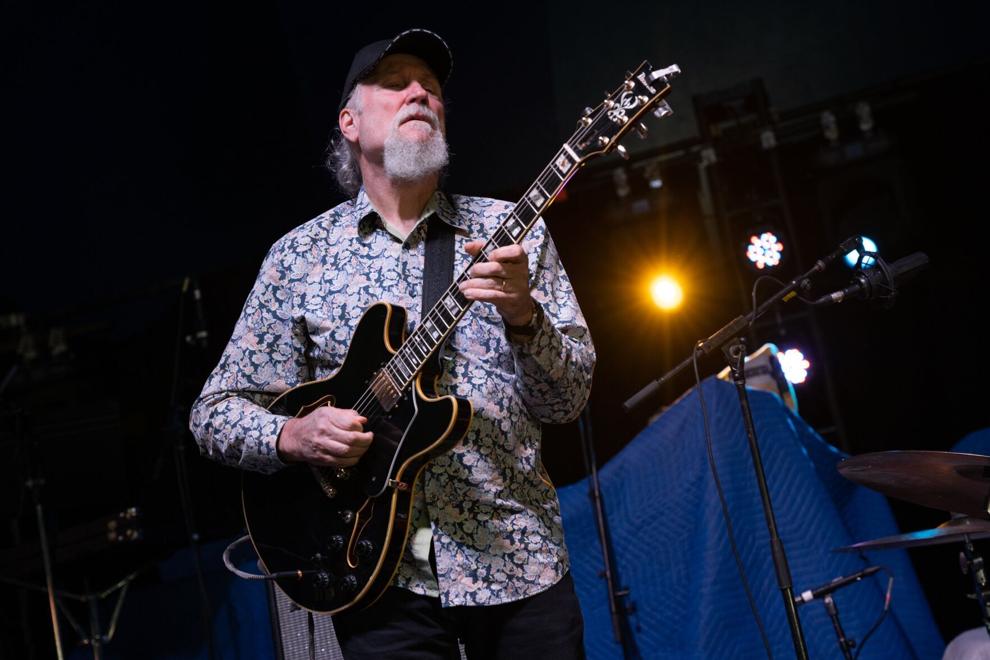 Day two of Music at the Intersection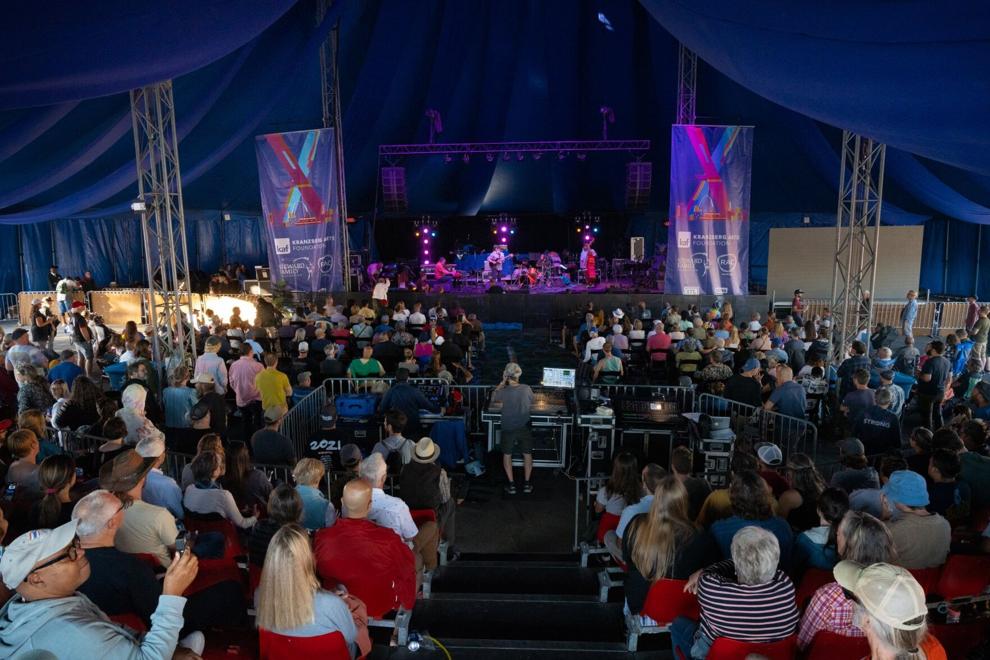 Day two of Music at the Intersection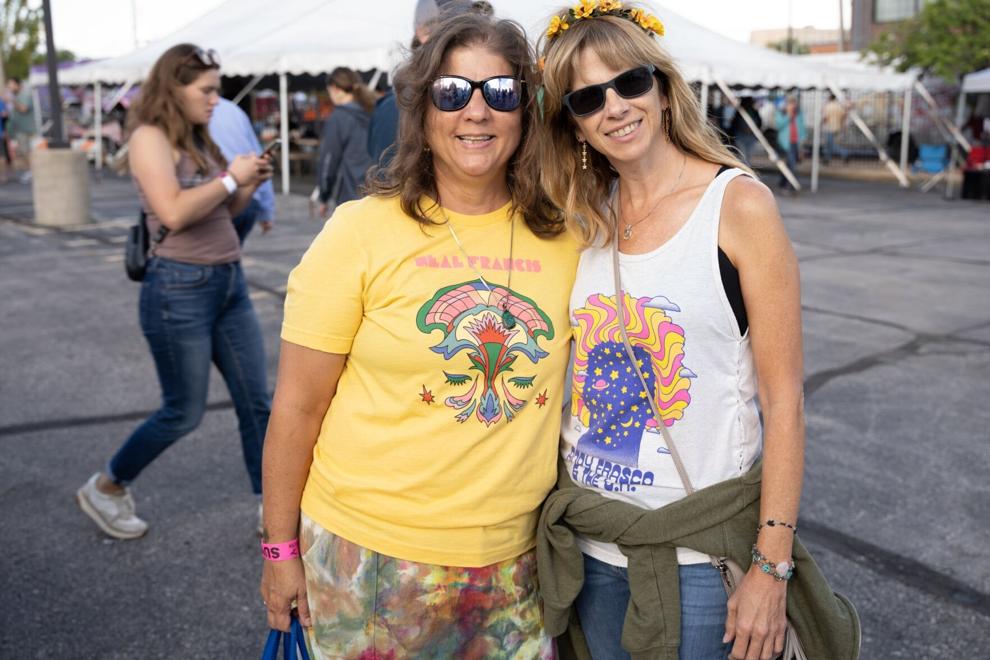 Day two of Music at the Intersection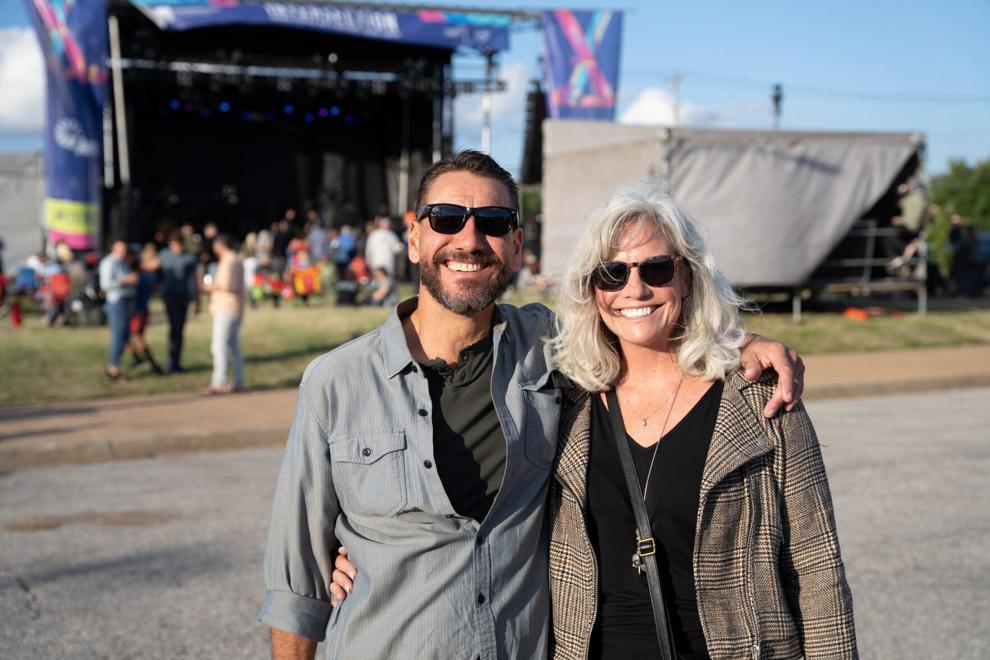 Day two of Music at the Intersection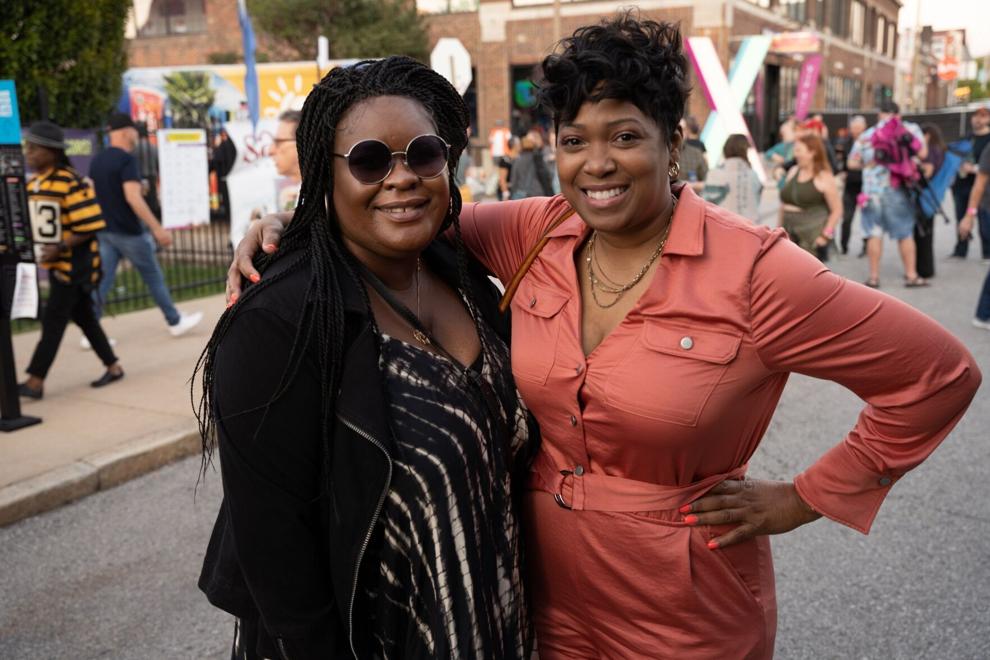 Day two of Music at the Intersection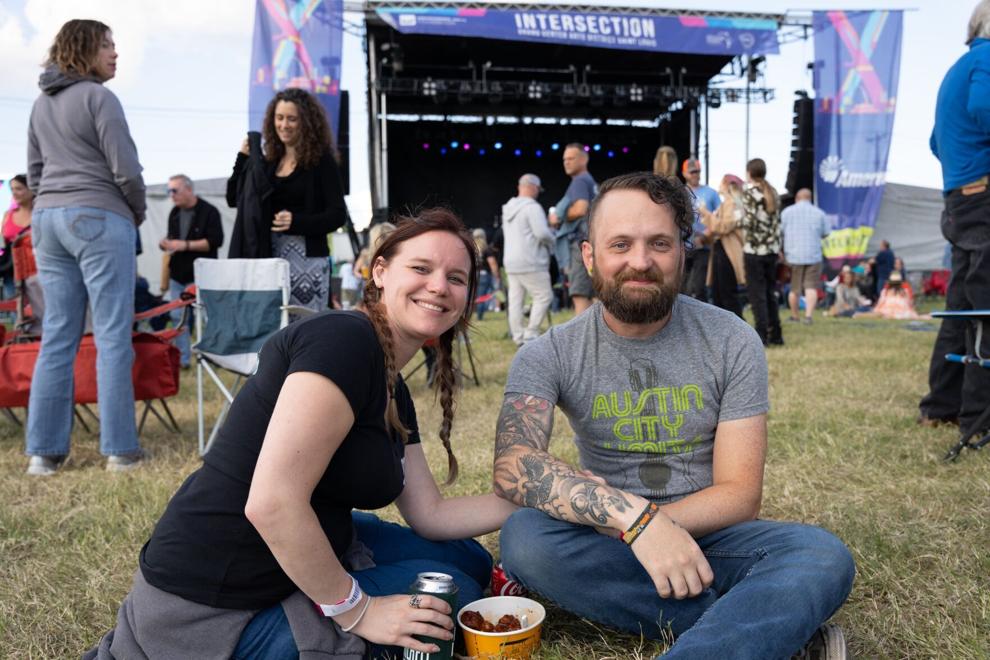 Day two of Music at the Intersection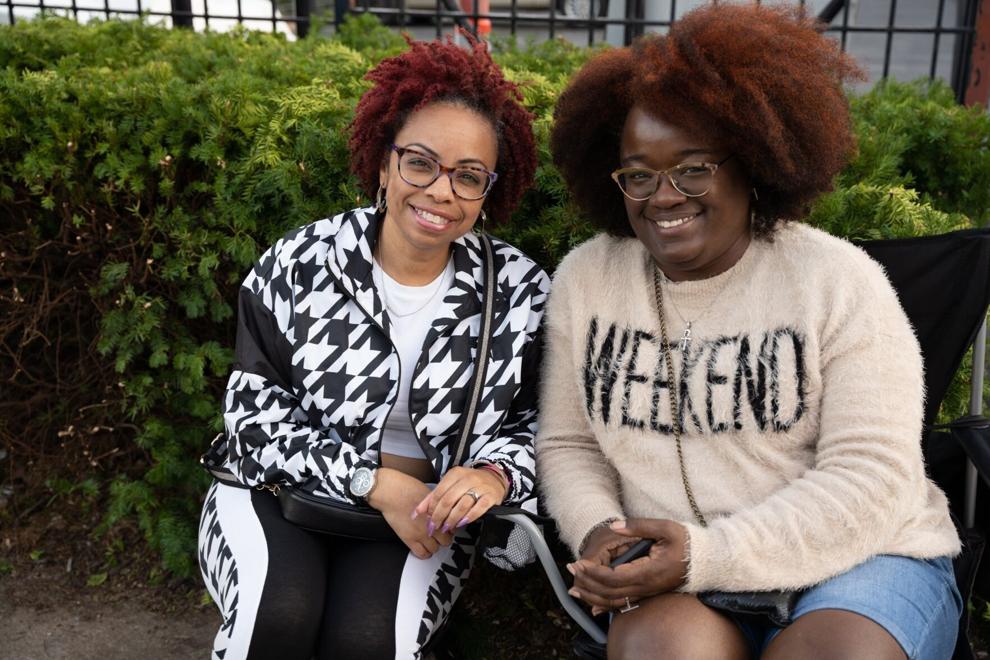 Day two of Music at the Intersection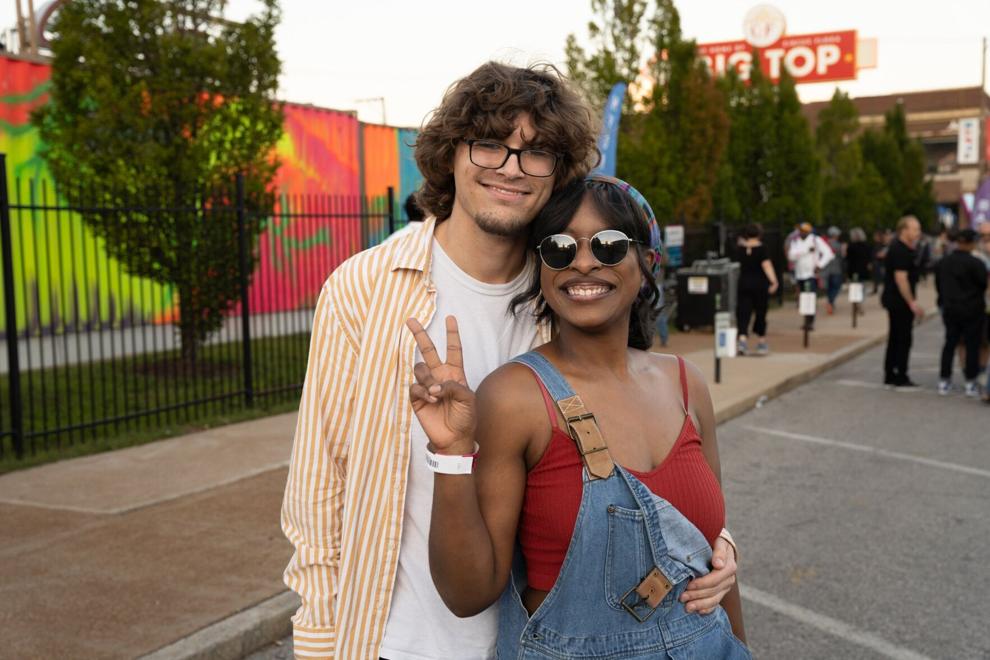 Day two of Music at the Intersection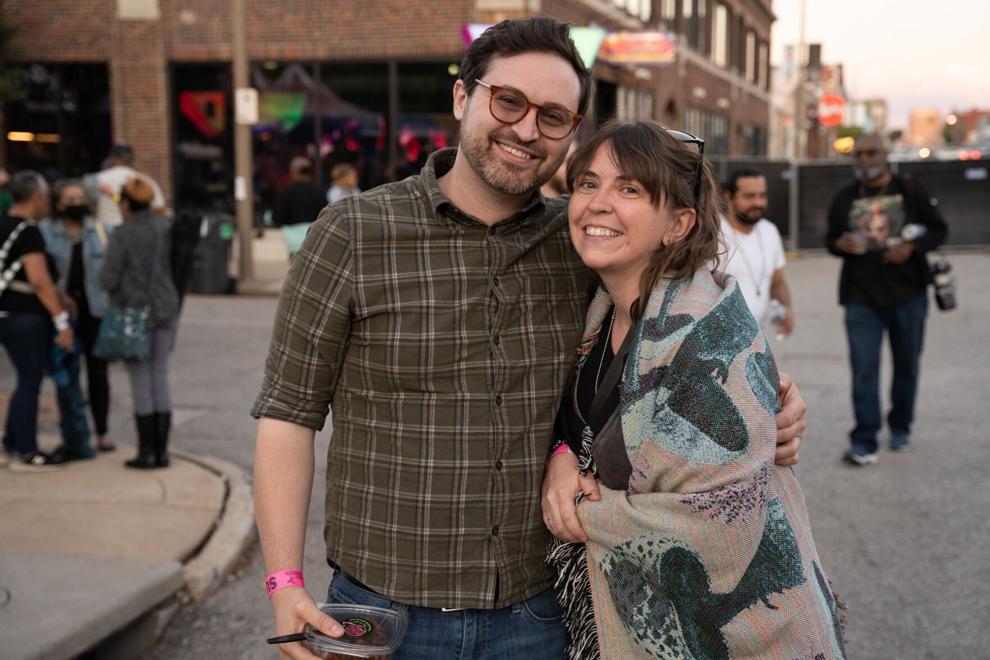 Day two of Music at the Intersection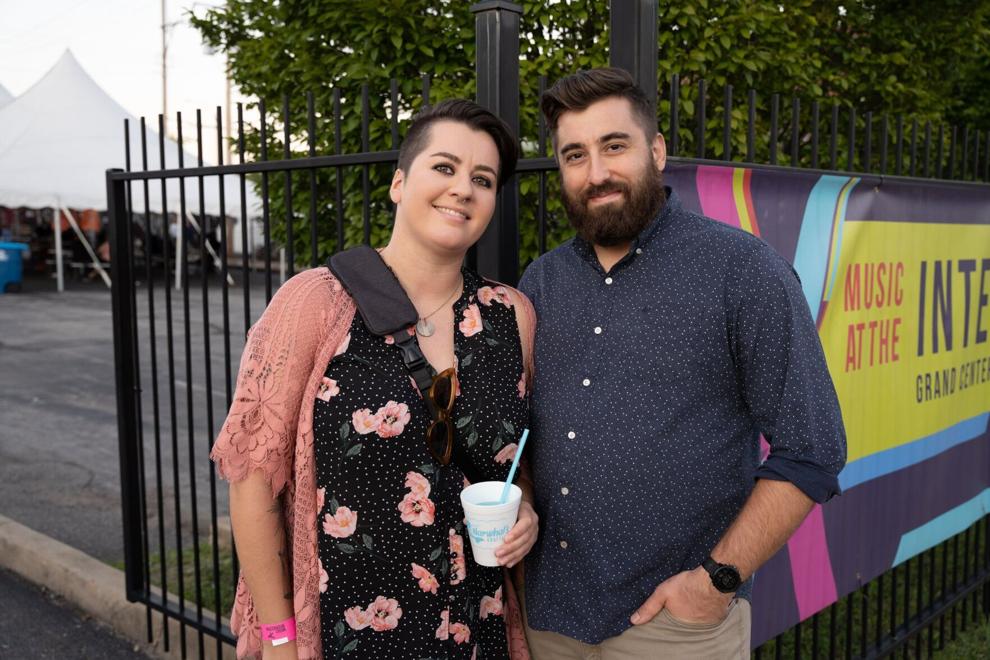 Day two of Music at the Intersection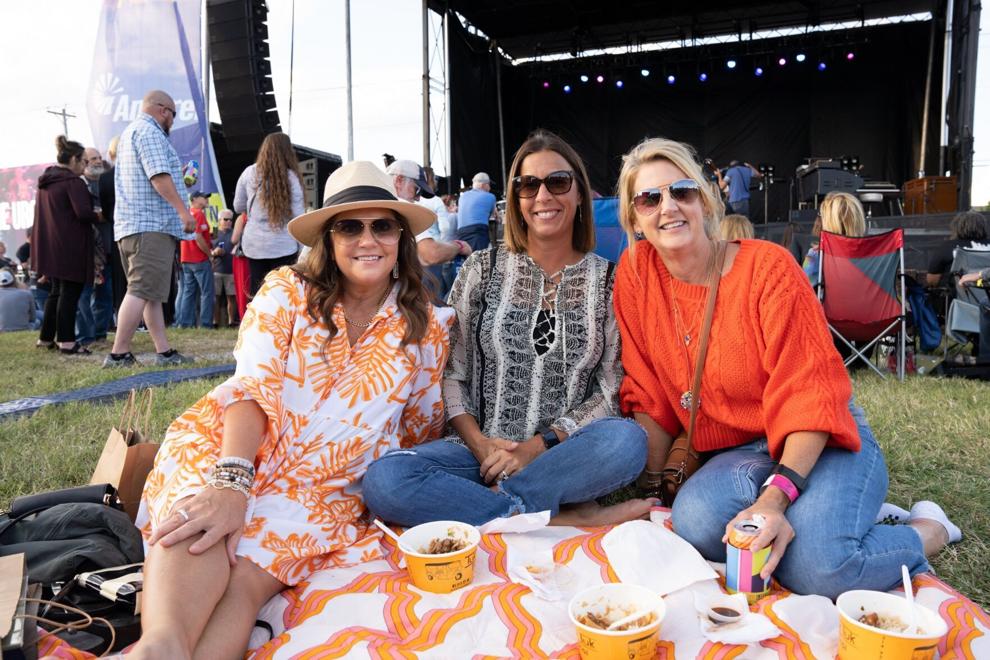 Day two of Music at the Intersection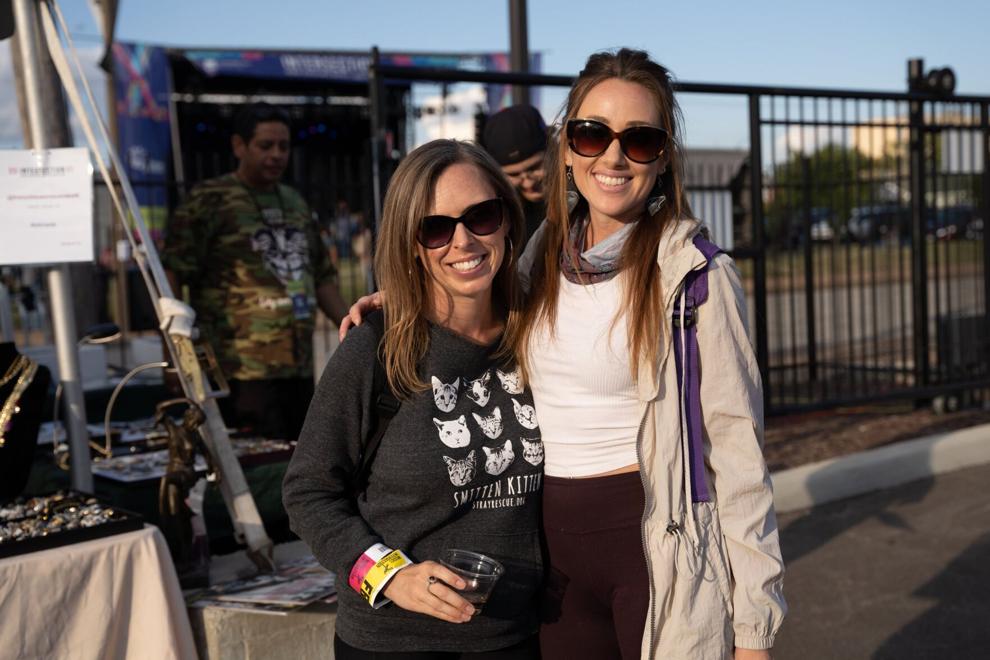 Day two of Music at the Intersection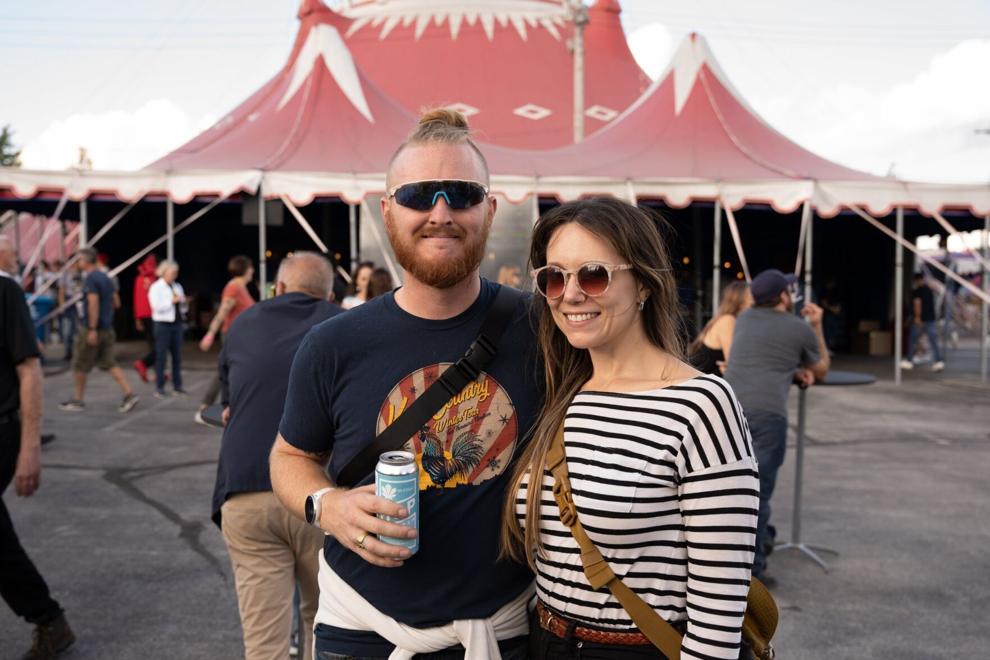 Day two of Music at the Intersection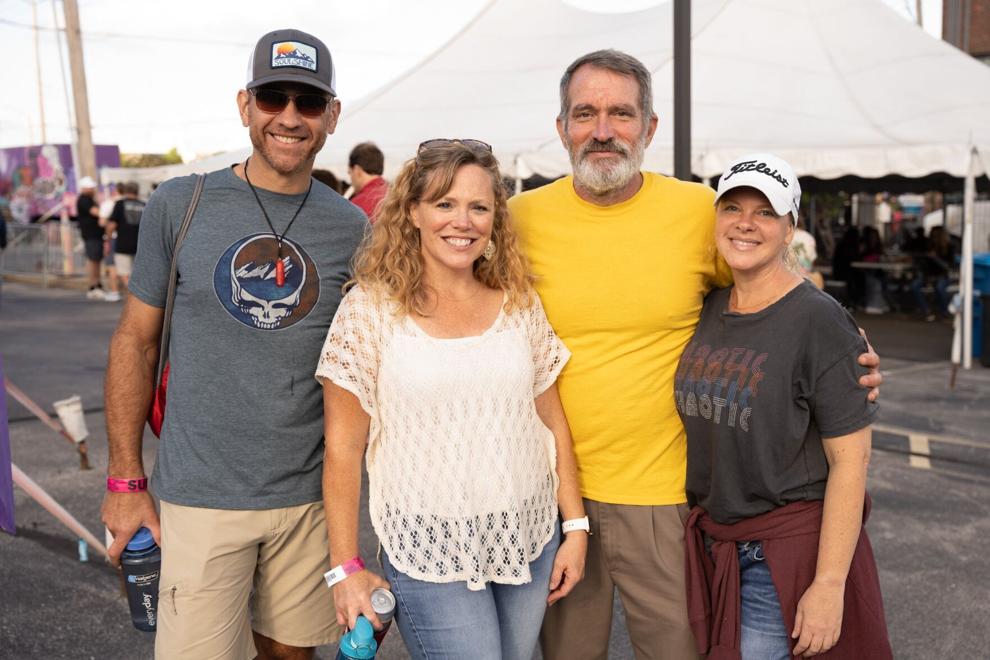 Day two of Music at the Intersection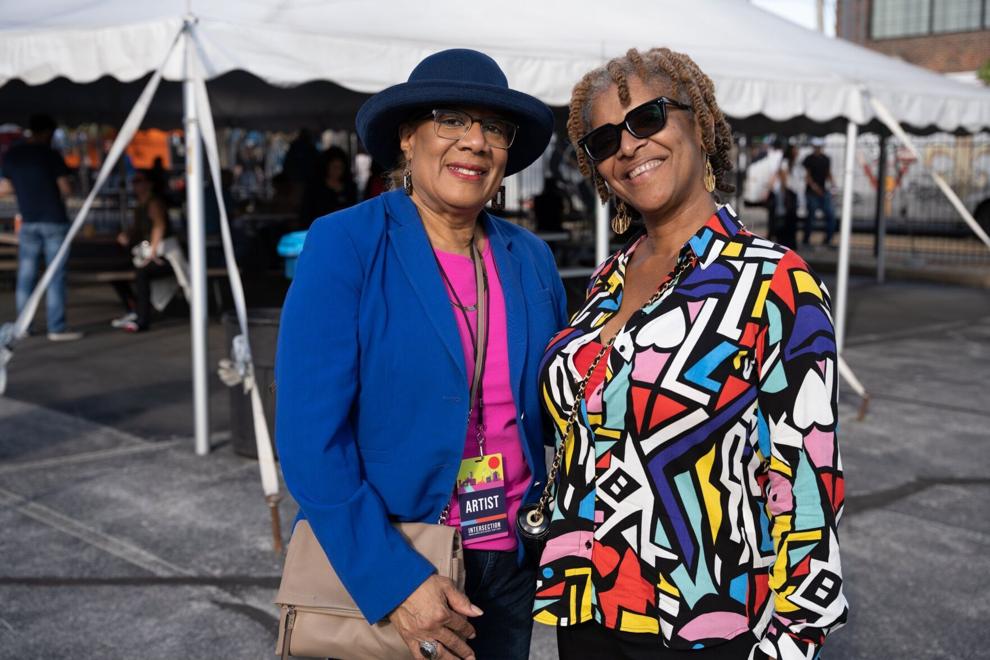 Day two of Music at the Intersection